Nature needs our love
Nature. We seek solace in its presence and find joy in its revelations, be they towering forests or songbirds outside our window. Nature gives us hope, even in the most troubling times. It also provides the air we breathe, the water we drink, and the resources we all depend on. But the future of nature is in doubt. We're losing forests, wildlife, freshwater, and so much more. All at an unprecedented rate.
Show your love for nature before it's too late.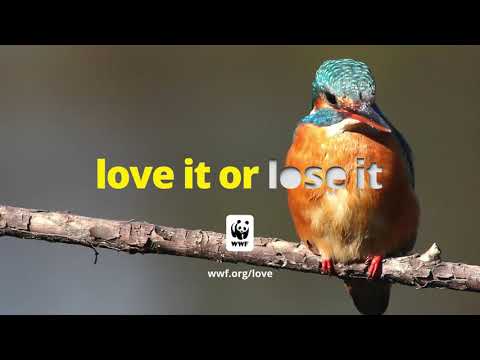 Time is running out to protect all that we love
Think of all the places in the world we hold dear—not just for their beauty, but for all they provide. Many of these places face threats caused by human actions, from tearing down forests to poaching animals to emitting greenhouse gases. We must protect them now. We have a choice. Why would we risk losing the places we love?
Here are nine places we love and can't afford to lose
They need our love more than ever
Now imagine it's gone.
This wondrous place is also under constant threat due to increasing deforestation, and it needs our urgent intervention to prevent large-scale, irreversible disaster. Together we can engage local communities and partner with governments to identify solutions that bridge the needs of economic development and conservation.
Love it or lose it.
Symbolically adopt a jaguar
Now imagine it's gone.
The poaching of elephants for their ivory tusks, and rhinos for their horns, remains an ongoing threat to what should be a haven for both people and wildlife. Together, we can reduce illegal wildlife trade by working with governments and communities, eliminate demand for illegal wildlife parts and products, and begin to build a future where people and wildlife both thrive.
Love it or lose it.
Sign on to stop wildlife crime
Now imagine it's gone.
The rapid warming of our planet due to the human-caused climate crisis is wreaking havoc on this delicate region—destabilizing communities, increasing shipping through previously ice-covered waters, and opening potential for oil and gas extraction. What happens in the Arctic impacts the world's climate and sea levels. We may still have time to fight this consequential threat and build a future in which people and nature are safer, healthier, and more resilient.
Love it or lose it.
Pledge to cut your carbon footprint
Now imagine it's gone.
The wildlife in this region draws poachers who kill tigers and rhinos and sell their parts on the illegal wildlife market. We must help safeguard these animals by working together to stop the illegal wildlife trade.
Love it or lose it.
Sign on to stop wildlife crime
Now imagine it's gone.
Much of the tropical forest spanning Sumatra has been removed and replaced with palm oil or pulp plantations—a development that also hurts local communities. We envision a future that safeguards forest strongholds like Thirty Hills, and all the life within them.
Love it or lose it.
Protect tigers by switching to forest-friendly products
Now imagine it's gone.
Like many wild, forested areas, the region is seeing massive deforestation and fracturing of free-flowing rivers. Once-remote areas are rapidly being transformed as poorly planned infrastructure intrudes. We can work to protect freshwater and forests by taking action to stop bad dams fragmenting the river and planning good infrastructure in its wild forests.
Love it or lose it.
Join the Freshwater Force
Now imagine it's gone.
Rampant poaching and unregulated or illegal extractive activities put the vitality of this region at risk. We must pursue solutions that protect and sustain forests, freshwater, and wildlife, while meeting the needs of the people who call the Congo Basin home.
Love it or lose it.
Symbolically adopt a gorilla
Now imagine it's gone.
Threats like overfishing, plastic pollution, and the climate crisis are putting the ocean—and all of us—at risk. We can protect the marine world from coast to coast by protecting the mangroves and coral reefs that make up our coastlines, making better choices in the fish we buy, and telling governments to stop the flow of plastics into the ocean.
Love it or lose it.
Join the fight against plastic pollution
All of us need love to thrive, and nature is no different. Human activities have put the natural world at risk. Now is the time for us to nurture nature—to stop forest loss, protect our oceans and freshwater, and secure a future for people and wildlife.
Nature needs our love. Don't let it disappear.
It's our choice. Love it or lose it.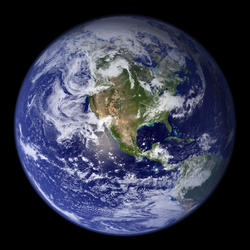 Pledge to protect our planet
Together, we can take action to create lasting solutions and protect the future of nature.