The Markets Institute
Change at the speed of life
The Markets Institute at WWF identifies global issues, trends, and tools around some of the most pressing challenges of our time, including the production of food in the 21st century. Our food system is one of the key drivers of biodiversity and habitat loss, and a major contributor to climate change. But changing this system—to benefit both people and planet—is happening far too slowly. There is a lag time between when we identify problems and when we start to see solutions on the ground. Our goal is to increase the speed and scale of solutions to ensure the sustainability of our future food and soft commodities.
To do this, we need to work together, we need to learn more quickly and we need to change faster.
To create the change we need on the ground we convene multi-stakeholder platforms to increase awareness and build consensus about these challenges. Working with partners from the private and public sectors, NGOs, and academic institutions, we strive to explore the science, identify on-the-ground solutions that anticipate issues or reduce impacts, share knowledge, and analyze innovative or industry-wide approaches that can translate into market-based, sector-wide solutions.
Our objective is not to own the solutions, but to share it more broadly and quickly to inform credible, scalable responses through science-based research and encourage the open exchange of ideas and multi-discipline collaboration that help the environment, business, and people.
Our success is driven by start-up initiatives that combine advanced science and technology with fresh thinking to unlock new, climate-friendly opportunities for businesses, trade organization, and other groups. Check out our newest initiatives below to learn more.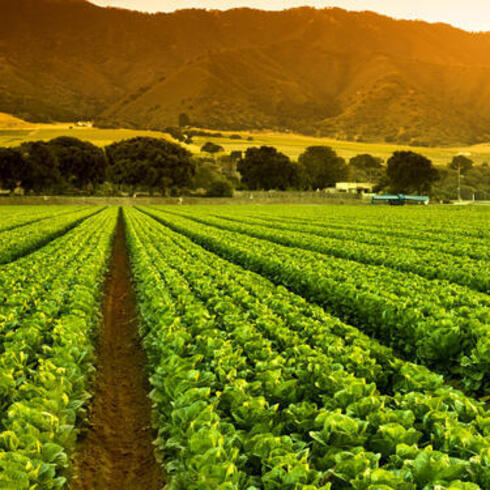 California produces more than 1/3 of the vegetables and 2/3 of fruits and nuts that are grown in the United States. But California's warming climate makes farming there less certain in the future, as it will likely suffer the impacts of climate change and extreme weather events in the future. Every country has a California in its food system—a place we rely on to feed millions of people—and none of them are anticipating the impacts of climate change. We need to explore "The Next Californias" around the world, looking at the viability of shifting some fruit and vegetable production to new locations to ensure a more climate-resilient food system in the coming decades.
Our first Innovation Analysis on this topic investigated the potential in the mid-Mississippi Delta River region to take on more specialty crop and value added production, equity, and finance models when a system is built from scratch.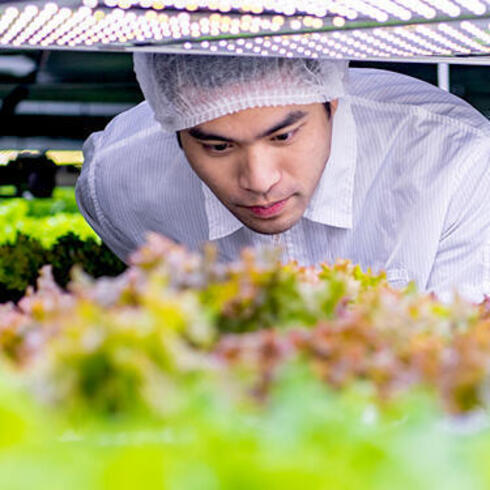 One path toward a more resilient, accessible food system is more distributed capacity, a system in which some nutritious food is produced at scale closer to consumers, with more efficient use of inputs, less waste, and fewer GHG emissions. We are exploring if/when indoor, soilless agriculture can help us get there. Also called controlled environment agriculture (CEA), this growing industry has generated excitement for its potential to decrease conventional agriculture's pressures on land, biodiversity, natural habitat, and climate. There's also potential to produce food in or closer to food deserts, use stranded urban assets and infrastructure, and create employment opportunities. However, it faces hurdles in getting to scale.
Our Innovation Analysis examined the various systems and technologies that fall under CEA, such as hydroponics, aquaponics, and aeroponics, to get a clear picture of the social, environmental, and economic opportunities, challenges, and possible paths ahead for both people and planet.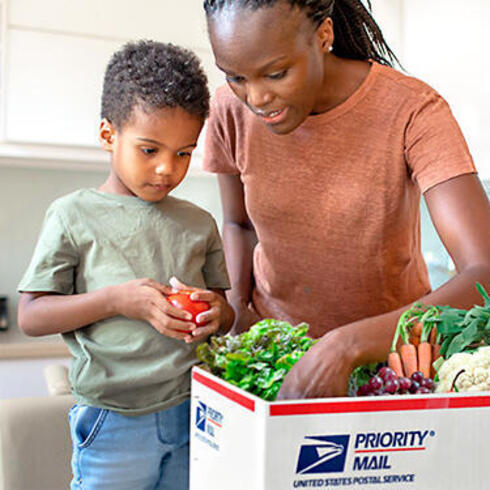 World Wildlife Fund's Markets Institute believes that the US Postal Service (USPS), a significant yet underutilized asset, could help bring fresh produce from farms to front doors across the country. Farmers Post has the potential to transform how we get food from farms to consumers, benefitting farmers, consumers, the environment, and the USPS. Early learnings are positive but further steps are needed to ensure that optimal program designs ensure access and benefits for all stakeholders.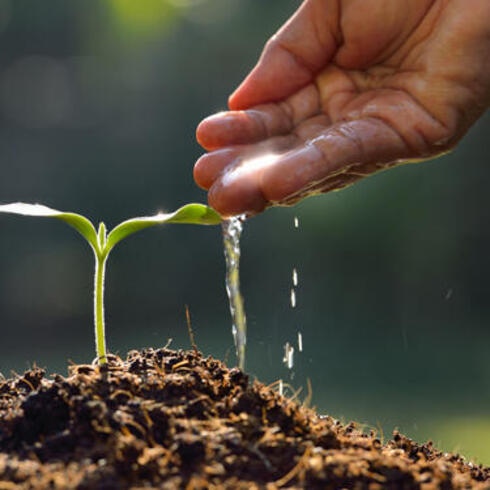 Codex Planetarius is a proposal for global system of minimum environmental performance levels to produce food traded internationally. This would help to monitor the health of renewable environmental resources impacted by food production and provide incentives to farmers and countries to enter global markets. The idea is loosely based on the existing Codex Alimentarius, the only internationally recognized set of standards to ensure food is safe and can be traded.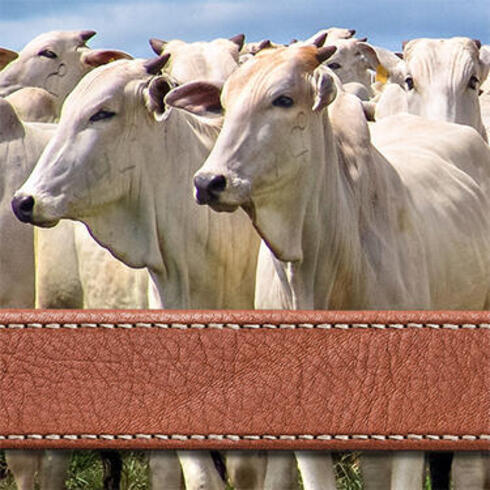 In 2022, Tapestry Foundation and World Wildlife Fund (WWF) launched an initiative to develop Deforestation and Conversion-Free (DCF) leather supply chains from cattle producers to retailers and brands. As part of this work, WWF has performed numerous assessments and gap analyses, engaged with key stakeholders, and undertaken other research to understand the challenges and opportunities for implementing DCF leather supply chains. To further the work, the initiative is creating the DCF Leather Group to support the development of a DCF Leather Commodity Fund to ensure DCF cattle from legal producers, help laggards become legal and DCF compliant, and create more resilient supply chains.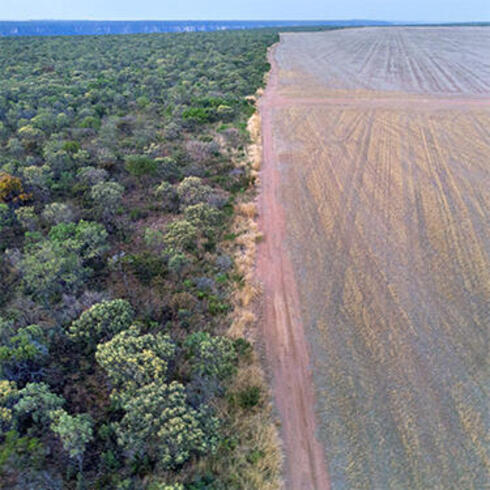 1% Environmental Levy
In 2023, the Markets Institute's Jason Clay proposed to Lula's government a 1% environmental levy on all Brazilian food exports that were linked to deforestation. The goal is to use the market to generate the funds to address issues like deforestation and conversion today, but also the impacts of climate change and making production more resilient going forward. 100% of the funds would be used to address deforestation and conversion, fix land titles, address illegality, reforest areas cleared illegally, and invest in the systems required for legal, transparent, and traceable food exports. In this way all buyers of the product would pay to clean up production and the levy would be on all exported products with the investment focused only on those not in legal, market compliance.
From reducing plastic pollution to calculating the true environmental cost of food production, our work is helping revolutionize the way agricultural and soft commodities are produced and consumed. Several of our recent achievements are listed below.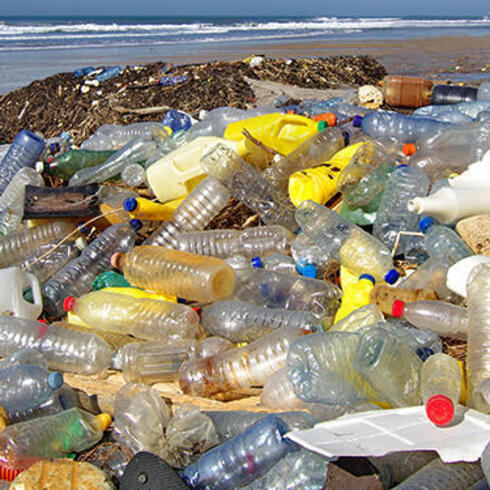 Plastic and packaging were identified as a crosscutting issue affecting shelf life, waste, costs, and embedded environmental impacts. Erin Simon, now Vice President, Plastics & Material Science, was recruited to begin to build expertise within WWF across plastics and other materials. Packaging is a large share (10-15%) of food company spending so it is important that companies understand the impacts of the choices available to them both in production and waste. Erin and her colleagues later moved to the newly created Private-Sector Engagement team to make packaging an offering across our corporate partnerships.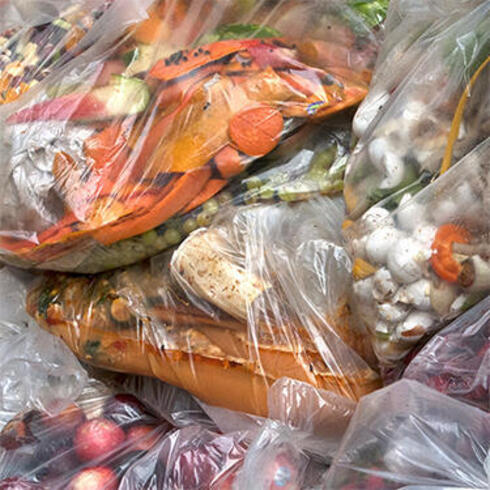 Food Loss and Waste (FLW) was one of the first issues identified by the Institute's Thought Leader Group. We undertook research on the scope of the problem in the U.S. and China and what strategies had been developed in the EU that might be applicable in the U.S. We then developed a strategy, raised funding, and hired Pete Pearson, now Senior Director, Food Waste, who incubated the idea and developed a unit that became part of the Freshwater and Food team. Pete leads the WWF Network on food loss and waste and was pivotal in the UN Food System Summit work and pledges around FLW.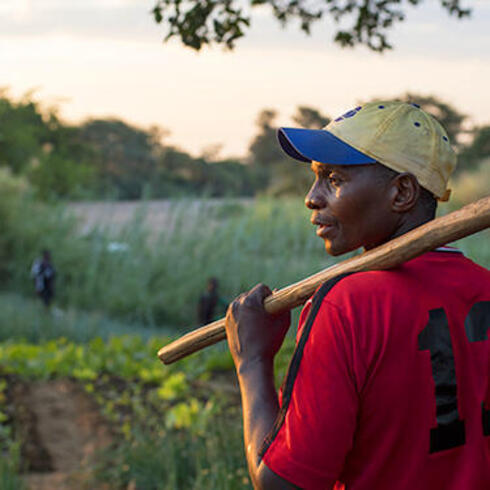 Awareness
Among the earliest issues that were pivotal to creating awareness were illegality and the $200 billion gap in sustainability commitments. WWF's research on illegality in food production was released at a joint meeting of the Grocery Manufacturers Association and the Food Marketing Institute. Over the next few years, dozens of studies appeared about child and slave labor, illegal deforestation, land invasions, etc. In 2015, our research showed that the commitments made by companies to certified sustainable food was far larger than the amount being produced. We documented further growth in the gap as more companies made commitments. By 2020, more than 80% of companies did not reach their sustainability commitments. More recently, The Institute's analyses showed that the impacts of producing the same commodity varied greatly for 10 different commodities — not just for GHG emissions but also for habitat loss, water use, and other key environmental impacts. The variations were as much as 10x using the same production system but as much as 100x for those using different production systems to produce the same commodity. This suggests that while averages may give companies some idea of their overall impacts, they do not show them where the biggest impacts are, who is producing them, why, or what incentive might be sufficient to change what the producer is doing.
The annual publication of the projected key Issues, Trends, and Tools for the coming year has been remarkably accurate and has challenged people to not just think differently but try to anticipate issues more quickly and integrate that information into strategies and actions.
Keep ahead of the curve.
Subscribe to Markets Institute newsletter to get the trends we're watching weekly:
You can change, edit, or delete your information at any time.
The Markets Institute develops business cases to show how financial and environmental interests align, enabling stakeholders to see how shifting towards sustainable practices can be good for their triple bottom line.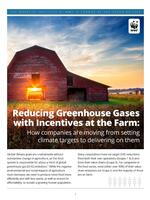 Featured Business Case
Reducing Greenhouse Gases with Incentives at the Farm: How companies are moving from setting climate targets to delivering on them
Over 70% of food-related GHG emissions are from agricultural practices. For companies that have set ambitious climate targets, there is a wide range of potential actions that can be taken to mitigate these emissions. However, these actions require financial capital, technical expertise, and culturally appropriate local adaptation. At the same time, farmers often operate with thin or negative profit margins, making their own investments into sustainability challenging. Appropriate programs and incentives designed to shift behavior on farms to mitigate GHG emissions will be critical.
After interviewing more than 90 experts from corporations, industry associations, and civil society groups, we developed a typology of incentives and examples of their use. This report provides a landscape analysis of on-farm incentive programs implemented by more than 20 companies across the industry.
All the cases »