Did you find a pangolin product for sale online? Report it here!
Thank you for helping to report illegal pangolin products for sale online!
Complete the form to report pangolin products like leather boots, scales or whole animals for sale online. If you found another product made from an endangered species such as elephants, marine turtles, rhinos or tigers, you can also report it in the form. WWF will work with company partners to help remove the listings online.
WWF is one of the convening partners of the Coalition to End Wildlife Trafficking Online. This Coalition is comprised of 38 global e-commerce, social media and tech companies working together to stop the illegal online trade in endangered species like the pangolin. Learn more at www.endwildlifetraffickingonline.org.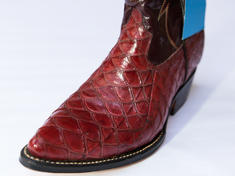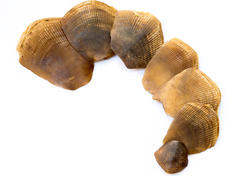 Thank you for flagging this content!

© Shutterstock.com
With your submission, you are helping end illegal wildlife trade online! We will review the submission.
In the last few decades, the internet has become a thriving platform for the estimated $7-23 billion illegal trade in wildlife and wildlife products. As governments and law enforcement crack down on physical wildlife markets, particularly those in Asia and Africa, traditional shop and stall sellers have shifted their operations to the relative anonymity of the web. With the click of a button, illegally killed wildlife and their parts, such as pangolin scales, elephant ivory and live tiger cubs, are now bought and sold on consumer websites and apps around the world – including in the US.
The rise in online trafficking has fueled an international poaching and trafficking crisis that jeopardizes the survival of a broad range of terrestrial, marine, and avian species. Pangolins, scaly ground-dwellers endemic to Asia and Africa, are particularly vulnerable to the online trade as they are the world's most trafficked mammal. An estimated one million pangolins have been snatched from the wild and trafficked in the past decade—the equivalent of one every five minutes.
Ready to do more?
Sign the pledge