Species Spotlight: Snow Leopard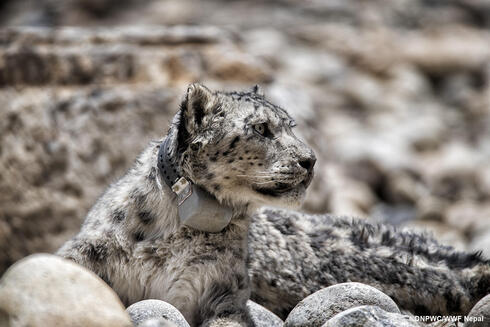 Questions and Answers
What does a snow leopard use its tail for?
Its tail provides balance while moving about the craggy terrain of their mountain habitat, as well as for warmth and protection from the cold when wrapped around its body.
Why are snow leopards call "ghosts of the mountains?"
Because of their elusive nature and camouflaged fur, they are rarely seen.
Do snow leopards roar?
Unlike other large cats, snow leopards cannot roar. They can mew, growl, yowl and prusten. Prusten, also referred to as chuffing, is a non-threatening vocalization made by blowing through their nose while their mouth is closed.
Habitat

The rugged and mountainous terrain of Central Asia and the Himalayan region

Diet

The diet of the snow leopard varies by region and season but consists mostly of wild sheep and goats, and smaller animals such as pikas, zokrs and marmots.

Threats

Hunting for the illegal wildlife trade and revenge killings by herders; habitat loss and diminished food supply

Interesting Fact

With long hind legs and shortened front limbs, snow leopards are incredible jumpers, able to leap 20 to 50 feet through the air, or straight up into a tree or onto a cliff, simply to perch and rest.