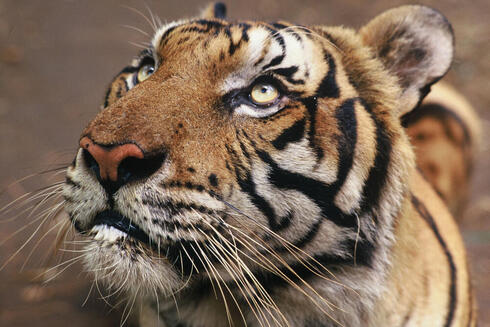 Questions and Answers
What is TX2?
Bringing tigers back from the brink takes commitment on a global scale so in 2010, tiger range countries set an ambitious species conservation goal: double the number of wild tigers by 2022—the next Year of the Tiger.
Where are the only mangrove forests where tigers live?
The Sundarbans shared between Bangladesh and India are the only mangrove forests where tigers are found.
Do tigers roam?
Tigers are solitary animals that roam home ranges covering vast expanses of land; to protect one tiger, we must conserve around 25,000 acres of forest.
Habitat

Tigers are found in amazingly diverse habitats in Asia: rain forests, grasslands, savannas and even mangrove swamps.


Diet

Tigers are carnivores and can consume more than 80 pounds of meat at one time.

Threats

Across their range, tigers face unrelenting pressures from poaching, retaliatory killings, and habitat loss.

Interesting Fact

Since 2017, IUCN has recognized two tiger subspecies, commonly referred to as the continental tiger and the Sunda island tiger.