Which Everyday Products Contain Palm Oil?
It's Time to Peel Back the Label
Peel back the label and learn more about which products contain palm oil and why.
Lipstick

Why?

Why?

Palm oil is used in lipstick as it holds color well, doesn't melt at high temperatures, and has a smooth application and virtually no taste.

Pizza Dough

Why?

Why?

Palm oil is added to both frozen and fresh pizza dough to stop it from sticking together and to enhance texture.

Instant Noodles

Why?

Why?

Palm oil is up to 20% of the weight of a pack of instant noodles. It's used to pre-cook the noodles so that all you have to do is add hot water.

Shampoo

Why?

Why?

Palm oil is used as a conditioning agent that helps restore the natural oils of the hair that are stripped away by most shampoos.

Ice Cream

Why?

Why?

Palm oil makes ice cream smooth and creamy.

Detergent

Why?

Why?

Palm oil is refined to create soaps, washing powder and other cleaning products.

Margarine

Why?

Why?

Palm oil is used in margarine because it is solid at room temperature and is free of trans fats.

Chocolate

Why?

Why?

Palm oil helps create a smooth and shiny appearance in some chocolate and keeps it from melting.

Cookies

Why?

Why?

Semi-solid at room temperature, palm oil is used to give baked goods a creamy taste and texture.

Biodiesel

Why?

Why?

Palm oil can be used to produce biodiesel and biofuel.

Soap

Why?

Why?

Palm oil is used for its ability to remove oil and dirt from hair and skin as well to moisturize.

Packaged Bread

Why?

Why?

Palm oil is now widely used to make bread because it is solid at room temperature, easy to bake with and inexpensive.
Ingredients List
Many products that use palm oil aren't clearly labeled. Palm oil and its derivatives can appear under many names, including:
INGREDIENTS: Vegetable Oil, Vegetable Fat, Palm Kernel, Palm Kernel Oil, Palm Fruit Oil, Palmate, Palmitate, Palmolein, Glyceryl, Stearate, Stearic Acid, Elaeis Guineensis, Palmitic Acid, Palm Stearine, Palmitoyl Oxostearamide, Palmitoyl Tetrapeptide-3, Sodium Laureth Sulfate, Sodium Lauryl Sulfate, Sodium Kernelate, Sodium Palm Kernelate, Sodium Lauryl Lactylate/Sulphate, Hyrated Palm Glycerides, Etyl Palmitate, Octyl Palmitate, Palmityl Alcohol
CONTAINS: Palm oil
How You Can Help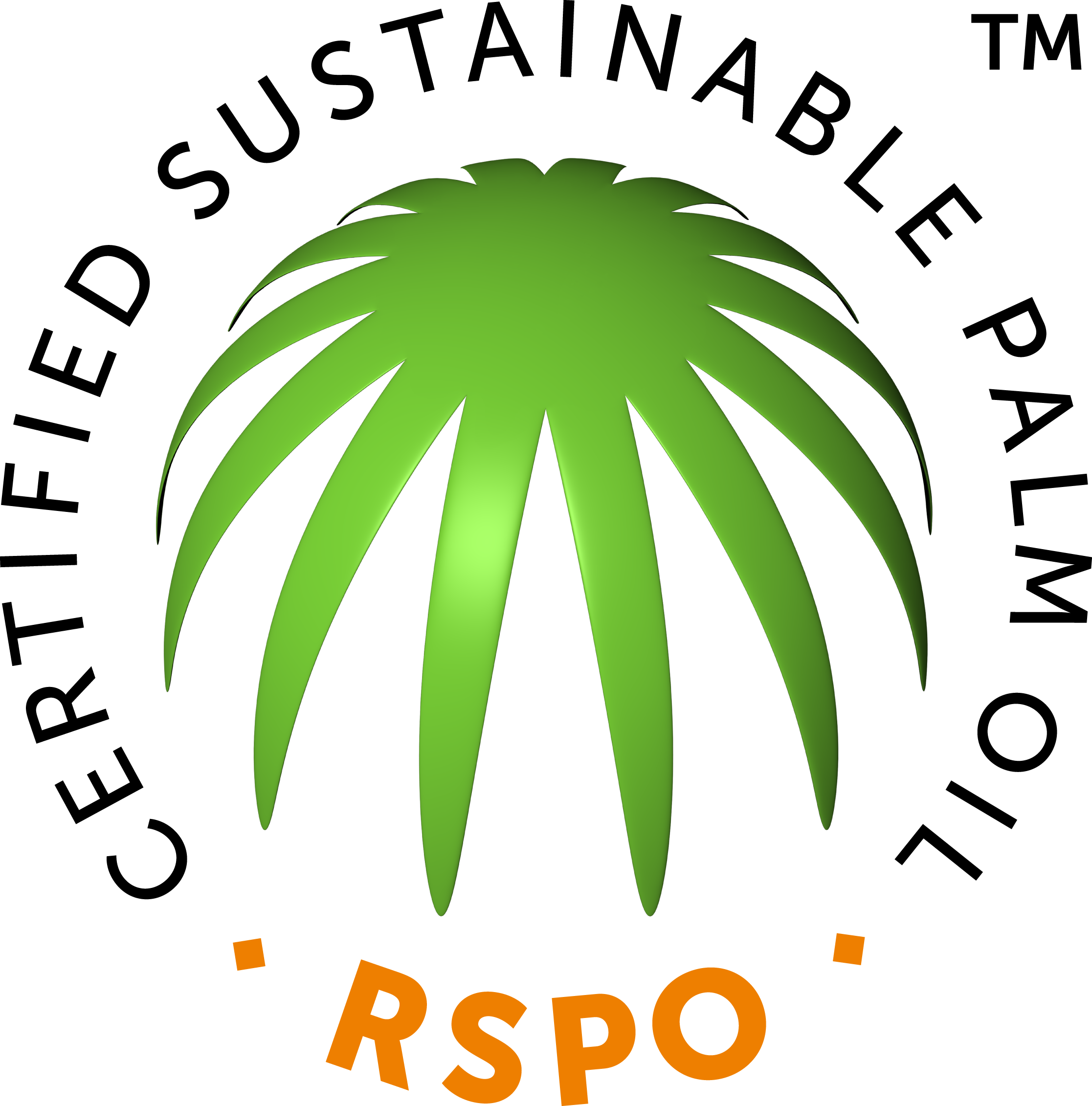 Look for the RSPO label to ensure you purchase products made with certified sustainable palm oil. This label gives you the confidence that the palm oil was produced in a socially and environmentally responsible way.

Can't find the RSPO label? Look for the Green Palm label! This label indicates products in support of the transition to certified palm oil. Proceeds from Green Palm certificates help growers fund the transition to sustainable palm oil.
Most packaged products are labeled with their companies' contact information. Call or write the company and urge them to use certified sustainable palm oil.