Featured Educator / Class
Rebecca Mitchell

Rebecca Mitchell is a fourth-grade teacher at Winslow School in New Bedford, Massachusetts. Each year, she carries her passion for environmental conservation forward and inspires her students to get involved and take action to protect our world and the species within it. Click to read more

Lindsey Fella Berry

Lindsey Fella Berry is a mother of four children and CEO of Helping Ninjas, a nonprofit organization founded and created by her ten-year old son, Leo. Here, Lindsey reflects on how Wild Classroom's Conservation in the Classroom livestream program has helped sparked new enthusiasm and action project ideas for many of the Helping Ninjas. Click to read more
Previous Spotlights
Trevor Hance

Trevor Hance, the Coordinator for Enrichment and the Environment at a public school in Austin, Texas, was a winner of Natural Habitat Adventures' first-ever Monarch Butterfly Scholarship Grant–an opportunity awarded to exemplary environmental educators to travel to Mexico and observe millions of monarch butterflies during their winter hibernation as part of the Kingdom of the Monarchs adventure. Here, Trevor shares of his continued curiosity in nature and why it's important for young people to form a relationship with the environment. Click to read more

Janelle McCarthy and her Class

Janelle McCarthy, Multiple Disabilities Support Teacher at South Lebanon Elementary School in Lebanon, Pennsylvania, shares how she used Wild Classroom with her students and why it's important to bring conservation to life in the classroom. Click to read more
Mireille Hess

Mireille Hess, a third-grade teacher at Edgewood Elementary in Greenfield, Wisconsin, was a winner of Natural Habitat Adventures' first-ever Monarch Butterfly Scholarship Grant—an opportunity awarded to exemplary environmental educators to travel to Mexico and observe millions of monarch butterflies during their winter hibernation as part of the Kingdom of the Monarchs adventure. Here, Mireille shares how she uses her experience to inspire her students. Click to read more

Molly Foster

Molly Foster, an art teacher at Hollymead Elementary School in Charlottesville, Virginia, empowers students each year to put their artistic creativity towards a great cause by hosting an art fair to raise awareness and fundraise for endangered animals. Click to read more
Bridget Berg

Palouse Prairie Charter School, a public charter school in Moscow, Idaho, utilizes "expeditions" to create meaningful, challenging, and joyful work for its students. Here, Bridget Berg, a former teacher at Palouse Prairie, reflects on last year's expedition led by her 5th grade class to deliver a sense of urgency to protect our planet's endangered species. Click to read more
Rebecca Mitchell is a fourth-grade teacher at Winslow School in New Bedford, Massachusetts. Each year, she carries her passion for environmental conservation forward and inspires her students to get involved and take action to protect our world and the species within it.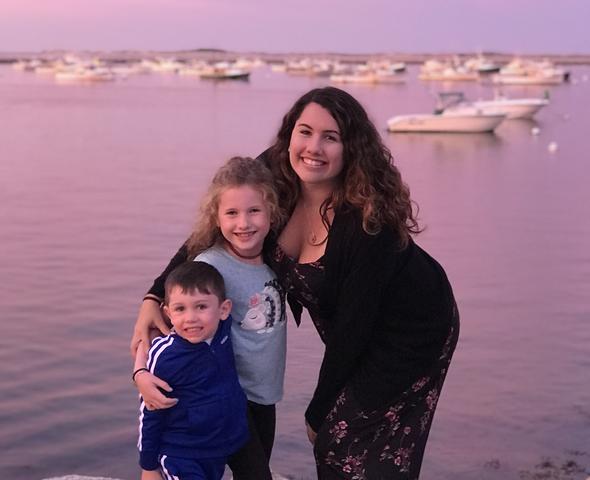 © Rebecca Mitchell
Our class completes a unit on endangered animal science each year that begins by reading the novel, The One and Only Ivan by Katherine Applegate. After reading the book, the students then research endangered animals and conduct a community service project using the knowledge they have acquired. Understanding that Ivan is a fictional text, we use the WWF website and the WWF Together app as our primary resource for reference information on different endangered animals and on what we can do to help from our homes and schools. My students love exploring the different species with beautiful photography and facts galore.
For our community service project, our goal this year was to collect 1,100 recyclable products. We then recycle the cans and bottles and use the money acquired to adopt a symbolic class pet from WWF. This year, my students chose a gorilla in honor of Ivan. The impact of this unit is clear and profound on my students. I often see a passion ignite within them to advocate for our planet and animals. They begin to understand how they can make a difference and help the future of our planet.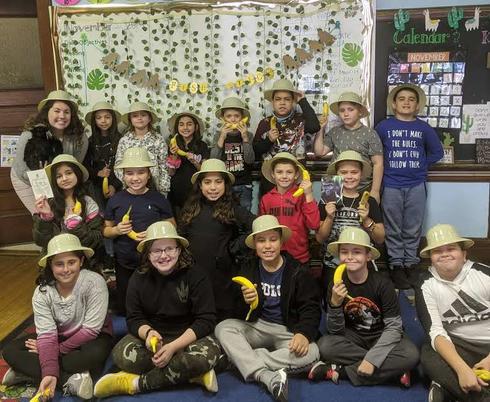 © Rebecca Mitchell
I have also used many resources from WWF's Wild Classroom. I found many of the lessons within the Lesson Library to be enriching, engaging, and easy to differentiate to cater to all student needs. One of our fourth-grade fan favorites is making sea creatures out of plastic to demonstrate how other animals mistake litter in the ocean for food. Our class also recently participated in a Conservation in the Classroom livestream event, where they engaged with a WWF expert working to prevent wildlife crime and illegal wildlife trafficking. This unique experience only increased their motivation to do their part to help protect animals like Ivan.
I have always considered myself an advocate for the protection of our planet. I had a natural love for all things living beginning early in life. Now, as an adult who understands the world a bit better, my best tool is my position as an educator. In this role, I can use knowledge and resources to not only provide an engaging and exciting unit, but to also be the change. I can guide students towards making a difference. Naturally, students look up to their teacher. If they see me making changes, they will make changes. I love to inspire changes beginning at school with my students and branching into the community. They hold the power to dictate the future of our world and I intend to give them the tools to make us all proud.
---
Lindsey Fella Berry is a mother of four children and CEO of Helping Ninjas, a nonprofit organization founded and created by her ten-year old son, Leo. The mission behind Helping Ninjas is to create awareness of the importance of teaching our youth how to help the planet, each other, and oneself, while becoming future leaders and ambassadors of help, hope, and change. Here, Lindsey reflects on how Wild Classroom's "Conservation in the Classroom" livestream program has helped sparked new enthusiasm and action project ideas for many of the Helping Ninjas.
Helping Ninjas seeks like-minded young people who are wildly passionate about doing the best we can for our planet and for all living species on Earth. Wild Classroom enabled Helping Ninjas to learn, help, and share about subjects that are important to us, such as our oceans and endangered species.
On World Oceans Day 2019, a group of Helping Ninjas organized a community party in Indianapolis, Indiana to celebrate nature and learn more about how to help our oceans and marine life by participating in Wild Classroom's Conservation in the Classroom livestream program debut with WWF sustainability expert, Erin Simon. This live session with a WWF staffer gave Helping Ninjas youth the opportunity to talk with Erin and learn about how plastic is harming ecosystems, why it matters, and what measures are being taken. Because of the visual and virtual interaction, the kids felt more connected to the subject of healthy oceans and better understand plastic pollution causes, consequences, and ways to help.
This Conservation in the Classroom experience led Helping Ninjas creator and founder, 10-year old Leo Berry, to invite his fourth-grade teacher, Mrs. Roher, and his class at College Wood Elementary to participate in the next livestream event.
Wild Classroom is a new arena of learning that promotes children's thinking and problem-solving skills, while allowing development of their own ideas and questions. After participating in the Conservation in the Classroom livestream events, the Helping Ninjas shared what they learned through drawings, pictures, and text, building on their understanding of global issues and connecting with others. Letting children learn how to help the world and share that knowledge is truly empowering. When kids are willing and can successfully interact with peers and socialize for a cause—there really is reason to celebrate!
---
Trevor Hance, the Coordinator for Enrichment and the Environment at a public school in Austin, Texas, was a winner of Natural Habitat Adventures' first-ever Monarch Butterfly Scholarship Grant–an opportunity awarded to exemplary environmental educators to travel to Mexico and observe millions of monarch butterflies during their winter hibernation as part of the Kingdom of the Monarchs adventure. Here, Trevor shares of his continued curiosity in nature and why it's important for young people to form a relationship with the environment.
© Trevor Hance
Mountain forests hug you and hold you tight. They are simultaneously wild and tranquil; seemingly infinite, yet intimate. Millions of monarch butterflies embrace that "hug" each winter as they cluster tightly amongst the stunning oyamel ("sacred fir") forests high in the mountains of Central Mexico after completing a remarkable five-generation, 3,000-kilometer migration from Canada.
As a recipient of Natural Habitat Adventures' first ever Monarch Butterfly Scholarship Grant, I witnessed the monarchs in those forests early each morning on an expedition in January. There, cool mornings would give way to warmer skies and warm wings, and the monarchs would simultaneously take flight, flitting and floating downhill like an orange and black river rushing through bouquets of wildflowers.
My teaching philosophy centers on creating transformative experiences that recognize interdependence in nature and holding ourselves accountable for our role in it. Connecting people with the world we all share increases self-awareness and an understanding of our responsibilities as part of the interconnected systems in the Universe. Over the past decade, I have designed and developed numerous living laboratories that provide a backdrop to cultivate wonder and create legacy. In these wild spaces, students are given time and freedom to explore, craft their own questions, and independently discover answers. They become conservationists through these long-lens experiences and develop a land-ethic that frequently carries them into positions of leadership.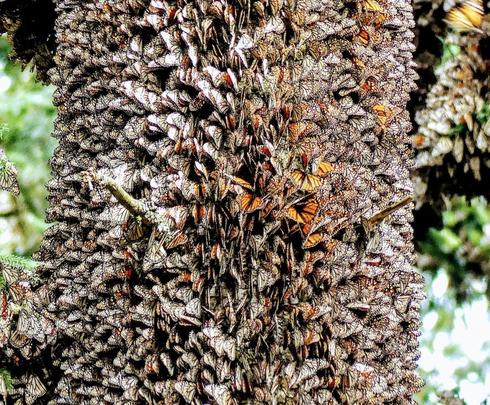 © Trevor Hance
Monarchs migrate through Texas twice each school year and are part of our interdisciplinary learning journey that recognizes relationships between economics and ecology, and how those subjects relate to critical contemporary challenges due to rapid changes to our planet. My journey to the Kingdom of the Monarchs extended my personal boundaries and allowed me to pursue a point of collective curiosity I share with my students. The expedition experience included mountains and monarchs, as well as direct exposure to forestry-conservation work by WWF, visits with local community leaders, and an afternoon in a school in Angangueo, the town in the valley below the El Rosario Sanctuary. My images and experiences from the expedition help students see we all have a voice in this multinational conservation story. They have their own special place among the people around the world who are actively working towards a better, more informed tomorrow.
---
Janelle McCarthy, Multiple Disabilities Support Teacher at South Lebanon Elementary School in Lebanon, Pennsylvania, shares how she used Wild Classroom with her students and why it's important to bring conservation to life in the classroom.
My name is Janelle McCarthy and I love my students! I teach Multiple Disabilities Support for kindergarten and first grade students. My kiddos have complex educational needs—many of them are nonverbal and all need some degree of physical support.
A large part of my role is finding and adapting grade-level curriculum to meet the needs of my students. I am so grateful for Wild Classroom materials because they provided relevant, easily adaptable lessons across content areas. Because of Wild Classroom, my students were able to learn about conservation in a hands-on way, just like their typical peers!
Conservation is relevant to all of us—regardless of age or ability, we all call this planet our home. The fact that Wild Classroom makes the abstract concept of conservation concrete in their lessons is developmentally appropriate and very engaging!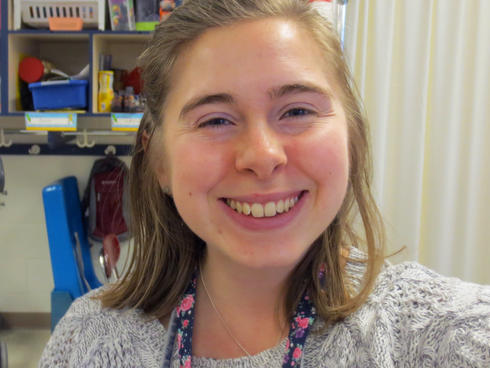 © Janelle McCarthy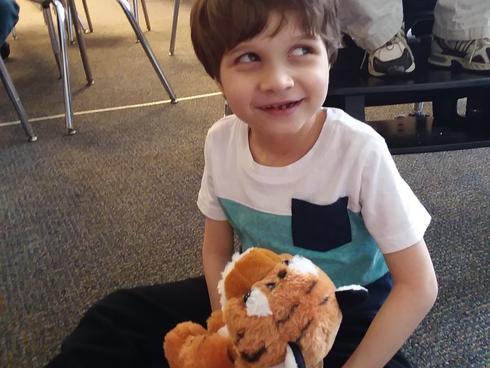 © Janelle McCarthy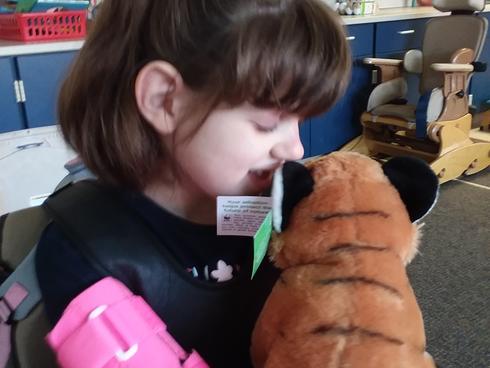 © Janelle McCarthy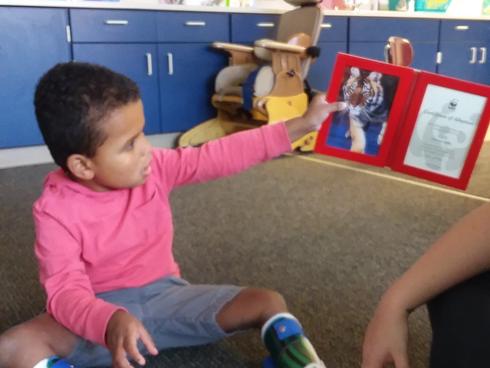 © Janelle McCarthy
---
Mireille Hess, a third-grade teacher at Edgewood Elementary in Greenfield, Wisconsin, was a winner of Natural Habitat Adventures' first-ever Monarch Butterfly Scholarship Grant—an opportunity awarded to exemplary environmental educators to travel to Mexico and observe millions of monarch butterflies during their winter hibernation as part of the Kingdom of the Monarchs adventure. Here, Mireille shares how she uses her experience to inspire her students.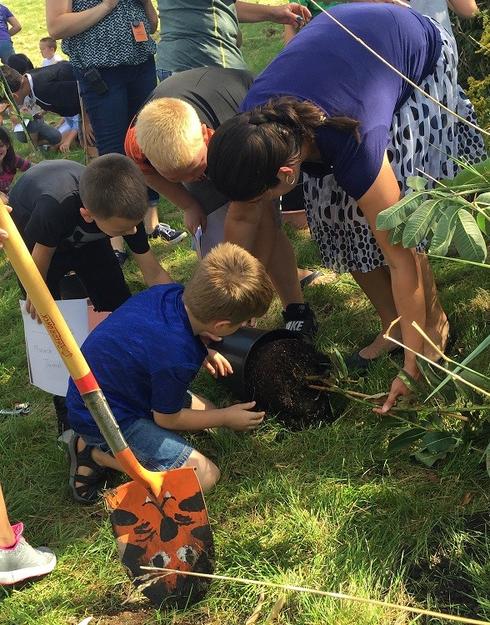 © Mireille Hess
When I applied for the grant, I knew a lot about the monarch. But after my amazing experience in the sanctuary, I understood more than ever that we are all in this together. Mexico, Canada, the US, and every one of us needs to come together to save this incredible species. My experience in Mexico renewed my sense of urgency to educate people about the monarch and about the importance of planting milkweed and native flowering plants. It's going to take all of us, especially in the Midwest, working together to plant native flowers and milkweed to save this migration.
Where I live in Wisconsin, the monarchs arrive at the end of May, stay all summer, and begin their migration in early September, if not sooner. I spend my summers educating groups of people and whoever will listen about the monarch. I kick off my school year with an in-depth study of the monarch. I enjoy having students raise a small caterpillar into an adult butterfly and tag and release the butterfly. Unfortunately, with the population of monarchs continuing to decline, I can't always collect enough caterpillars for every student, so I don't necessarily get to carry out this activity each year. During this unit, students discover the issues the monarchs face. Children love to help so we put together a plan for something they can do—planting milkweed, petitions to stop using pesticides, etc. These lessons are part of a greater migration unit, where students study a grand migration that an animal takes and then make an action plan to help it flourish.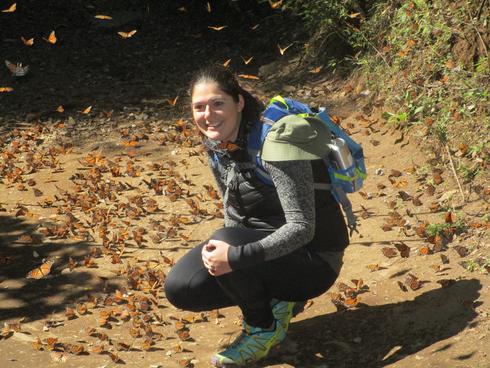 © Mireille Hess
Our children will be facing many issues relating to climate change and species survival. To get people to care about something enough to make changes in their own lives, they have to see it and experience it. I hope that raising and releasing a butterfly is an experience they're not likely to forget. After traveling to Mexico, I realized it's just as important to learn about the other people that want to save the monarch, as it is to learn about the monarch. When everyone comes together, creative solutions can be found. Conservation is more than just loving an animal; it's taking action in a meaningful and respectful way.
---
Molly Foster, an art teacher at Hollymead Elementary School in Charlottesville, Virginia, empowers students each year to put their artistic creativity towards a great cause by hosting an art fair to raise awareness and fundraise for endangered animals.
As the art teacher at an arts integration-based elementary school (preK-5), I came up with the idea to put an art show together that would showcase all of our students' work in art and other content areas. Now in its fifth year, the art show raises funds for WWF by selling our artworks of endangered animals.
Earth Day seemed a perfect time to integrate the arts with learning about our planet, the animals that live among us, and how human behavior is affecting the Earth. Local artists, environmentalists, and musicians join us in this day of art and support of endangered animals everywhere. A local animal sanctuary even brings in a few animals to visit with our students.
The students work for months on their art. They include the name of the animal and some students include the population of those animals left in the wild, which impacts viewers in a strong way. Students also make posters that share ways to help the planet. They feel empowered because they are raising money for endangered animals through their art and learning new ways they can help the Earth.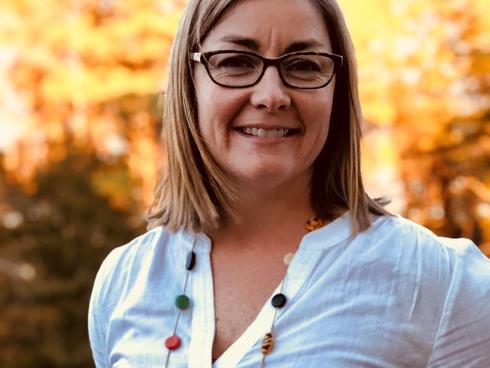 © Molly Foster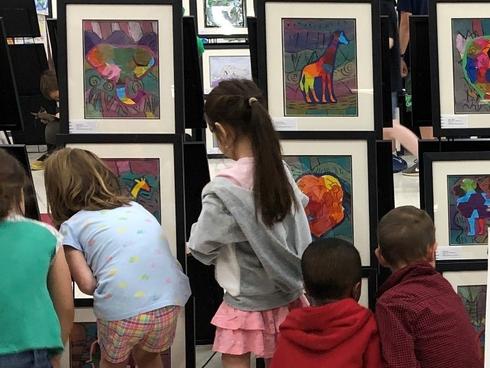 © Molly Foster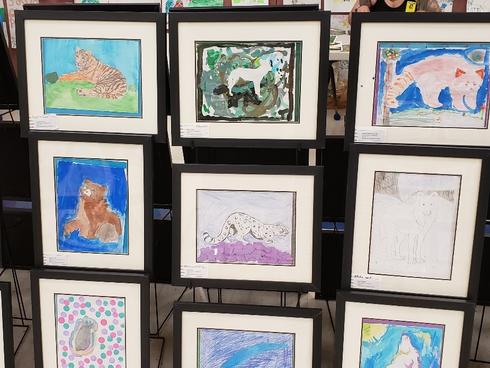 © Molly Foster
---
Palouse Prairie Charter School, a public charter school in Moscow, Idaho, utilizes "expeditions" to create meaningful, challenging, and joyful work for its students. Here, Bridget Berg, a former teacher at Palouse Prairie, reflects on last year's expedition led by her 5th grade class to deliver a sense of urgency to protect our planet's endangered species.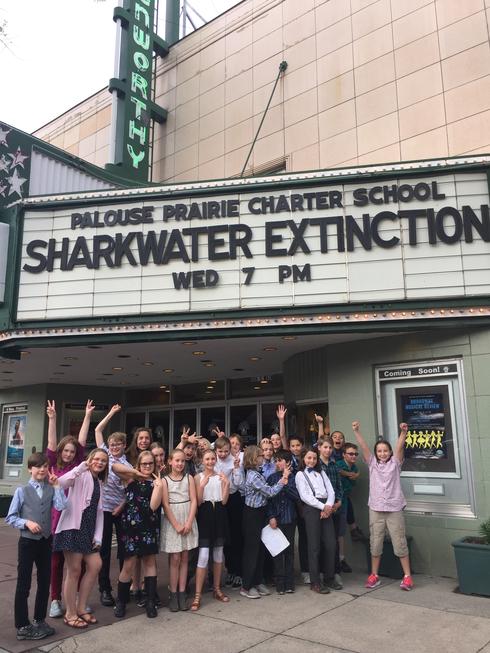 © Bridget Berg
The expeditionary learning method used by Palouse Prairie consists of long-term, in-depth, standards-based units that have strong real-world connections. My 5th grade students spent all semester on their expedition "The 6th Mass Extinction", becoming experts on the environment while recognizing that we are in the midst of a human-caused mass extinction. Students gathered a well-rounded understanding of why biodiversity is important and how everything is interconnected, often using WWF's website as a reference. After exploring climate change and other threats facing our environment, small groups became experts on a specific biome, including why their biome is at risk today. Group members then selected specific threatened species native to their biome that they would highlight in the final product of their expedition. The final product consisted of a moving two- or three-sentence voiced poem from the perspective of their species, as well as a watercolor visual of each species. After several weeks of peer-editing, revising, and rehearsal, the poetry and art came together in a powerful performance at a local theater called The Kenworthy.
As a teacher, it is important to bring the topic of conservation into the classroom because humans are at the center of the environmental crisis and young people stand to lose the most. You cannot learn about ecosystems, biodiversity, adaptations, and other biological topics, without also discussing the risks that all species and ecosystems are facing right now. In the wake of the IPCC report and the UN's declaration that one million species could go extinct in our lifetimes, now is the time to ensure that everyone is taking the importance of biodiversity to heart.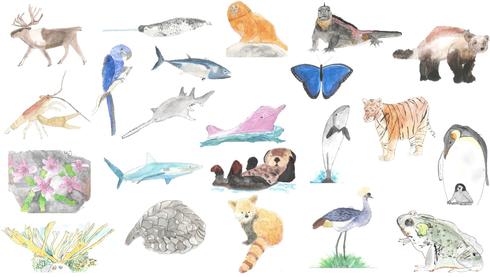 © Bridget Berg
As the 5th-grade students learned more about the state of the world, it was incredibly important to me that they did not fall into apathy and the mindset of, "That's just the way things are", or "It's just too big of an issue." Instead of feeling defeated by their knowledge, through this project, students recognized the incredible power their voices can have and focused their passion into raising awareness about the situation. Their end-of-unit product was meant to help my students see that they can be leaders in the fight for a better world for all. When students see themselves as leaders and see that others are listening to their important words, they indeed have the power to change the world.
Check out Ms. Berg's 5th grade class' performance on YouTube
---