In a world of inequality, natural resource degradation, and a changing climate, the CARE-WWF Alliance is developing solutions that help create livelihoods and opportunities for vulnerable women and men to lift themselves out of poverty while managing natural resources, protecting wildlife, and conserving their habitats.
In 2008, CARE and WWF launched a strategic alliance to address the root causes of poverty and environmental degradation. Through this partnership, CARE and WWF work side by side to strengthen climate-resilient communities and landscapes.
The CARE-WWF Alliance partners with governments and private sector companies to help communities create just and sustainable food systems around the world. In Mozambique and Tanzania, the Alliance has focused on:
Promoting resilient agriculture to increase yields and income in the face of climate change;
Enabling local communities to manage forests, fisheries, and other natural sources more sustainably; and
Improving financial literacy of the most vulnerable, particularly women, through village savings and loan associations that improve savings practices and increase access to credit.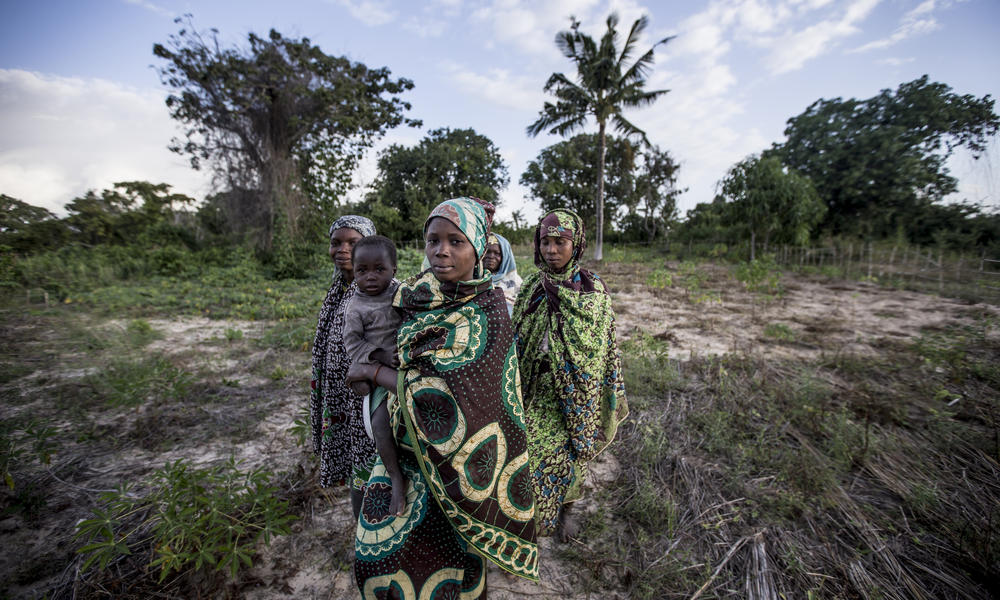 © James Morgan / WWF-US
Building Climate-Resilient Food Systems
Climate change is driving more variable rainfall, frequent and prolonged droughts and floods, and other harmful weather patterns—all of which affect food security.
In Mozambique, over 165,000 people have benefited indirectly from Alliance agricultural extension services and climate-smart agriculture trainings focused on increasing farm productivity. That's why the Alliance established more than 100 farmer field schools, which are learning-by-doing platforms for small-scale producers to experiment with conservation agriculture practices that improve soils, water absorption, and yields. Through adoption of climate-smart practices and improved varieties, participating farmers doubled yields of their staple crop, cassava. Moreover, they reduced the number of months they experience hunger and were twice as likely to recover from food shocks.
Climate-smart agriculture also creates economic opportunities. In Tanzania, we have built on the farmer field school approach by helping farmers develop business skills and increase access to inputs and markets. In the Nachingwea District, the Alliance helped farmers establish businesses to ensure local supply of high-yielding, drought-resistant seeds. By boosting the productivity of existing fields, farmers don't need to open new fields as often. They can also produce more and sell their surplus in local and regional markets. Stable income from seed multiplication or conservation agriculture can help farmers escape poverty that can create pressure to deforest or poach.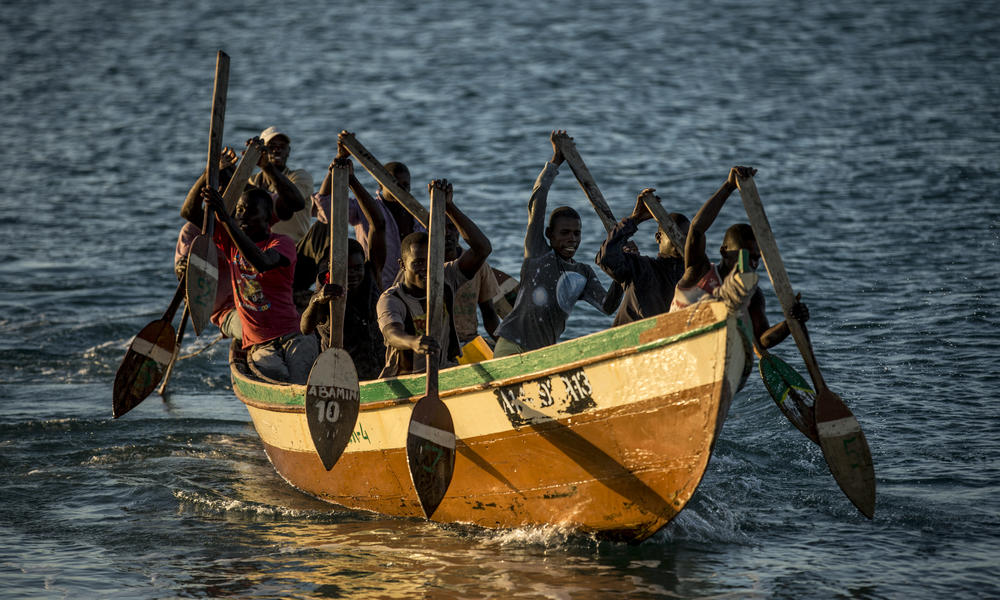 © James Morgan / WWF-US
Empowering Communities to Conserve Natural Resources and Protect Wildlife
Local communities are critical stewards of their natural resources. That's why the Alliance builds the capacity of women and men to meet their short-term needs for nutrition and livelihoods as well as to manage soils, forests, and fisheries for long-term productivity and wildlife conservation. In Nepal, CARE and WWF work with local partners in the Hariyo Ban program to conserve forest and tigers and accelerate ecological and community resilience to climate change by empowering vulnerable women and communities, improving natural resource management, and reducing threats to biodiversity.
In Mozambique, after years of advocacy by the Alliance, the government declared Primeiras e Segundas a protected area in 2012, Africa's largest coastal marine reserve at the time. Informed by the Alliance's work there, the government developed a management plan that zoned both fully protected marine and terrestrial reserves as well as community conservation and sustainable use areas to maximize the protected area's ability to deliver both conservation and development objectives. In that region, 65 community-based natural resource management committees are empowering their communities to adopt sustainable natural resource management and fishing practices, laying the foundation for sustainable livelihoods for more than 215,000 people. Almost 25,000 people are benefitting indirectly from community-managed no-take zones, which are increasing fish species' richness and abundance.
In partnership with local governments in Tanzania, the Alliance is strengthening a community-run wildlife management area and supporting participatory forest management. Near one of Africa's largest and most threatened reserves, the Selous, Nachingwea's miombo forest is part of a critical woodland network that supports some of the continent's largest elephant populations. It is also home to people who depend on the forest and its resources for food, shelter, and income. That's why the Alliance has supported village natural resource committees to develop plans for sustainable timber harvesting and trained members to implement it. Income from sustainable harvesting are then split between natural resource management and community-prioritized development initiatives.
Banking on the Future
Finally, the Alliance is helping thousands of people—over 60% women—in Mozambique and Tanzania to save money and access credit through about 350 Village Savings and Loan Associations. Managed by their members, these informal financial groups enable people to invest in livelihoods that diversify sources of income beyond farming and fishing. They encourage community members to adopt savings practices that create a safety net to cover expenses like house construction, school fees, health care, and recovering from weather or price shocks. In Mozambique, women participating in these associations are 7.5 times more likely to be able to access loans, and five times more families are investing in their children's education.
Scaling Up Impacts
Looking ahead, the Alliance is exploring new opportunities to promote just and sustainable food systems by:
Applying lessons learned in Tanzania and Mozambique to improve and expand uptake of our approaches, including advocating for relevant policy changes in east Africa;
Launching an innovative program in the Southern Agricultural Growth Corridor of Tanzania (SAGCOT) that promotes integrated land and water management and inclusive value chains to restore water flows to the Great Ruaha River while contributing to economic growth for rural women, youth, and agribusiness;
Engaging companies, like spice maker McCormick & Company, to adopt policies and apply standards and practices that improve social impacts while reducing the environmental footprint of specific agricultural commodity supply chains such as vanilla in Madagascar; and
Working with a global network of partners to expand our knowledge base and deepen our collective understanding of what works to deliver conservation and development impact at scale.
Through integrated initiatives, the CARE-WWF Alliance seeks to ensure that marine and terrestrial ecosystems thrive so the current and future generations that depend on them have better lives and broader options.
---
The CARE-WWF Alliance was founded in partnership with the Sall Family Foundation in 2008 and continues to thrive thanks to their longstanding support. Our joint work is also generously supported by USAID, several anonymous foundations and many others.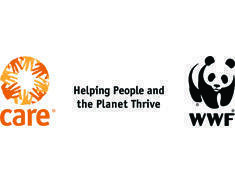 Agriculture is part of the solution for both climate and nature and can help achieve sustainable, equitable, resilient food systems that benefit people and the planet. And the often-underrepresented perspectives and experiences of those from local communities, especially women, are critical to successful transformation.