For several decades WWF and USAID have engaged in partnership in the evolution of innovative biodiversity conservation approaches. Recognizing conservation is essential to international development USAID is committed to biodiversity conservation actions that increase the incomes and sustainability of livelihoods; counter disease and malnutrition; promote gender equality; target corruption; and help people access, manage and benefit from natural resources.
USAID and WWF have collaborated for over 20 years at a global level through the Biodiversity Support and Global Conservation Programs. In addition, with USAID support, WWF teams on-the-ground have been building expertise in applying threats-based and adaptive management approaches in the LIFE, Central African Regional Program for the Environment, Coral Triangle Support Program, and Conservation and Adaptation in Asia's High Mountain Landscapes and Communities, seeking appropriate mechanisms to ensure sustainability and integrating social and governance strategies in our actions.
These innovative joint projects have seeded the opportunity for WWF to test measures to scale up conservation using a local-to-global approach, linking site conservation to national, regional, and global markets and policy interventions.
WWF is committed to partnerships with governments and multilateral institutions at national, regional, and global levels to ensure that people and nature are able to thrive. Working together, we leverage our best assets and develop solutions to the world's greatest development and conservation challenges.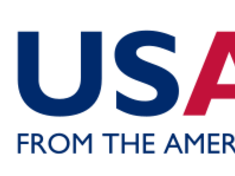 In Kyrgyzstan, community based conservation activities led by Farida Balbakova have paved the way for an integrated, climate-smart landscape management plan to protect the snow leopard.