Sustainable Ranching Initiative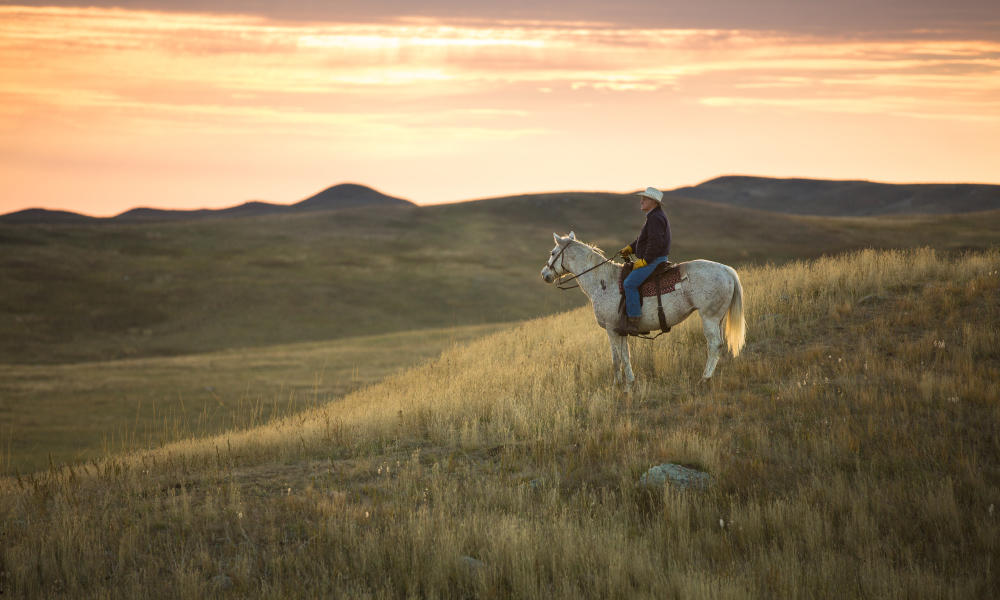 The Northern Great Plains—a region spanning 180 million acres, five states and two Canadian provinces—is one of only four remaining intact temperate grasslands in the world. Nearly 94 million acres in the NGP remain as privately managed intact grassland, providing havens for species like the greater sage-grouse, Sprague's pipits, Chestnut-collared longspurs and many other prairie birds, which are in the steepest decline of any bird guild in North America. Keeping these grasslands not only helps conserve biodiversity, but it also means cleaner streams, less fertilizer runoff, more pollinators for plants and more carbon stored in the soil.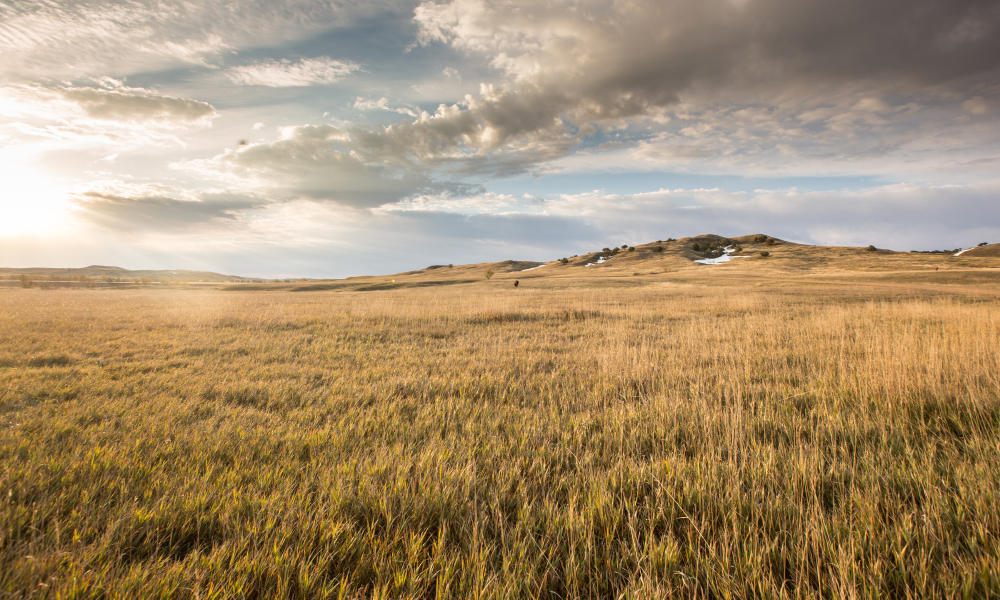 Stewards of the Land
Ranchers are stewards of some of the best remaining intact grasslands in the Northern Great Plains, but they face challenges from an increasingly complex environment. Agricultural policies and new technologies incentivize conversion to cropland, and ranching families face economic pressures and increasingly dynamic weather.
In the Northern Great Plains, WWF is partnering with ranchers, recognizing that their viability is key to keeping grasslands intact. When ranchers manage land for long-term ecosystem health, healthy communities result and we all benefit.
Working with ranchers, cattlemen's associations and organizations, retailers and food service operators, state and federal agencies, and other organizations, WWF co-develops programs that improve outcomes for both ranching families and grasslands. By keeping ranchers ranching, we can ensure a brighter future for America's iconic grasslands.
Why is WWF working with the ranching community in the Northern Great Plains?
There are many ways beef production—when sustainably managed—can achieve conservation benefits. Grazing maintains the health of grasslands, improves soil quality with manure, and preserves open space and wildlife habitat. Additionally, carbon is sequestered in the grasses and soils of grazing lands. Beef production also provides social benefits by sustaining livelihoods and community vibrancy in rural areas where grasslands dominate.
About one fifth of all US beef cows come from the five-state region within the NGP, and ranchers manage the majority of the areas identified as having the best biodiversity. While WWF continues to influence global market players in the beef industry, we also recognize that to keep grasslands intact in this extraordinary landscape, engaging the ranching community on the ground is crucial.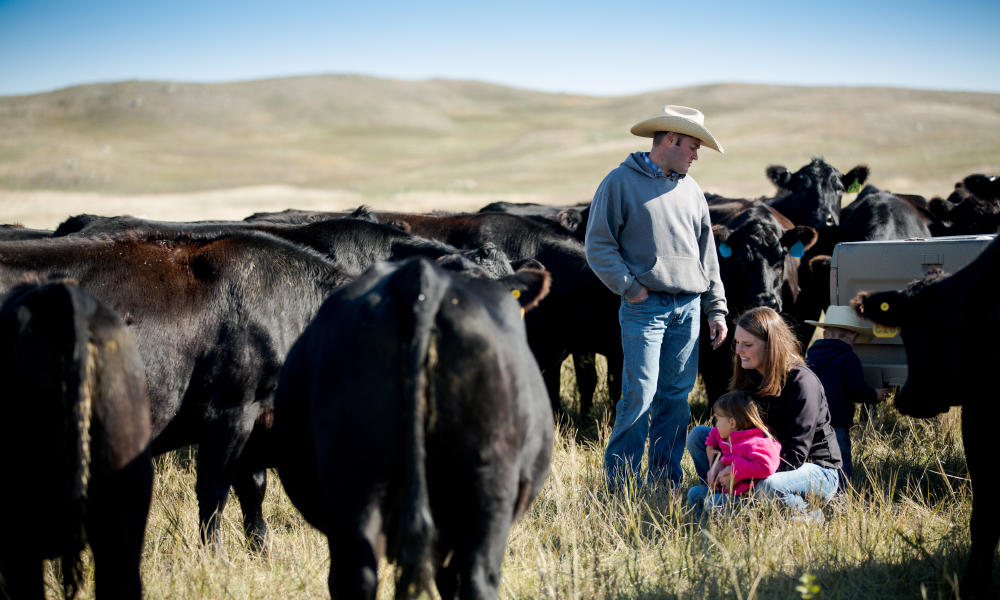 Building relationships with the ranching community
Since 2011, WWF's Sustainable Ranching Initiative has been working to establish a productive dialogue between conservation interests and the ranching community in the Northern Great Plains. We're driven by the goal of maintaining grasslands by ensuring that ranching stays viable and sustainable. To date, WWF has:
Conducted an audit of 29 beef sustainability initiatives in the region

Hired staff who brings enormous experience in the beef industry

Conducted three Regional Beef Sustainability workshops with local ranchers and corporate partners to ramp up the conversation about sustainable beef

Served on both the US Roundtable for Sustainable Beef and the Global Roundtable for Sustainable Beef

Recognized innovators through state-level and national conservation award programs for beef producers

Completed 38 birds surveys on 20 ranches cooperating voluntarily in the NGP, to for the values of rancher managed grasslands

Held listening sessions with ranchers in three key geographies to help us identify which unique levers WWF is best suited to pull to keep ranching sustainable for generations

Awarded small grants for capacity building to grazing associations and other rancher groups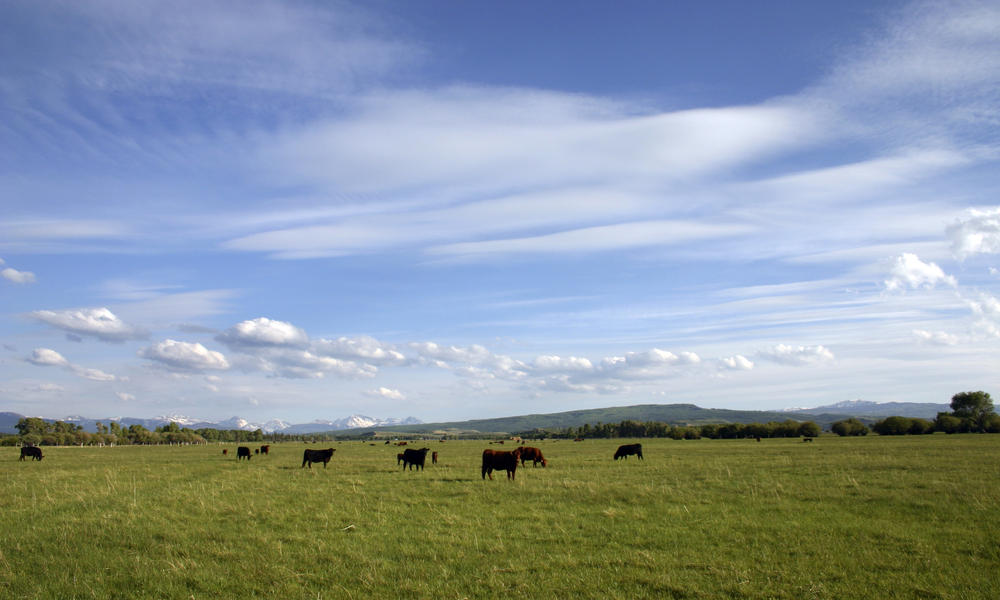 Developing rancher-centered strategies for grassland conservation
Looking to the future, WWF will continue to build influence in the sustainable beef market and on the ground. By first listening to the ranching community, trusting in their knowledge of sustainable land management, and learning from their adaptability and resiliency in a volatile marketplace, we are ensuring that our strategies and solutions will benefit both people and nature.
Ranchers are stewarding some of the best remaining grasslands in the world, and we recognize that grasslands conservation depends on them.