Sustainable Ranching Initiative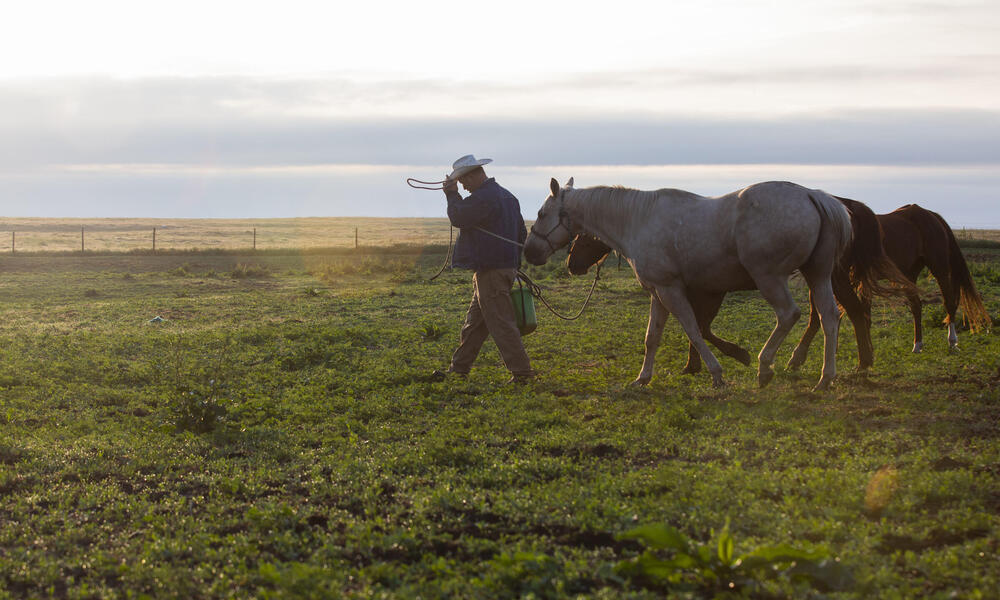 The Northern Great Plains (NGP)—a region spanning over 180 million acres, five states and two Canadian provinces—is one of only four remaining intact temperate grasslands in the world. Over 94 million acres in the NGP remain as privately managed intact grassland, providing havens for species like the greater sage-grouse, Sprague's pipits, Chestnut-collared longspurs and many other prairie birds, which are in the steepest decline of any bird guild in North America. Keeping these grasslands intact not only helps conserve biodiversity, but ensures cleaner streams, less fertilizer runoff, more pollinators for plants, and more carbon stored in the soil.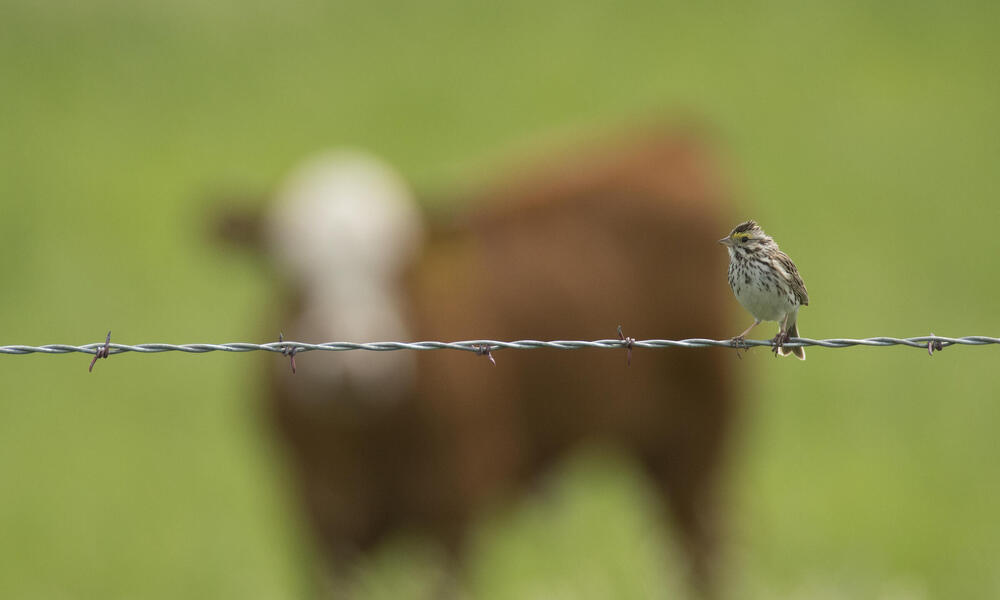 Stewards of the Land
Ranchers are stewards of some of the best remaining intact grasslands in the NGP, but they face challenges from an increasingly complex environment. Agricultural policies and new technologies incentivize conversion to cropland, while ranching families face economic pressures and increasingly dynamic weather.
In the NGP, WWF is partnering with ranchers, recognizing that their viability is key to keeping grasslands intact. When ranchers manage land for long-term ecosystem health, resilient communities result, and we all benefit.

Why is WWF working with the ranching community in the Northern Great Plains?
Cattle grazing, when managed appropriately, results in conservation benefits and increased ecosystem services. Grazing maintains the health of grasslands, improves soil quality, and preserves open space and wildlife habitat. Additionally, carbon is sequestered in the grasses and soils of grazing lands. Beef production also provides social benefits, sustaining livelihoods and community vibrancy in rural areas.
About one fifth of all US beef cows come from the five-state region within the NGP, and ranchers manage the majority of the areas identified as having the best biodiversity. While WWF continues to influence global market players in the beef industry, we also recognize that to keep grasslands intact in this extraordinary landscape, engaging the ranching community on the ground is crucial.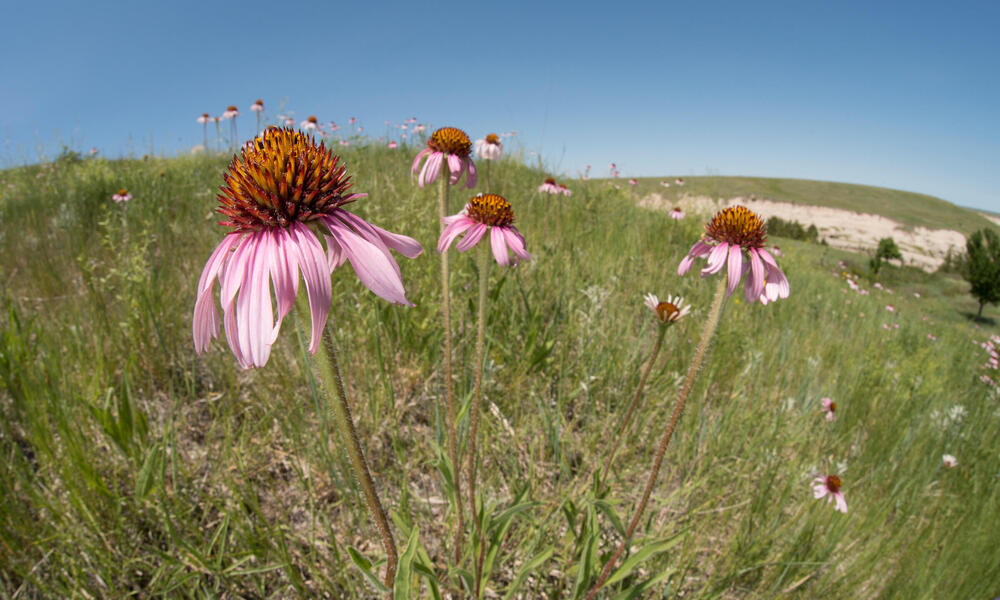 Building relationships with the ranching community since 2011
To date, the SRI has focused on building relationships with ranchers throughout the NGP by grassland bird surveys and engagement with locally led rancher groups. Since 2015, WWF has conducted ranch bird surveys on over 90 ranches that maintain over 790,000 acres of grassland and provide habitat for over 145 bird species and many other wildlife species.
WWF's community resilience efforts have provided over $360,000 in targeted support to ranching communities and impacted or influenced over 1.5 million acres. This targeted support has included capacity-building grants, support for local outreach on grazing management, education programs, and matching funds for projects to do on-the-ground conservation work. To develop a program that simultaneously addressed conservation and rancher concerns, the SRI team held listening sessions with ranchers throughout the NGP in 2015. One issue that consistently emerged was the concern about the future of ranching as few ranchers had developed ranch transition plans to pass on their operation to the next generation. To address this concern, WWF partnered with the Nebraska Grazing Lands Coalition to launch a new approach to transition planning in Nebraska in 2019.
WWF has been engaged in larger discussions with corporate partners on food systems for years, and WWF is an active member of the US Roundtable for Sustainable Beef (USRSB), a multi-stakeholder initiative developed to advance, support and communicate continuous improvement in sustainability of the U.S. beef value chain. To further the efforts of the USRSB, WWF partnered with Costco Wholesale, Hy-Plains Feedyard, JBS USA, and Montana Stockgrowers Association to launch the Northern Great Plains Sustainable Beef Pilot in Montana. Going forward, the SRI will utilize the strong relationships built with ranchers throughout the NGP to protect and restore grasslands as well as improve management. Rancher engagement will continue to be an important component to achieving these goals.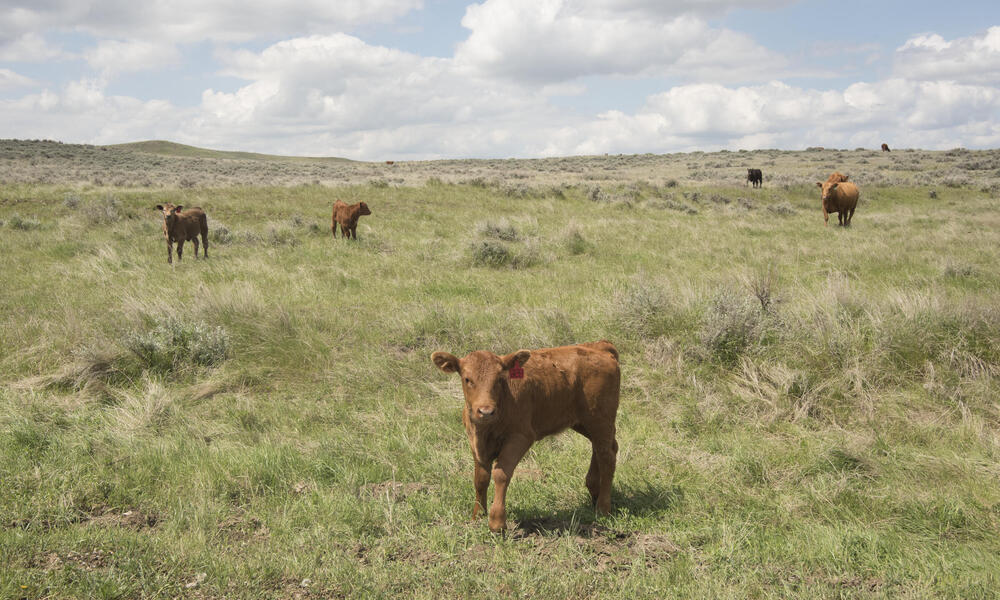 Developing rancher-centered strategies for grassland conservation
The Sustainable Ranching Initiative, started in 2011, works with landowners, corporations, industry-groups, NGOs, and government agencies to: protect lands from grassland conversion, improve management on working lands, and restore cropland or degraded lands back to native grassland. We do this by:
Empowering local groups to develop long-term conservation agreements, easements, and innovative land management strategies;
Incentivizing good conservation practices through certification programs, tailored management recommendations, and technical expertise;
Leveraging funds for on-the-ground projects; and
Promoting whole ranch management.
Looking to the future, WWF will continue to build key relationships and influence in the sustainable beef market and on the ground. By first listening to the ranching community, trusting in their knowledge of sustainable land management, and learning from their adaptability and resiliency in a volatile marketplace, we are ensuring that our strategies and solutions will benefit both people and nature.
Ranchers are stewarding some of the best remaining grasslands in the world, and we recognize that grasslands conservation depends on them.