We're losing 40% of the food we produce. Here's how to stop food waste.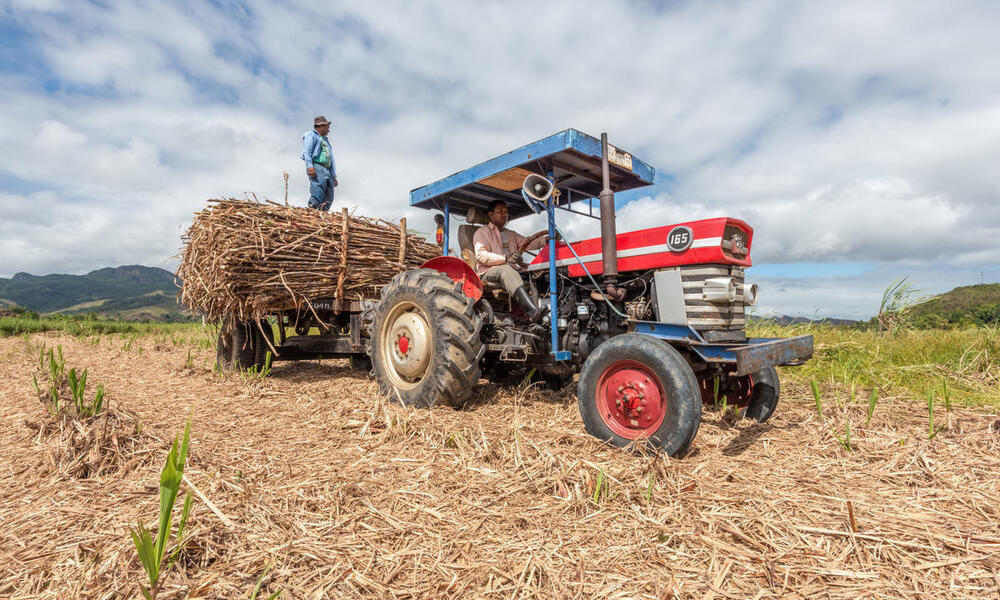 of food grown
never gets eaten
How will we feed a growing population? Some say we must grow more food. But another part of the answer is that we must reduce how much food is lost or wasted from farm to fork. Today, 40% of food grown never gets eaten—1 billion more tonnes (1.1 billion tons) of food than previously estimated, according to a new report, Driven to Waste, by WWF and UK-based partner Tesco. The report estimates close to 2.5 billion tonnes of food are now wasted annually, which also generates 10% of the heat-trapping greenhouse gas emissions caused by people. We already know that a lot of waste happens in our own kitchens and in food businesses like restaurants or grocery stores, but this is only part of the story. One of the most overlooked pieces of the food waste stream is what never leaves the farm—which is 1.2 billion tonnes (1.3 billion tons) of food.
Considering both the number of people around the world facing hunger (estimated at one in four since the COVID-19 pandemic) and the urgency of the climate crisis, we can no longer afford this kind of waste. This waste also represents a waste of the land, water, energy, and human labor needed to grow our food.
Using fewer natural resources to produce food is good for the climate, but also good for wildlife, nature, and people. It means less pressure to convert or damage forests, grasslands, and coastal regions in order to grow more food. This can help to free up more land to be returned to nature and prevent future pandemics driven by the push of farming into nature.
In looking at what's contributing to this loss on farms, the report also overturns a notion that food loss on farms is only a major issue in less developed countries that have more challenges with storage, refrigeration, and infrastructure. Instead, the report shows that farm-stage losses are often even greater in high- and middle-income countries in North America, Europe, and the industrialized regions of Asia.
The causes of food waste are complex in any region. In the US, WWF has been examining the drivers of on-farm loss for several years through the No Food Left Behind initiative, working directly with farmers, researchers, companies, and other partners to learn more about root causes, pilot solutions, and develop standardized techniques to help measure farm losses. As this report shows, measurement is critical to helping find pathways to reduction.

But global problems also require global solutions, which means we also need:
Governments to prioritize policy actions that help to measure and reduce food waste and food loss to a greater extent—including on-farm loss
Nationally binding commitments to reduce waste that are also embedded in climate planning
Fairer market structures and contracts for farmers to help support the uncertainty of their trade
Increased funding from banks and other financial institutions to help develop and scale-up solutions
Of course, as individuals, we can all try to shop, cook, and eat smarter, making sure we only prepare what we need, so that we aren't throwing away perfectly good food.
And if you want to tell Congress that food waste reduction is important, you can tell them to pass the Zero Food Waste Act.