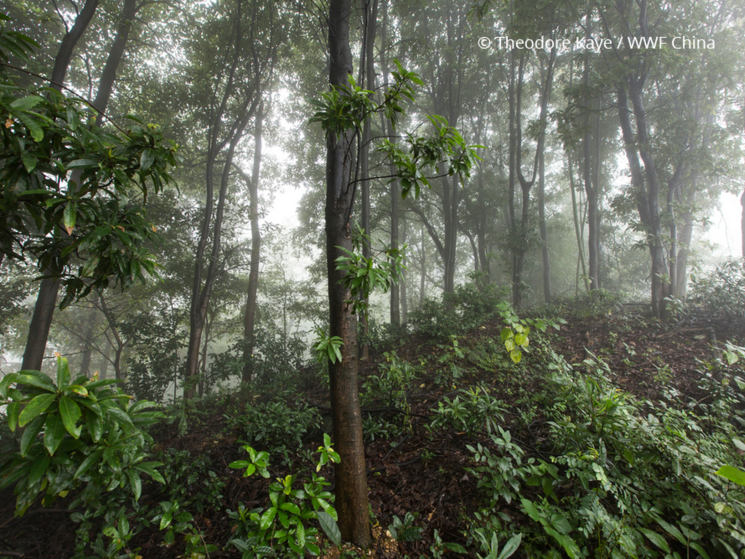 Date

: 10 October 2017

Author

: Martha Stevenson and Kerry Cesareo
How many—and what quality of— forests are needed to sustain life on Earth?

At WWF, we've been talking about this with many of our partners. The discussion is inspired by the great work being done on science-based targets to limit climate change below a two-degree increase and on context-based targets for freshwater basins[1].
What we've realized is that we can't answer the question simply by adding up the demand for the many "services" forests provide to people, such as wood for heating and building homes. And we can't answer it by totaling up the numerous global and corporate commitments to help stop deforestation and forest degradation.
The answer will come from the forests. Specifically, the ecological signals they send to tell us they are healthy, such as tree canopy cover, carbon sequestering soils and rich biodiversity of plants and animals. From these signals, we can see forests as more than areas of land or as production inputs. And using science-based targets, we can better manage forests, so they continue to be healthy, productive and resilient far into the future. This type of future is what we're calling a "forest positive" future. It's going to take more than business-as-usual from all of us—particularly the corporate sector—to achieve.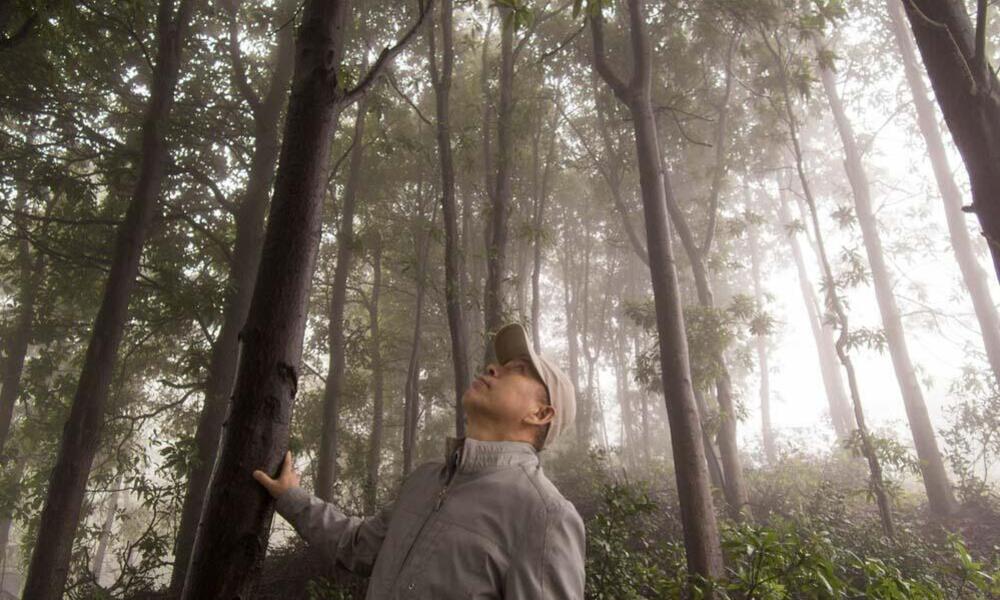 In the corporate sector, the term forest positive has been discussed for several years, inspired by the concept of "carbon positive," meaning that a company sequesters more carbon than it releases from its activities. Because forests are not as easily rolled into one number like carbon equivalents, we offer three starting concepts for discussion about forest positive and examples of meaningful actions corporations can take as they start on this pathway.
Harness Your Direct Influence
Building toward a forest positive future is beyond any single organization, but it does not negate the need for individual companies to address their own operations as well as the impacts of their sourcing choices on forests. In the forest products sector, there are 200 companies around the world that are part of WWF's Global Forest & Trade Network. These companies are mainstreaming responsible forest management and trade, using Forest Stewardship Council (FSC) certification. In parallel, more than 400 companies sourcing deforestation-driving commodities in the forestry and agricultural sectors have pledged to reduce their impacts on forests through zero deforestation commitments and respecting the rights of forest communities.
Set Targets Informed by Nature
Like science-based targets for climate reduction, a forest positive future will require targets to guide forest stewardship actions that are informed by science and based on the forests' ecological function. In his latest book, Half Earth, E.O. Wilson theorizes that we need to maintain 50 percent of the planet's surface for nature, specifically to sustain life on Earth, and 85 percent of existing species to maintain fully functioning ecosystems. Will Steffen et al[1] estimates that the tropical and boreal biomes need to maintain 85 percent of forest area and the temperate biome needs to maintain 50 percent of forest area[2]. More localized estimates in the Amazon predict that the forest will transition to a grassland if deforestation reaches beyond 40 percent of the original forest (it is currently at 20 percent)[3]. In absence of global and regional targets for forests, companies are already taking action by assessing their forest footprint and doing more.
Apple, for example, is forging a path toward a forest positive future through its commitment to quantifying the virgin paper footprint from its packaging and zeroing out that impact. One of the ways it is achieving this is by conserving the acreage of working forests around the world equivalent to its virgin paper footprint. The company announced in April that yearly production from 320,000 acres of forest land in China and 36,000 acres in the Eastern United States is now greater than the amount of virgin fiber used in its product packaging during fiscal year 2016. The land in China was FSC-certified earlier this year, as a result of an Apple-funded project with WWF. The land in the US was protected via an Apple-funded project with The Conservation Fund.
Ikea is advancing its forest positive initiative by promoting forest certification well beyond the company's need, which is one percent of the global commercial harvest. Barry Callebaut, a cocoa company, also has made a forest positive commitment.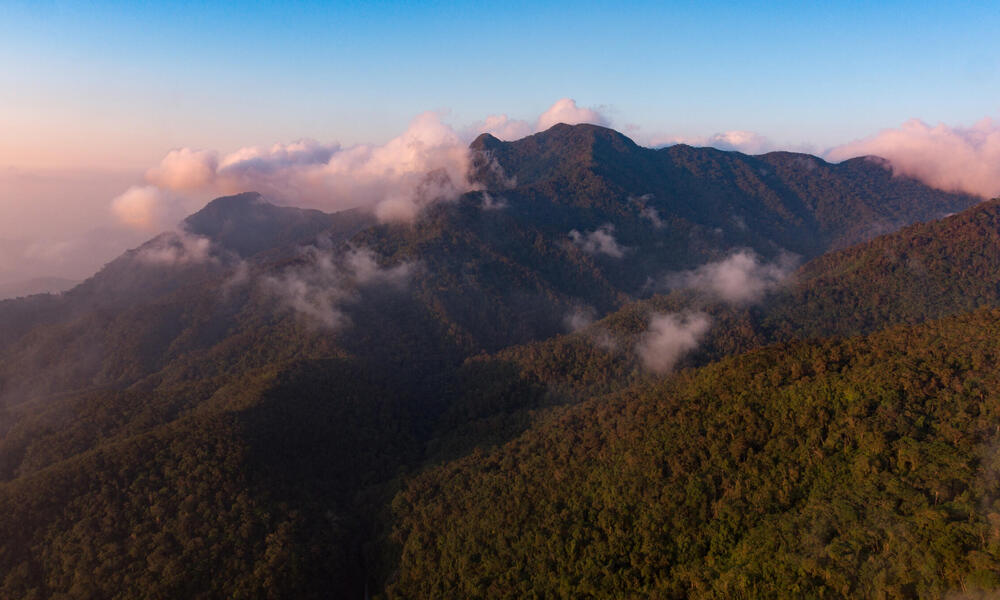 Align Toward Something Bigger
Growing the area of sustainable supply beyond a company's own needs is the start of contributing to a forest positive future. But we also need to build the socio-political infrastructure that will sustain these actions. And that cannot be done alone. It will require working collectively with governments, corporations, NGOs, local communities and others—all lending their voice and resources toward a forest positive future. A great example of this is in Ghana and the Ivory Coast, where the world's leading cocoa and chocolate companies agreed to work together to end deforestation and contribute to the restoration of forests and resilient landscapes.[1] They will engage all the necessary people toward this shared goal.
Stopping deforestation or freezing the land footprint of commodity production is a laudable leadership action. But it is only a first step. What else needs to be done? And what will determine whether a landscape is resilient?
This is why we need to embed the forests' requirements into these actions and develop a shared vision for the future of forests. WWF is committed to engaging with others on these efforts. We will listen to feedback as the forest positive concept grows and it is more sharply defined. And together, we will rise to the challenge of creating a meaningful forest positive future together.
Martha Stevenson is Director of Forest Strategy and Research at WWF-US and Kerry Cesareo is Vice President of Forests at WWF-US.
______________________________________________________________________________________________________________
[1] See Science Based Targets for Climate (http://sciencebasedtargets.org). Additionally, WWF and others are advancing thinking for Corporate Context-Based Water Targets, that consider local basin conditions and the environmental flow requirements (https://www.ceowatermandate.org/files/context-based-targets.pdf).
[2] W. Steffen et al., Science 347, 1259855 (2015). DOI: 10.1126/science.1259855
[3] The reference for this is pre-industrial conditions
[4] C. Notre, et al., PNAS 113, 39 10759-68. DOI:10.1073pnas.1605516113