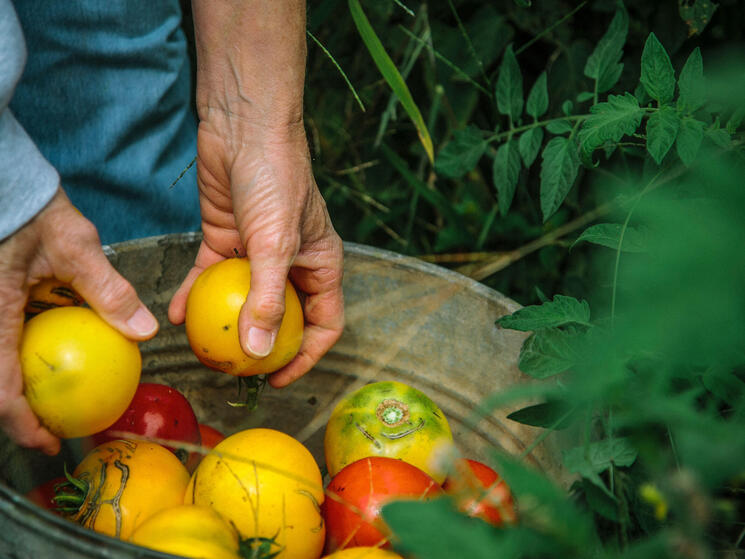 Date

: 22 July 2020

Author

: Julia Kurnik, director of innovation startups, WWF Markets Institute
The mid-Delta has tremendous potential to grow specialty produce in commercial quantities at competitive prices to secure our food system and revitalize the region. While California will continue to be a key agricultural state, the Markets Institute envisions a more distributed and resilient food system, with more capacity for different regions to grow what is best suited to shifting climates, where food is produced closer to consumers with less waste, and economically depressed areas can benefit from higher-value produce.
This won't happen on its own. There needs to be a thoughtful, systemic shift that happens now rather than during a food crisis. It will need to include a mix of new policies, new markets that want to secure their supply chains, innovative business models that address inequity, and more. It will involve a grand coalition that WWF is uniquely suited to convene. We must also document what it takes to shift production at scale because virtually every country in the world has a "California" and none are planning for the impacts from climate change. This new model could serve as an example for other regions around the country and the world of how to think about and plan for such shifts.
Environmentally, this makes sense. Growing fruits, vegetables, and nuts that are suited to the region would lessen water and climate pressures while offering a more distributed food system with produce that is closer to and fresher for consumers, more nutritious and better tasting, and with decreased food loss and waste. And, by shifting from row crops to specialty crops, use of dicamba in the region, currently quite high, would decrease. This would allow pollinators to return and remove dangerous chemicals from the environment.
This shift could also change local diets. With more fresh produce growing locally, there is an opportunity for healthier foods to become more accessible and affordable, rather than only being available at distant grocery stores outside of food deserts.
These crops would also generate income in and for the region. They are much higher value than commodity crops and would likely draw to the region associated industries like flash freezing, canning, or other processing facilities. This would create better incomes for farmers but also more and better jobs throughout the region.
Finally, by building this from scratch, inherent racial and gender inequalities can be addressed explicitly. Since this is a new industry for the region, it is the perfect time to engage African American and female farmers. New crops and new partners would provide the opportunity to explore employee stock option programs (ESOPs), joint ventures, long-term contracts, social impact/green bonds, and other business models that would allow new farmers to enter the industry and share benefits more broadly, bringing much-needed integration and change to the region.
Consult The Next California: Phase 1 report for more detailed analysis about these opportunities.
Previous posts in this series:
• Introduction
• The Mississippi Delta and its People
Future posts in this series:
• How We Get There
• 50 Years from Today