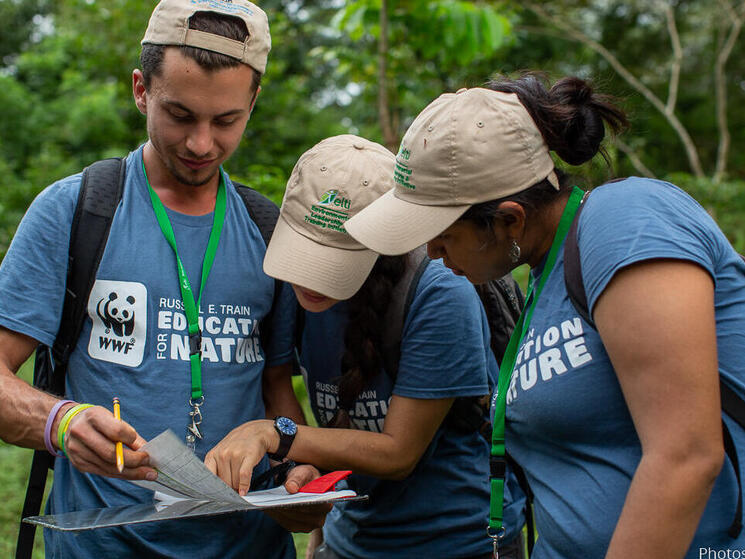 Date

: 30 January 2020

Author

: Erin Knight
Right now, tropical forest regions are under immense pressure to provide services for people and wildlife. Balancing competing demands for land use is a challenging undertaking that requires dedication and buy-in from a variety of stakeholders and local actors. To encourage and accelerate forest restoration efforts, several global initiatives have been developed, such as the African Forest Landscape Restoration Initiative (AFR100), the Bonn Challenge, Initiative 20x20, and most recently, the UN's Decade on Ecosystem Restoration.
Ambitious goals are needed but cannot be reached without the work and support of governments, businesses, rural communities, farmers, and local organizations, who often do not have access to the funding or information needed to achieve their restoration goals. WWF's Russell E. Train Education for Nature Program (EFN), with funding from The UPS Foundation, has worked to bridge this gap by supporting local organizations through small grants that provide funding, and most importantly, hands-on restoration training.
Each year, EFN works with restoration trainers to bring together practitioners for a regionally-focused training that hones in on a range of needs that attendees have identified in their applications, such as working with stakeholders, species selection for their site, or how to use techniques like assisted natural regeneration. To date, EFN's restoration workshops have provided training to 84 participants, who have brought their knowledge back to the organizations and communities that they work with. In this way, the reforestation program is building both individual and institutional capacity.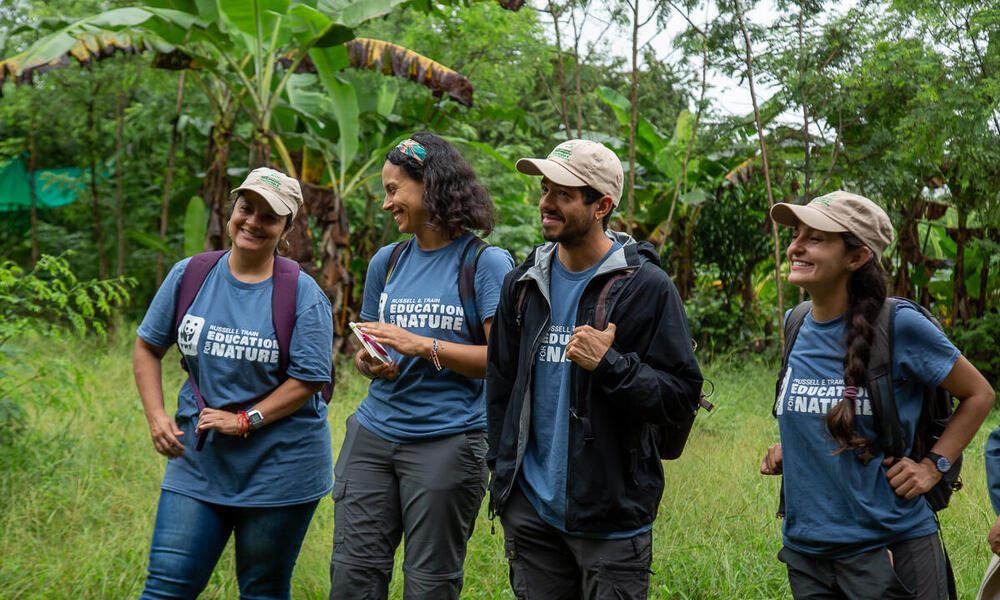 At the most recent workshop in December 2019, EFN partnered with the Yale Environmental Leadership & Training Initiative (ELTI) to host a workshop for 14 Latin American practitioners in the dry forest of the Azuero Peninsula in Panama. The workshop focused heavily on restoring degraded land within human-dominated landscapes, as cattle ranching and agriculture are important drivers of deforestation in Latin America. Participants spent one week together in both the field and classroom, meeting with local farmers that have applied different restoration techniques to their farms, learning about different restoration techniques and when to use them, and sharing experiences and challenges with one another.
Additionally, the course:
1. Discussed the drivers of forest degradation and the ecological and social consequences.
2. Illustrated the range of forest restoration strategies in order to select the most appropriate activities, tools and technologies available.
3. Demonstrated the role of community organizations in forest restoration.
Given that restoration systems can deliver multiple benefits, it is vital that capacity in restoration science continues to grow in the places where it is needed most. EFN looks forward to supporting another cohort of organizations committed to this work in 2020.