Championing Sustainable Solutions
Overview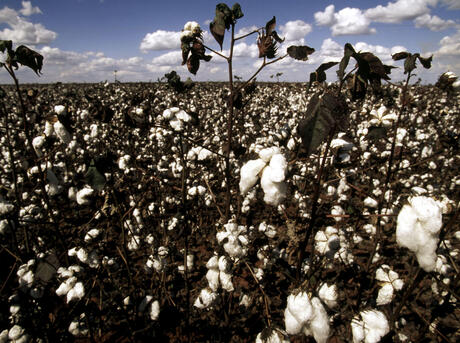 WWF's engagement with business and industry focuses on improving the sustainability of how commodities are produced and traded in the global marketplace. We work toward solutions that reduce impacts on places and species and help to ensure that businesses have a sustainable and continuous supply of raw materials well into the future.
Empowering farmers with green practices builds livelihoods while strengthening biodiversity.
Why It Matters
Importance of Forests

Forests are a vital resource for life on earth. They provide invaluable environmental, social and economic benefits to us all. Forests improve air and water quality, reduce soil erosion and act as a buffer against global warming. The forest industry also generates over $168 billion in global trade through wood products. Every business interacts with the forest industry on some level because of high levels of demand for timber and paper.

Healthy Oceans

Well-managed and sustainable fishing is essential for healthy oceans, ecosystems and biodiversity worldwide. The global fishing industry employs around 200 million people and generates $80 billion each year. Sustainable and responsible fishing methods maintain catch at regeneration levels, reduce the amount of bycatch, allow declining species to recover, and keep the delicate balance of marine ecosystems intact.

Food Production and Land Use

According to the United Nation's Food and Agriculture Organization, the world's population will reach 9 billion by the year 2050, and the demand for food will double. This increased demand will put incredible pressure on existing agricultural, aquaculture and fishing resources. The strain to produce crops and sell food at affordable levels will impact the world's poor. These challenges require action from all levels including local communities, industry leaders, governments, and non-governmental organizations. Only by working together can we achieve the innovations and new technologies needed to feed, house, clothe and transport the world and maintain a living planet.