Championing Sustainable Solutions
Overview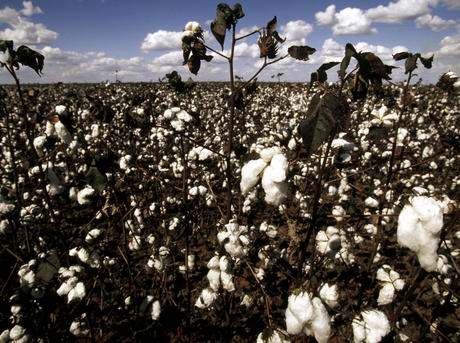 WWF's engagement with business and industry focuses on improving the sustainability of how commodities are produced and traded in the global marketplace. We work toward solutions that reduce impacts on places and species and help to ensure that businesses have a sustainable and continuous supply of raw materials well into the future.
Empowering farmers with green practices builds livelihoods while strengthening biodiversity.
Why It Matters
Importance of Forests

Forests are a vital resource for life on earth. They provide invaluable environmental, social and economic benefits to us all. Forests improve air and water quality, reduce soil erosion and act as a buffer against global warming. The forest industry also generates over $168 billion in global trade through wood products. Every business interacts with the forest industry on some level because of high levels of demand for timber and paper.

Healthy Oceans

Well-managed and sustainable fishing is essential for healthy oceans, ecosystems and biodiversity worldwide. The global fishing industry employs around 200 million people and generates $80 billion each year. Sustainable and responsible fishing methods maintain catch at regeneration levels, reduce the amount of bycatch, allow declining species to recover, and keep the delicate balance of marine ecosystems intact.

Food Production and Land Use

According to the United Nation's Food and Agriculture Organization, the world's population will reach 9 billion by the year 2050, and the demand for food will double. This increased demand will put incredible pressure on existing agricultural, aquaculture and fishing resources. The strain to produce crops and sell food at affordable levels will impact the world's poor. These challenges require action from all levels including local communities, industry leaders, governments, and non-governmental organizations. Only by working together can we achieve the innovations and new technologies needed to feed, house, clothe and transport the world and maintain a living planet.
What WWF Is Doing
Safeguarding the World's Forests
WWF's Global Forest & Trade Network (GFTN) works to eliminate illegal logging and drive improvements in forest management to safeguard the world's valuable and threatened forests. Since its establishment in 1991, this initiative has provided assistance to hundreds of companies in multiple countries and is the world's largest forest and trade program of its kind. GFTN strives for mainstreaming responsible forest management and trade so that it becomes the standard practice for the global forest products industry by 2020. Trade by GFTN participants represents 17% of all forest products traded globally every year, with combined annual sales of over $64 billion.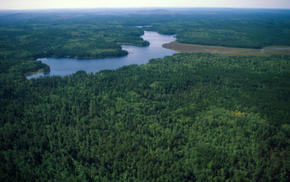 Improving Global Forest Management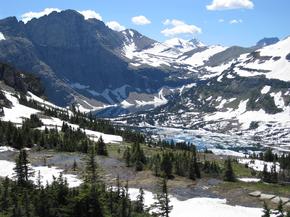 In 1993, WWF helped create the Forest Stewardship Council (FSC) to develop certification standards that promote responsible stewardship of the world's forests. The FSC works to improve global forest management through a certification process, which provides incentive for forest owners and managers to follow social and environmental best practices. Increasing demand for FSC-certified products indicates that businesses and consumers prefer products from well-managed forests. This incentive directly benefits the forest by protecting worker's and indigenous peoples' rights, and biodiversity. As the most respected forest certification in the world, FSC has certified more than 385 million acres of forests worldwide and issued over 23,000 chain of custody certificates, enabling certified forest products to be traced from the forest floor to the retail store.
Preserving Wild Caught Seafood for Future Generations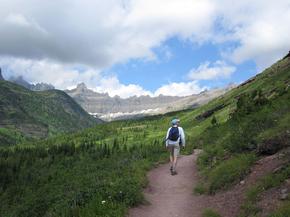 WWF co-founded the Marine Stewardship Council (MSC) together with Unilever in 1996. We're proud that it has become the world's leading certification and eco-labeling organization for sustainably caught seafood. The MSC sets standards against the world's toughest best practice guidelines and works with fisheries to create a market for sustainable seafood. Recognizing and rewarding sustainable fishing, MSC works with fisheries, seafood companies, scientists, conservation groups and the public to promote the best environmental choice in seafood. Nearly 15,000 seafood products with over $3 billion in annual sales bear the MSC label.
Creating a Low Carbon Economy
Founded in 1999, WWF's Climate Savers program is comprised of leading companies who have made commitments to reduce their emission of greenhouse gases. These gases contribute to climate change and together the companies work to curb emissions and seize market opportunities and boost efficiency. Collectively, these partner companies have already lowered their emissions by 100 million tons in the past twelve years. The figure is equivalent to double the current annual emissions of Switzerland. They are also saving hundreds of millions of dollars in costs, which proves the business case for climate protection. The private sector may represent our best hope for helping innovate our way out of the global climate challenges we – and all species – face today. The threats are daunting, but the efforts of our partners offer great cause for hope.
Paving the Way For Sustainable Palm Oil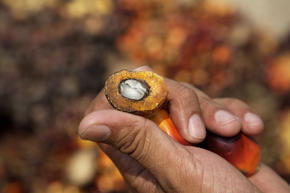 In 2003, WWF engaged the palm oil industry and other NGOs to set up the Roundtable on Sustainable Palm Oil (RSPO) to take pressure off rainforests in Southeast Asia. As a founding member, WWF worked to ensure the RPSO standards were science based and founded on solid social and environmental criteria, including preventing the conversion of valuable forests to oil palm plantations. The goal of this new not-for-profit organization is to promote the growth and use of sustainable palm oil products through credible global standards and stakeholder engagement. RSPO also certifies that palm oil has been produced sustainably. As of May 2012, nearly 8 million tons, consisting of 6.4 million tons of certified sustainable palm oil and 1.5 tons of certified sustainable palm kernel oil were produced by 154 certified palm oil mills with a production area of over 3.2 million acres.
Transforming Soy Production
In 2004, WWF helped establish the Roundtable on Responsible Soy (RTRS) to address the impacts of unsustainable soy production on regions like the Brazilian Cerrado and the Amazon. RTRS is an initiative that facilitates global discussion on soy production that is economically viable, socially equitable and environmentally sound. It provides a platform for multiple stakeholders to develop global soy production solutions. The RTRS has also implemented certifications for production and for Chain of Custody with requirements to preserve areas of high conservation value, promote best management practices, ensure fair working conditions, and respect land rights. In June 2011, a coalition of the Dutch food and feed industry bought the first batch of RTRS-certified soy—85,000 tons of soy meal—and Unilever Brazil bought the first certificates for 5,000 tons of soy oil. To date, 11 producers have collectively certified 366,996 acres, producing 424,547 tons of certified soy.
Improving Cotton Cultivation
WWF launched the Better Cotton Initiative (BCI) in 2005. The BCI works to promote measurable improvements in cotton cultivation, and to make it more economically, environmentally, and socially sustainable. The goal is to develop a market for 'Better Cotton' to bring long-term benefits to the environment, farmers and others within the supply chain. The BCI also provides global production principles and criteria, farm assessments, and evaluation and monitoring tools to verify improved performance and efficiency through the adoption of best practices and knowledge globally. In the 2012 growing season, over 120,000 farmers participated in BCI related projects, producing roughly 250,000 tons of cotton.
Promoting Sustainable Sugar Production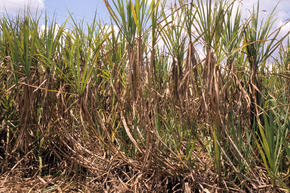 In 2005, WWF founded the The Better Sugar Cane Initiative (now Bonsucro) to advance more economically, environmentally, and socially responsible sugar production. Bonsucro is comprised of over 50 geographically diverse organizations, which helped launch the Bonsucro Standard in November 2010, a global performance-based standard for sugar production. The Bonsucro Standard was created through a rigorous a multi-stakeholder process. For the standard to be globally applicable, it compares results against key indicators such as energy consumption, greenhouse gas emissions, and water consumption. To date, 1.6 percent of the world's sugarcane fields are certified to the Bonsucro standard.
Advancing Tuna Sustainability Through Innovative Science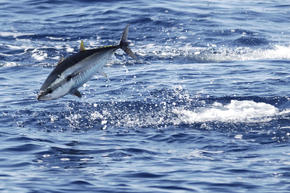 Created in 2009, the International Seafood Sustainability Foundation (ISSF) is a global partnership among scientists, the tuna industry, and the environmental community. Co-founded by WWF and eight canned tuna brands, ISSF's work uses science-based initiatives for the long-term conservation and sustainable use of tuna stocks, reduction of bycatch and promotion of biodiversity and ecosystem health. The ISSF provides a broad platform for industry leaders, governments and non-governmental organizations to work together to address the depletion of tuna. The 21 tuna companies participating in ISSF represent more than 75% of the global canned tuna industry.
Growing a Market for Responsibly Farmed Seafood
Founded in 2009 by WWF and IDH, The Sustainable Trade Initiative, the Aquaculture Stewardship Council (ASC) is a not-for-profit organization that manages global standards for responsibly farmed seafood. The standards have been developed by a group of eight multi-stakeholder roundtables called the Aquaculture Dialogues, which was initiated and coordinated by WWF. Comprised of aquaculture producers, seafood processors, retail and food service companies, scientists, and non-governmental organizations, the ASC is dedicated to promoting the best environmental and social choice in farmed seafood. WWF is now works with seafood buyers and aquaculture producers to assess their overall performance so that they can make the necessary improvements to be certified by ASC.
In 2009, WWF joined other non-profit, research and business partners to form the Alliance for Water Stewardship (AWS). The mission of the AWS is to promote responsible use of freshwater to maintain and improve biodiversity at the watershed level. In 2014, AWS launched the International Water Stewardship Standard, the first global framework to guide how water should be stewarded at both a site and watershed level in a way that is environmentally, socially, and economically beneficial.
Cultivating a Sustainable Beef Supply Chain
The Global Roundtable for Sustainable Beef (GRSB) was officially launched as an indenpendent organization in February 2012. The GRSB has been in development since October 2010, when WWF helped convene approximately 300 stakeholders to address the environmental, economic and social impacts of beef production. WWF and other stakeholders of the beef value chain worked together to develop the GRSB which builds upon existing national and regional initiatives in the U.S., Brazil and Australia among others. The goal of this roundtable is to reduce the impacts of beef production by developing credible, science-based global standards through multi-stakeholder processes that measurably reduce the key impacts, document and promote the adoption of better practices and certify producers that achieve the standards.