Overview
Climate change poses a fundamental threat to the places, species and communities WWF works to protect. Around the globe, we already feel the effects of climate change; our communities and Earth's wildlife and ecosystems are being forever changed.
Extreme weather events, melting glaciers and rising sea levels—all with links to climate change—are impacting communities and natural resources today. The far-reaching effects of climate change are evident: our oceans are becoming more acidic, water supplies are shrinking, agricultural yields are dropping, and our forests are burning.
Although today's climate impacts are serious and must be addressed, there is still time to avoid the most severe consequences of climate change. If we act now, we can better prepare for these risks and shift the way our nation, and the world, chooses and uses energy, which is by far the greatest driver of climate change.
For four decades, WWF has been part of the movement to fight this global crisis. Our vision is a world powered by renewable energy, where communities and ecosystems are resilient in the face of climate changes. We engage millions of Americans, leading businesses and government leaders to realize this future. Preparing local communities, helping ecosystems adapt to rapid change, and reducing the emissions that drive climate change are critical to a safer world for ourselves, our children and the rest of life on Earth.
For another year, Arctic sea ice will cover much less of the Arctic Ocean than it used to. And with less ice comes more killer whales—predators that feed on other whales, including some recovering species.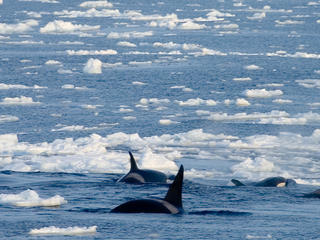 Why It Matters
Our Communities Face Extreme Weather

People in cities and towns across the US are facing more and more extreme weather linked to climate change. Heat waves, heavy downpours, wildfires, floods and droughts. In various regions of the country, these events are all growing in frequency or intensity or both, creating human suffering and costing taxpayers billions of dollars.

Oceans Are Acidifying; Sea Levels Are Rising

Both people and wildlife depend on the health of our oceans, as a source of livelihoods and sustenance. Our oceans absorb most of the warming and the carbon pollution occurring today, even more than our atmosphere. The warmer ocean is bleaching coral reefs and driving stronger storms. As they absorb carbon dioxide, oceans become more acidic, threatening most shelled organisms, including small crustaceans fundamental to the marine food chain.

Arctic

The Arctic polar ice cap is dissolving before our eyes, impacting weather around the globe and the threatening the marvelous Arctic ecosystem. The National Climate Assessment shows Alaska has already warmed twice as fast as the rest of the nation. Arctic summer sea ice is receding faster than previously projected and is expected to virtually disappear before mid-century. This threatens the long-term health of walrus and polar bear populations. It's also opening new areas to human development, shipping, and oil and gas drilling, creating a new set of threats to this incredibly diverse and important ecosystem.

Southwest

In the arid Southwest, where WWF works to restore and improve the Rio Grande, climate change is making this work harder by affecting water supplies, and agricultural production. Snowpack and streamflow levels are in decline in parts of the Southwest, decreasing water reliability for cities, agriculture, and ecosystems.

Great Plains

Increases in winter and spring precipitation are impacting wildlife, agriculture and soils in the Northern Great Plains, our nation's last intact grasslands. Energy development, driven by the demand for fossil fuels, is destroying fragile habitat and threatening some of our healthiest remaining grasslands, which bison and other creatures rely on to survive.
What WWF Is Doing
Corporate Climate Leadership
Nearly 2/3 of carbon emissions in the United States come from the private sector. WWF engages with companies to reduce carbon pollution and adopt more renewable energy, both in their own operations and along their supply chain. We are helping America's largest companies use their collective purchasing power to scale up renewable energy while at the same time extending affordable access to renewable energy by offering bulk purchase discounts on home solar to employees nationwide. Is your employer on the list?
In 2013, WWF released the groundbreaking report The 3% Solution which identifies a roadmap and tools for the private sector to save hundreds of billions of dollars by boosting energy-efficiency measures and transitioning to low-carbon energy sources like wind and solar. WWF is working with leading businesses on this tremendously profitable, practical, science-based path to curbing climate change.
Since 1999, WWF has worked in partnership with companies as part of its Climate Savers Program to set and meet goals that reduce GHG emissions, advance projects to protect their resources from climate impacts, and ensure the sustainability of their core business. WWF's ambitious Climate Savers partners have reduced GHG emissions by hundreds of millions of tons – demonstrating that corporate leadership and profitability go hand in hand.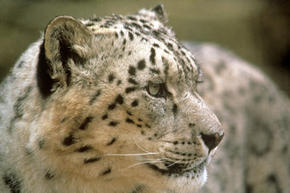 Working with Communities
As climate change continues, dangerous weather events are becoming more frequent or severe in the US and around the globe. Through its Earth Hour City Challenge, WWF is recognizing and supporting cities' transition toward 100 percent renewable energy and take actions to address local climate-relatedthreats.
We also work with leading humanitarian organizations, like the Red Cross, and governments to better integrate environmental values into disaster response. Through "green recovery," communities rebuild in a way that improves their resiliency to future disasters.
¡Climatico!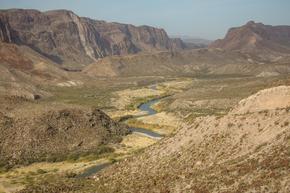 Throughout the Americas, climate change is a growing threat, from melting glaciers in the Andes to dwindling water in the Rio Grande River and droughts in California. Strong leaders are also emerging throughout Latin America and the United States. WWF is partnering with US Latino leaders and communities to raise awareness of climate risks from Latin America to North America and promote stronger US action. Visit our ¡Climatico! platform en Español.
Promote Sustainable Investments
As a partner in the Global Environment Facility (GEF), WWF helps address large scale environmental challenges like climate change. GEF projects bring together governments, civil society and world class experts to leverage multilateral financial flows to create innovative solutions.. Through participation in GEF, WWF helps shape the design and delivery of climate funds for reforestation, renewable energy and sustainable agriculture.
Shaping Global Climate Solutions
With offices in more than 100 nations, WWF is uniquely situated to build bridges among peoples, communities and governments toward better cooperation in the fight against climate change. WWF actively participates in international climate negotiations urging our leaders to create solutions that are just and respond to this urgent crisis. By partnering together, WWF offices in key countries, like the US, China and Mexico, are promoting greater awareness of climate risks and more action to scale up renewable energy.
Renewable. It's Doable.

A solar revolution has begun and you can join! WWF is helping people to repower their homes, businesses and cities with affordable, renewable energy. Local communities are responding by switching to 100% renewable energy. Homeowners across America are slashing their electricity bills and their carbon footprint by installing rooftop solar panels. Climate-smart ideas like these are helping transition our nation to a renewable energy future.
WWF and The Coca-Cola Company are working together to improve energy efficiency and reduce emissions in Coca-Cola's manufacturing operations, including those of over 300 independent bottlers. Together, WWF and Coca-Cola are working to achieve the company's emissions reduction goals of growing the business, not the carbon, worldwide and reducing emissions five percent in developed countries.

WWF and The Coca-Cola Company are working to protect the Arctic. Building upon Coca-Cola's support, since 2007, of WWF's efforts to protect polar bears, together we are working to raise widespread awareness and funds to help protect the polar bear and its habitat.
View More Projects