Overview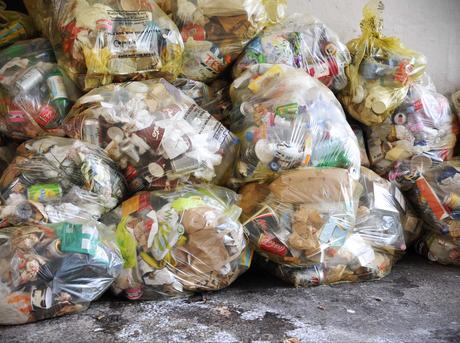 45%
About 45% of all fruits, vegetables, roots, and tubers are wasted
We now produce enough food for everyone on the planet today. But we're losing millions of acres of native grassland in the US to agriculture in areas like the Northern Great Plains. Producing enough food while limiting our impact on the environment is one of the biggest challenges of our time.
That is why an effective food strategy must address the issue of food loss and waste. In order to meet global food security needs, as well as the food demands of an increasingly affluent global population, we will need to both increase productivity and efficiency as well as reduce food waste.
Worldwide, humans waste one of every three food calories produced. These wasted calories are enough to feed three billion people—10 times the population of the United States, more than twice that of China, and more than three times the total number of malnourished globally. Wasted food represents about 8% of global greenhouse gas emissions, and is a main contributor to deforestation and the depletion of global water sources.
This makes reducing waste a huge opportunity. WWF is now bringing people together from the hospitality industry, retail, and food services sectors, as well as schools and farms to explore how to measure and reduce waste from field to table.
If you or your business is interested in innovative, new approaches to reducing food loss and waste, Further With Food, is a great resource for all of us to learn from each other and contribute to cutting food loss and waste in the US in half by 2030.
What if you could get fresh fruit and vegetables from local farmers delivered along with your mail? In a new analysis, WWF looks at how the United States Postal Service—your daily mail carrier—could bridge the gap between farmers and food shoppers, in a proposed program we call Farmers Post.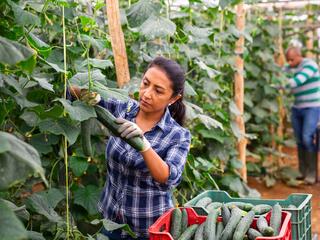 Why It Matters
Every living creature depends on healthy and abundant fresh water for survival. But each year, more than 66 trillion gallons of water go toward producing food that's lost or wasted. We can change this by producing and eating only the food we need.

Livestock require a lot of land and water in many of the most sensitive ecosystems around the world—from the Northern Great Plains of the United States to the savannahs of southern Africa. Yet about 20% of these products are wasted, which means we're wasting one-fifth of the land and water used to produce them.

Fruits and vegetables are great sources of nutrition, yet they're also among the most wasted foods. About 45% of all fruits, vegetables, roots, and tubers are wasted, according to the Food and Agriculture Organization of the United Nations. That's the equivalent of 3.7 trillion apples and 1 billion bags of potatoes.

By building an efficient food system that reduces waste, we can help save the land, water, and energy upon which people and wildlife depend. More than 5.4 million square miles of land—an expanse greater than the US, India, and Mexico combined—are used to produce food that's wasted. This impacts the natural habitat of many wild animals, the fresh water we share with them, and the global climate.

Around the world, people are facing more extreme weather linked to climate change. Food waste contributes to this threat. Food sent to landfills produces methane, a powerful greenhouse gas that impacts our climate. Each year, wasted food emits more than 3.3 billion tons of these gases.

A smooth and functional supply chain that brings food from farms to our tables is necessary to feed the world. Yet, right now, we lose and waste food at every link in this chain. Developing countries tend to lose more food on farms and in transportation where roads and refrigeration are lacking. In developed countries, we waste food more often in grocery stores, restaurants, and our own homes.

Food brings family and friends together in all parts of the globe. We need to think about our choices in restaurants and grocery stores and at home to ensure these gatherings are also good for the environment.