Overview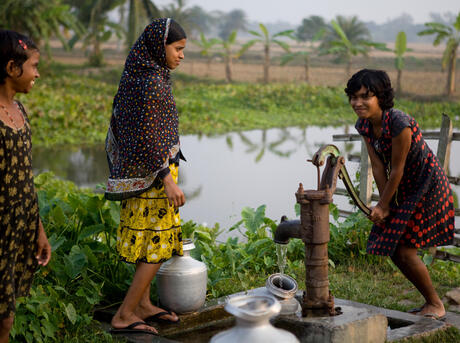 The link between water and security is undeniable. Where fresh water is available, accessible, and well-managed, biodiversity can be sustained, economies can grow, and communities can thrive. Yet when fresh water is compromised, life as we know it breaks down and can lead to social disruptions and conflict that further degrade the environment. Failure to address these issues puts people and nature at risk.
Both developed and developing countries already face challenges related to water. Poor water governance, coupled with the effects of extreme weather, growing populations, and rising demands for water have put key river basins in the Middle East, Africa, Asia and Latin America at risk. The decline of these basins has enormous implications for the economic, environmental and social stability of these regions, with rippling effects that often will be—or already are—felt in the United States.
Through our Water and Security Initiative, WWF seeks to inform U.S. foreign policy by showing how development that integrates environmental considerations, focuses on basin-level management, and promotes cooperative arrangements over shared water resources can reduce the likelihood of social, economic and environmental disruptions.
Why It Matters
Environmental Security is National Security

Protecting the environment means protecting ourselves. When people lack enough food, water, or natural resources to thrive, instability may ensue. Recognizing that social harmony and economic stability are connected to the conservation of our natural resource base is key to national security.

Economic Prosperity

Water has significant consequences for the United States' economic surivival. It has critical linkages to every business sector from energy to agriculture and is a primary factor for creating and maintaining economic stability in regions important to US interests across the globe.

Water Scarcity Fuels Migration

Water pollution and inadequate or unsustainable access to water severely degrades quality of life and pushes people to the brink. People living in water-insecure places may be forced to migrate in search of water-rich lands, within country borders or beyond. In some places, such migration puts additional pressure on already strapped natural resources, contributing to social and ultimately economic conflicts.
What WWF Is Doing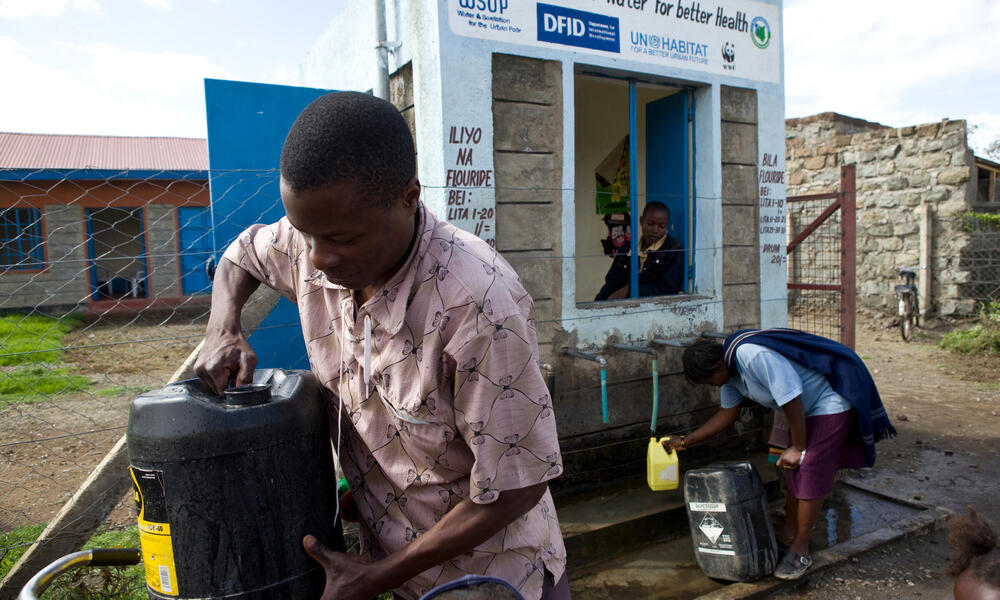 Fresh water plays an important role in achieving social, economic and national security. WWF is working to ensure that U.S. foreign policy fully reflects the complex function fresh water plays in securing U.S. interests, which will benefit people and facilitate improved environmental management. Healthy communities help preserve a healthy planet, and a healthy planet is the foundation for healthy communities.
Cutting Edge Research
Together with our partners, we are conducting research to understand the emerging challenges in key regions around the world and provide sound recommendations for the U.S. government's approach to environmental and water security. Our goal is to propose an inclusive freshwater platform related to water-smart agriculture, resilient infrastructure, and transparent water governance that will benefit people and nature for the long-term.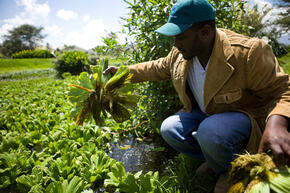 Thought Leadership Events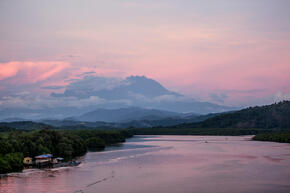 In partnership with the Woodrow Wilson Center, the Water and Security Initiative's public seminar series brings together thought leaders to discuss emerging challenges and opportunities for water and security. These events enable a stimulating exchange of information and utilize a number of case studies to provide lessons learned on various issues impacted by water and security around the world. With experts from various fields, the series is a dialogue on advancing a national security agenda that prioritizes water.