In-Depth
Natural Allies
Indigenous peoples and local communities play a crucial role in protecting biodiversity and keeping forests intact
Issue: Spring 2021
Author: Teresa Duran
Around the world, Indigenous peoples and local communities are the custodians of huge swaths of intact habitats—forests and fens, marshes and mangroves—that harbor an estimated 80% of the world's biodiversity and store about a quarter of above-ground carbon.
But like natural areas everywhere, these lands and waters are under threat, as is the traditional knowledge that has guided generations in maintaining their integrity. Roads and logging trucks, natural gas pipelines and mines gnaw at the fringes of ancestral territories and carve scars through ancient woods and grasslands, decimating native plants and animals and endangering the cultures of native peoples. At the same time, the communities themselves put pressure on natural resources as they attempt to meet basic needs and better their lives, particularly in places where other livelihoods are scarce or nonexistent. Where opportunities lack, young people, in particular, often leave.
And more often than not, the peoples' rights to determine the future of their own territories are in jeopardy.
But in the gap between threat and conservation lies opportunity. "Indigenous peoples and local communities," says Judy Oglethorpe, senior director of innovative conservation approaches at WWF-US, "hold a lot of future conservation in their hands."
If WWF supports communities as they defend their rights and interests, pursue sustainable livelihoods and development, and continue to effectively steward their own territories, she says, then they would be strengthened in playing their fundamental role in safeguarding the world's natural heritage.
SOUTH AMERICA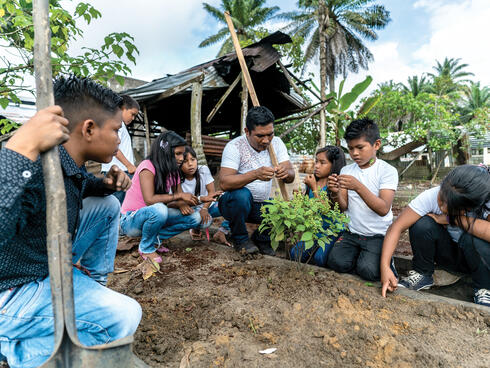 THE PEOPLE Bora, Muinane, Ocaina, and Uitoto Indigenous peoples
THE PLACE Predio Putumayo Indigenous Reserve, Colombia
WWF'S SUPPORT Strengthening Indigenous decision-making and governance
Roughly 3,000 people live in and around La Chorrera, a town in Colombia's Predio Putumayo Indigenous Reserve. When the leaders of the territory gather here, in the traditional longhouse meeting place known as a maloca, some must travel three days by boat. In this remote community, the Indigenous organization Azicatch and WWF are working together to catalog the territory's forest-based resources and create an environmental management plan to safeguard them for the future.
Hunting and fishing provide sustenance here, with families also tending one or two traditional chagras—small agricultural plots within the forest. "The fact that they live in their territory, and use it in the traditional ways, is what has kept these places healthy," says WWF-Colombia's Pia Escobar Gutiérrez, who manages WWF's relationships with Indigenous organizations in the Amazon and leads the WWF team that works with Azicatch in La Chorrera. The over 14 million-acre territory is more than 90% intact.
But Escobar Gutiérrez says threats to the forest are "just around the corner," including large oil and mining projects and young people losing their culture's traditional knowledge.
To survey the forest, Azicatch assembled a technical team made up of representatives from the Bora, Muinane, Ocaina, and Uitoto peoples. The team included people trained in map reading and the use of GPS. Particular attention was paid to the inclusion of elders and women.
The team cataloged and analyzed key habitats, plants and animals, cultural sites, and "spaces of use," says José Jesus Zafiama Piñeras, a biologist representing the Uitoto people. "A space of use is a place where we go to collect or gather what we need. It could be a chagra, or a settlement, or the river itself."
Chela Umire, who represents the Muinane people, says it's important to "get to know the whole area of the Muinane territory, to be able to preserve it and be able to say, 'We are here. This is what we have. We haven't destroyed it, and we have looked after it.'"
Preserving traditional knowledge is at the heart of the effort. "If there was no forest, we would lose all that knowledge," says Zafiama Piñeras. "It would disappear from the minds of our children. What will we tell them about if we don't have these forests?"
"We are here. This is what we have. We haven't destroyed it, and we have looked after it."

Chela Umire Member of La Chorrera Indigenous Community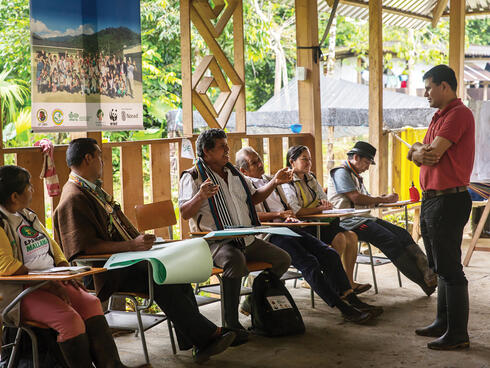 THE PEOPLE Indigenous women, youth, and elders
THE PLACE Brazilian, Colombian, Ecuadoran, and Peruvian Amazon
WWF'S SUPPORT Building capacity for Indigenous territorial governance
Women and young people represent nearly 70% of Indigenous Amazonians, yet historically they have been excluded from leadership. The Capacity Building Programme on Indigenous Territorial Governance aims to change that.
Created by a group of Indigenous organizations, universities, and environmental organizations including WWF, the program provides practical leadership training to Indigenous community members in Brazil, Colombia, Ecuador, and Peru. Of the four students nominated by each community, one must be a woman; one, a young person; one, an elder; and one, a community authority. The combination is based on research and is designed to encourage balanced perspectives, says WWF-Colombia's Maria Fernanda Jaramillo, who works to disseminate knowledge across Indigenous networks. "It works perfectly," she says.
Over the course of a year, students gain practical tools to manage the problems facing their communities. The multidisciplinary curriculum includes Indigenous laws and legal frameworks, territorial and communal governance, financial administration, globalization, and climate change. During the pandemic, students have met virtually; earlier, they convened for in-person instruction every other month and, in the interim, returned home to apply and continue their training with an Indigenous mentor.
The first cohort of students from 20 communities graduated in 2018, and so far the program has worked with more than 30 Indigenous groups.
"Territory is the basis of our existence as Indigenous peoples. In this program, we have studied many topics that strengthen us to be able to defend it against threats and protect it from harm."

Leydi Burbano Santa Cruz A Quillasinga woman and participant in the Capacity Building Programme on Indigenous Territorial Governance
The importance of Indigenous and community conservation is nowhere more evident than in efforts to stem deforestation. Indigenous peoples alone are custodians of a quarter of the Earth's land surface, including well over a third of remaining intact forests. That also makes them crucial champions for climate solutions, says WWF-US vice president and deputy lead for forests Josefina Braña Varela.
"Without directly engaging the people who live in the forests, those who are making the decisions that keep forests standing, we're never going to be effective in conservation efforts," says Braña Varela.
The ability of those communities to keep their forests standing often hinges on the concept of community ownership. In some places, Indigenous peoples and local communities are able to secure tenure—legal recognition of their rights to ancestral lands. But in many other places, they are not. Fewer than half of all countries have legal frameworks in place to enable Indigenous or community ownership, and even where frameworks exist, communities often struggle to navigate their sometimes extreme complexities. Helping to create those frameworks and supporting communities to make use of them by documenting their territories and claiming their rights are cornerstones of WWF's work.
"The concept of community ownership can be understood on a continuum," explains Althea Skinner, WWF-US lead specialist for socially inclusive conservation, "from formal to customary land tenure. But community ownership also has a broader meaning. In light of the stake that communities have in their historical territories, ownership is about ensuring that they are in the lead—and have the resources and capacities they need—to sustainably manage the ecosystems on which they depend."
Regardless of how formalized their tenure is, "the goal is to move communities along the spectrum from access and use to control and decision-making," she says. "The more decision-making power communities have over land and resources, the better they are able to steward them."
NORTH AMERICA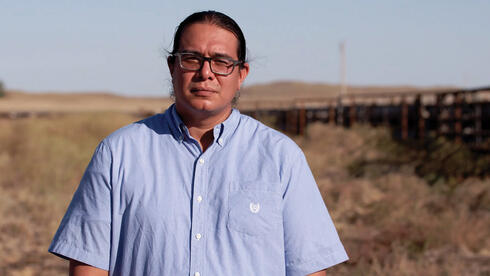 "We are doing something that has never been done. It shows what is possible when we create ... initiatives supporting the environment, people, fiscal responsibility, and Native nation building."

Wizipan Little Elk CEO of the Rosebud Economic Development Corporation
THE PEOPLE Rosebud Sioux Tribe
THE PLACE Rosebud Reservation, South Dakota, United States
WWF'S SUPPORT Investing in Native American cultural and ecological restoration efforts
The Rosebud Economic Development Corporation, Rosebud Sioux Tribe, and Tribal Land Enterprise have partnered with WWF and the US Department of the Interior to establish North America's largest Native American owned and managed bison herd. At 28,000 acres, the Wolakota Buffalo Range will be populated with up to 1,500 animals from public conservation herds managed by the National Park Service and the US Fish and Wildlife Service. Bison, a keystone species of the Northern Great Plains, were nearly driven to extinction in the 1800s.
The aim of returning bison to these tribally owned lands is to revitalize the community's historic cultural relationship with the iconic species while at the same time regenerating the prairie, sequestering carbon, and creating economic opportunity, such as ecotourism.
Supporting Indigenous and local communities as they move along that ownership continuum means recognizing that conservation and development—helping communities sustainably meet their basic needs and improve their living conditions—must go hand in hand. "They're two sides of the same coin," says Skinner.
Nathalie Simoneau, WWF-US lead specialist for gender and social inclusion, agrees. "I think we're really at a convergence point, where everybody's starting to realize that we cannot just work on conservation or development, she says. "It needs to be both."
WWF has a decades-long history of intentionally promoting such coupled interventions, says Braña Varela, by working with communities on projects that have both conservation and sustainable livelihood goals, such as ecotourism or non-timber forest products like honey. Increasingly, the organization has been "focused on the important role partners on the ground play in ensuring the long-term health and well-being of people and nature."
What's new is the role reversal.
AFRICA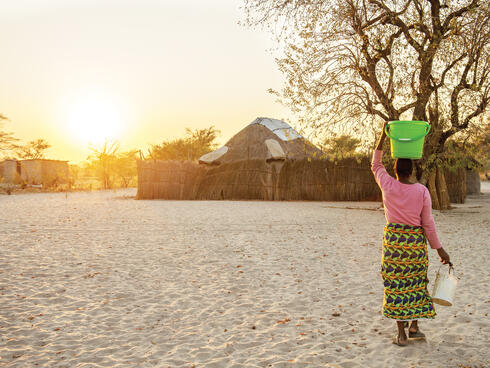 THE PEOPLE Rural communities
THE PLACE Namibia
WWF'S SUPPORT Supporting community conservancies
Following Namibia's independence in 1990, new legislation overturned colonial precedent by allowing people to form communal conservancies to manage and benefit from wildlife. In 1998, Namibia's first four conservancies were created; today there are 86, home to one in four rural Namibians and covering almost 20% of the country—the highest percentage of Indigenous and community management in the world.
The conservancies are credited with huge gains for wildlife. Elephants, for example, which numbered only around 7,500 in Namibia in 1995, saw their population grow to more than 24,000 by 2020. And nature-based tourism has fueled economic growth in areas where there are few other options.
WWF has been an instrumental supporter of the conservancies' efforts since the beginning. Today, WWF is part of a network of organizations working with the Namibian Ministry of Environment and Tourism to help communities successfully establish conservancies, manage wildlife, practice good governance, address issues such as human-wildlife conflict, and diversify income-generating options in the wake of COVID-19. WWF also helps women participate in natural resource management and share in its benefits; women now make up 35% of conservancy committee members.
"Forming a conservancy will bring about development in our area. I feel good because I believe I'm making a difference for the environment and improving my livelihood."

Kachana Mukushi A game guard for the Lake Lyambezi Emerging Conservancy in the Zambezi Region of Namibia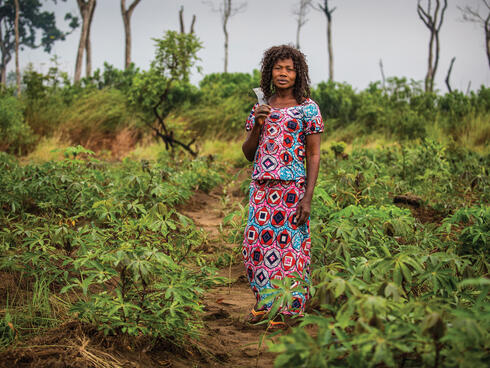 THE PEOPLE
Women, Indigenous peoples, and other marginalized groups in Central Africa

THE PLACE
Itombwe, Lac Tumba, Salonga, and Virunga landscapes, Democratic Republic of the Congo (DRC)

WWF'S SUPPORT
Supporting gender integration and social inclusion in Central Africa
In 2014, as part of a USAID-funded forest conservation project in Central Africa, WWF-DRC began work on a project to promote the rights of women, Indigenous peoples, and other marginalized groups in the communities neighboring WWF conservation program areas. The project, which concluded in 2018, serves as a model of gender and social inclusion across the WWF Network.
WWF-DRC worked to integrate gender at every level of decision-making—national, provincial, and local—and to enable marginalized groups to participate fully in decisions about natural resources.
For example, in Monkoto, a village located in a corridor framed by Salonga National Park, the project educated local women about biodiversity and gender issues and established a literacy center that assisted 475 women in learning to read and write. Villagers later established the Monkoto Women's Environmental Club, which played an active role in raising awareness about sustainable natural resource management in the area.
"I mobilize women of our community to integrate them in activities related to climate change. ... All the women in my association have learned new agricultural production practices."

Victorine Balako President of Sala Ozwa, a women's association working with WWF to improve sustainable agricultural practices
Traditionally, WWF has been a driver of conservation projects. But the roles should be viewed the other way around, according to the ICCA Consortium, an international group of Indigenous and community organizations and federations. Their view is that "it is the custodians ... the concerned Indigenous peoples and local communities who should decide whether and how to include others as supporters in their own conservation endeavors."
Taking a back seat can be a challenge for an organization like WWF. But "there's a mind shift happening," says Oglethorpe. "Communities are the drivers. Decisions should be theirs. Our role is to support and help."
What that support looks like depends on the local context and runs the gamut. Policy support, advocacy, and legal action can aid communities in claiming rights to their territories and having other concerns heard. Research and technical support may be needed in order to document cultural sites and traditional land uses or to monitor territories for poaching or the impacts of infrastructure development and resource extraction. Financing and capacity development help communities pursue sustainable development and create opportunities that can allow young people and others to stay on their lands. Communications support can amplify Indigenous voices in national and international forums.
Of course, the only way to know what communities need is to ask. "We have to take all of their concerns and their ideas into the design of projects," says Simoneau. "We have to engage them from the time we're first thinking about a project, through to the very end. That's how you develop community ownership of a project or an approach."
"We are there to support what communities want and need in order for them to have access in perpetuity to both resources and the right to manage them," she says. "But it needs to come from the community if we want it to be truly sustainable."
"Our focus is on supporting them as they make decisions," says Braña Varela. "We want to contribute what we can to their capacity to independently advocate for themselves."
ASIA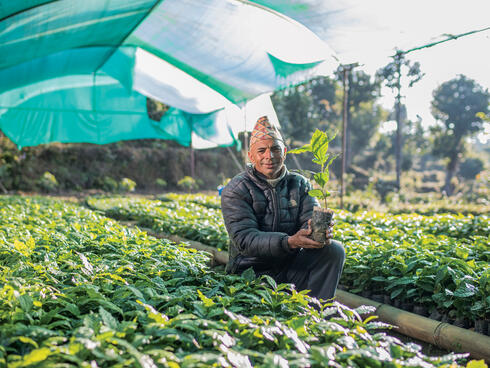 THE PEOPLE
Nepali communities

THE PLACE
Chitwan-Annapurna and Terai Arc landscapes, Nepal

WWF's SUPPORT
Supporting community-driven climate adaptation
Since 2011, WWF has worked in partnership with the government of Nepal, along with CARE and Nepali partner organizations, on USAID's Hariyo Ban Program, with the aim of aiding local communities and increasing their resilience in the face of climate change. The program, whose name derives from a proverb meaning "healthy green forests are the wealth of Nepal," works across landscapes that cover 40% of the country.
In a society still marked by gender discrimination and the legacy of its outlawed caste system, Hariyo Ban puts special focus on helping the most vulnerable members of a community, including women, marginalized people, and the poorest of the poor. At the heart of these efforts are community learning and action centers, which teach marginalized groups about how to participate meaningfully in, and benefit from, the project.
Hariyo Ban partners spend years building trust with a community—working to help them assess their vulnerability to climate change and develop solutions tailored to their needs, whether that's planting trees to stabilize slopes and improve water supplies, or diversifying crops and improving livelihoods through ecotourism enterprises and activities like beekeeping and growing greenhouse tomatoes. Key to the project are community-driven groups that manage and restore their forests and monitor for poaching and other illegal activities.
"The Hariyo Ban Program supported us in [creating] a coffee plantation that ... has helped 215 households earn more money, because coffee has a higher market value than other crops. The plantation has also helped reduce sedimentation in the lake caused by years of traditional farming."

Kaladhar Bhugain Chairperson of the Machhapuchhre Uttam Coffee Cooperative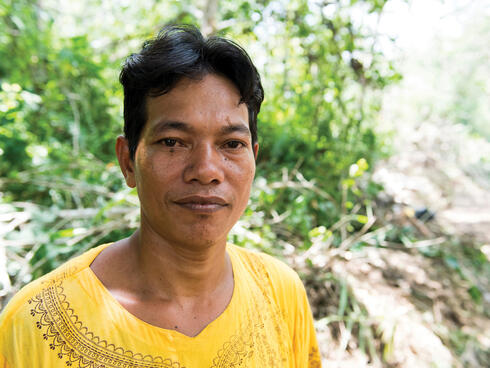 THE PEOPLE
Orang Rimba and Talang Mamak tribes

THE PLACE
Bukit Tigapuluh landscape, island of Sumatra, Indonesia

WWF'S SUPPORT
Working to protect and restore forests in customary tribal lands
The Indonesian island of Sumatra suffers one of the world's highest rates of deforestation. Half of the natural forests that harbor tigers, rhinos, orangutans, and elephants have been lost in recent decades—a loss driven largely by the palm oil and pulp and paper industries. Facilitating these twin threats are weak governance and a history of land grabbing. Ancestral lands are often leased to agricultural and mining companies without regard to Indigenous communities' rights to land tenure.
In the area known as Bukit Tigapuluh, or Thirty Hills, WWF and partners are working to protect and restore nearly 100,000 acres of former logging concessions neighboring a national park. By building trust and collaborating with the people of the Orang Rimba and Talang Mamak tribes, who live in Thirty Hills but lack legal ownership of their customary lands, WWF is helping them protect their cultural traditions and forest-dependent livelihoods. WWF experts are using participatory mapping efforts to set aside areas for community land uses, and partnering with local communities to expand alternative livelihoods based on nontimber forest products such as rattan and wild honey.
"We believe this forest is ancient, and that it is a family member of the Talang Mamak."

Fahmi Head of the Talang Mamak village Bukit Tigapuluh
Engaging productively with local people can be challenging, and WWF has made mistakes. Social benefits haven't always been balanced with conservation outcomes, and attempts to involve communities in decision-making have sometimes underestimated the intricacies of their dynamics.
"These situations can be very complex," says Braña Varela. "We have learned that transparency and consent are the only ways forward. Without the consent of the whole community— which requires transparency at every step—we cannot have authentic participation. And we can also create unintended problems that undermine our relationships, as well as the outcomes we are seeking."
"If there isn't meaningful participation of communities, then you're not going to be successful," says Emelin Gasparrini, a WWF communications specialist who has supported Indigenous peoples' engagement in global conferences. "I think that's one lesson that we have learned. So, some of our programs have focused on bringing voices into the process that had previously been excluded...making sure that we listen better and that there's space for them to engage fully and meaningfully."
Conservation has to include the most vulnerable and marginalized members of a community—for example, those with low literacy skills and those who are the poorest, says Simoneau. "They're often the ones who depend most on natural resources and lack the opportunities that wealthier or more educated community members have." Women are often excluded as well.
"There are multiple layers to the work we do," says Braña Varela. "First, there is a very comprehensive strategy of on-the-ground interventions involving the constituents in our partner communities. That work must be coupled with policy and advocacy at the regional, national, and international levels. And then we activate our network and relationships, and use our ability to facilitate conversations to get competing interests to talk to each other and reach a productive outcome.
"Using the breadth of WWF's network, we have woven connective tissue across multiple levels of governance," she says. "And that has earned us a lot of trust from Indigenous peoples, because they know that we're not only investing in a project and leaving after the project ends. We are engaged for the long term, and we help them build the strength and skills to represent themselves."
WWF-Colombia's Maria Fernanda Jaramillo, who works to facilitate knowledge sharing among Indigenous groups in the Amazon, adds: "We put all our efforts and money into helping to connect local to national to international, and into including voices that are usually not there in those discussions, to give the local stakeholders the opportunity to be part of something bigger."
Naturally, making and sustaining those connections take time—conservation is a long game. "Jumping at quick solutions doesn't usually deliver long-term results. Working with communities can take more time and more effort—but it gets us closer to the goal," says Gasparrini.
"You can't rush it," says Skinner. "Relationships move 'at the speed of trust.'"
Quotes featured in this story are pulled from a variety of WWF and partner resources.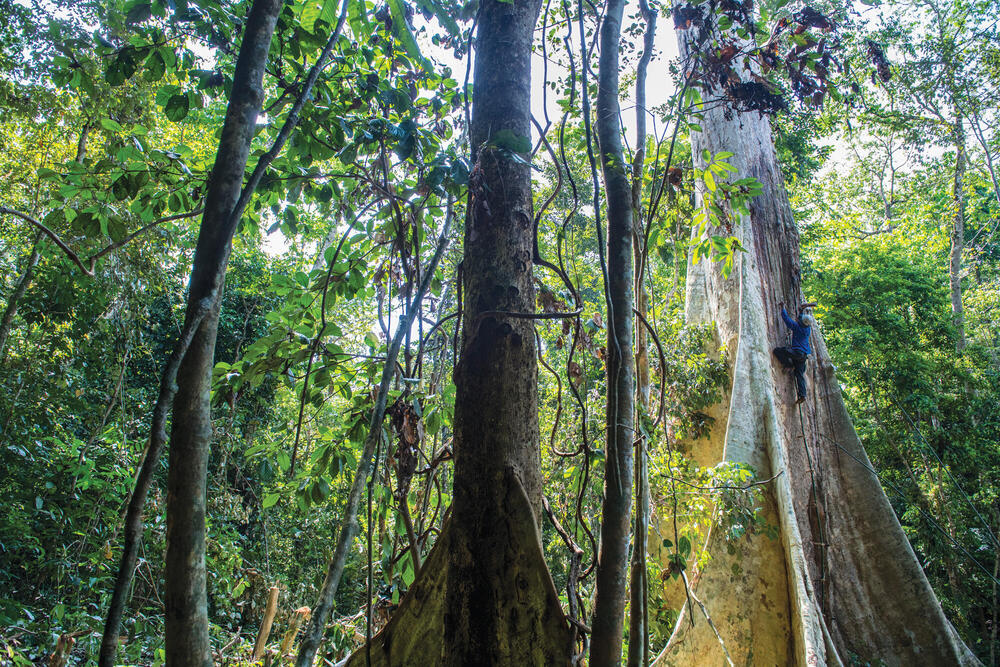 Explore More
About

World Wildlife magazine provides an inspiring, in-depth look at the connections between animals, people and our planet. Published quarterly by WWF, the magazine helps make you a part of our efforts to solve some of the most pressing issues facing the natural world.