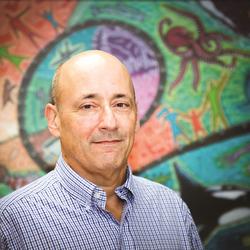 Brad Ack | WWF-US
Brad Ack leads the WWF-US Oceans program, overseeing a talented team that works on accelerating the movement to sustainable fishing and protecting resilient marine ecosystems around the world. In Washington state, he served two governors as executive director of the Puget Sound Action Team, leading a broad public-private partnership to clean up the sound. He also worked six years for the Marine Stewardship Council as regional director for the Americas and as director of strategic initiatives and external affairs globally. He started his career at WWF, working on protected areas and community-based conservation in Latin America for five years, and also spent 10 years on the Colorado Plateau in the US Southwest working on ecoregional sustainability. Ack holds an MS in international development from Georgetown University.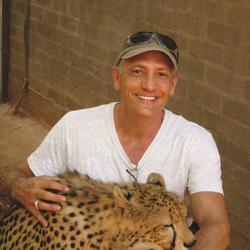 Ken Anthony | Australian Institute of Marine Sciences
Dr. Ken Anthony is an ecologist with a passion for coral reefs. He started his career as an engineer, but quit when he first donned a dive mask in Hawaii in 1986. He now calls the Great Barrier Reef home. Anthony's call in life is to understand how we can sustain coral reefs in the face of climate change, ocean acidification, and pressures from pollution and overfishing. Using tools from decision science and business strategy, he works with reef conservationists, environmental managers, and policy-makers to find solutions that work. Such solutions are actions that protect coral reef biodiversity while maintaining ecosystem services that support economies, industries, and the livelihoods of millions of people.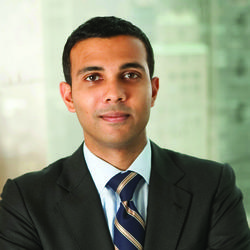 Nikhil da Victoria Lobo | Swiss Re
Nikhil da Victoria Lobo is a senior vice president and head of Global Partnerships Americas for Swiss Re. He leads the company's dialogue with governments, development banks, and nongovernmental organizations in the Americas. His team works on customized solutions to help the public sector manage and transfer their risk to the (re)insurance and capital markets. Global Partnerships has successfully helped public sector clients address such complex risks as natural catastrophes, agriculture production, infrastructure financing, and longevity risk. Prior to his current role, da Victoria Lobo was an underwriter for Swiss Re's corporate insurance business, focusing on the Latin America Fortune 500 companies. He joined Swiss Re in 2001. He holds a degree in finance from the Wharton School of the University of Pennsylvania.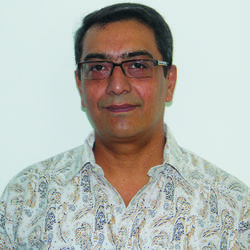 Anurag Danda | WWF-India
Dr. Anurag Danda is the lead on adaptation to climate change for WWF-India. He earned his PhD in sustainable development at the University of Twente, where his thesis was Surviving in the Sundarbans: Threats and responses. He joined WWF-India in 2005, and over the years has worked on projects including rural electrification; building institutions around basic facilities for drinking water; disaster response; perfecting camera trapping for tiger enumeration; and climate-smart agriculture. When he went to work in the Sundarbans, his years of experience told him time was running out for the people and wildlife there due to sea level rise and increasingly intense storms. In 2010-11, Danda led a team of scholars in developing a vision for the Sundarbans, and he is still pursuing that vision with governments and multilateral agencies.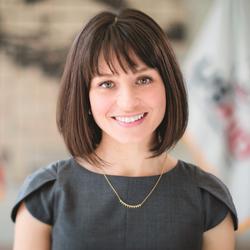 Jenny Frankel-Reed | USAID
Jenny Frankel-Reed is a senior climate change specialist with USAID's Climate Change Office. She leads USAID's Adaptation Team and coordinates the SERVIR program, a joint initiative with NASA to help developing countries access satellite data. She has provided technical support to programs in 20 countries and regions. Frankel-Reed's career has focused on the vulnerability and adaptation dimensions of climate change, including vulnerability assessment, adaptation project design and planning, and climate finance. Prior to joining USAID in 2010, she served as technical advisor for an adaptation program focused on rural development in India with GIZ; as an adaptation advisor with the UN Development Program; and as a climate change consultant to the Global Environment Facility Secretariat. She holds a master's degree from the Yale School of Forestry and Environmental Studies.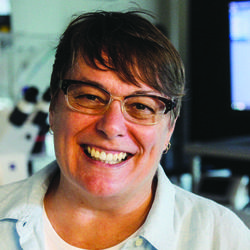 Ruth D. Gates | Hawaii Institute of Marine Biology
Dr. Ruth D. Gates is the director of the Hawaii Institute of Marine Biology at the University of Hawaii and president of the International Society for Reef Studies. She is globally recognized for her creative work on corals and for advancing strategies to sustain reefs into the future. She and her group focus on defining biological traits that underpin differences in the sensitivity of corals to thermal stress, ocean acidification, and pollutants. Leveraging advances in this basic research area, Gates and her colleague Madeleine van Oppen won the 2012 Paul G Allen Ocean Challenge with their idea to assist the evolution of corals and develop capacity to stabilize reefs in the face of climate change. Gates is a passionate advocate for coral reefs.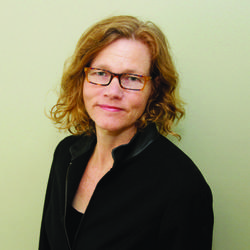 Amy Luers | White House Office of Science and Technology Policy
Dr. Amy Luers is assistant director for climate resilience and information at the White House Office of Science and Technology Policy. She is on leave from Skoll Global Threats Fund (SGTF), where she is director of climate. Prior to moving to SGTF, Luers was senior environment program manager at Google and also led the climate program at the Union of Concerned Scientists' California office. She started her career in Latin America, as cofounder and executive director of Agua Para La Vida, working to enhance access to potable water. She is a member of the Council on Foreign Relations and was a 2013 PopTech/Bellagio Fellow. Luers holds a PhD in environmental science and an MA in international policy studies from Stanford University.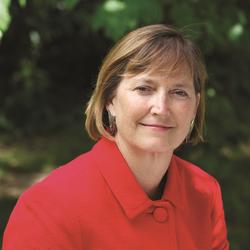 Marcia Marsh | WWF-US
Marcia Marsh, chief operating officer, oversees the execution of WWF's strategy. She leads our government affairs and policy, private sector engagement, development, and marketing and communications efforts along with our critical operating systems—including human resources, finance and IT, which support the work of more than 900 employees in the US and abroad. Marsh joined WWF in 2004 as the senior vice president for operations and led the design and implementation of key business processes. She has since served as the organization's lead change manager, helping to align people, processes, and technology with an ambitious strategy to bring conservation to scale. In addition, Marsh leads the CARE/WWF Alliance, an innovative partnership that is creating new models of addressing poverty alleviation, food security, and conservation in one holistic approach.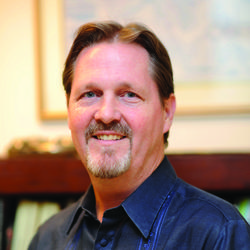 David S. McCauley | WWF-US
Dr. David McCauley is senior vice president for policy and government affairs at WWF-US, responsible for WWF's work on public policy, the finance sector, and addressing climate change. Immediately prior to joining WWF in 2013, he was heading climate change programs at the Asian Development Bank, where he served for 9 years as a senior environment and climate policy expert. He has also worked for Harvard Institute for International Development, the Ford Foundation, the East-West Center, USAID, and International Resources Group. Having received his PhD in resource economics from the University of Hawaii, he has worked for more than 25 years, primarily in the Asia-Pacific region, developing and testing innovative solutions to environment and development challenges, including deforestation, marine and freshwater resources management, and valuation of ecosystem services.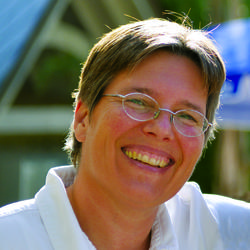 Susanne Moser | Susanne Moser Research & Consulting
Susi Moser, director of Susanne Moser Research & Consulting in Santa Cruz, California, is a leading social scientist working on adaptation and transformation in the face of climate change. Her work on how to communicate climate change has been highly influential worldwide. Moser is co-editor of Successful Adaptation (Routledge, 2013), and of Creating a Climate for Change: Communicating Climate Change and Facilitating Social Change (Cambridge, 2006). She has contributed in leading roles to climate change assessments from the local through to the international level. She was named a fellow of the Leopold Leadership, Kavli Frontiers of Science, Donella Meadows Leadership, Google Science Communication, and Walton Sustainability Solutions Programs. Moser has also worked at the National Center for Atmospheric Research, the Heinz Center, the Union of Concerned Scientists, and Harvard University.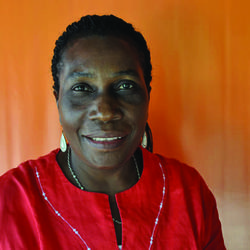 Flower Ezekiel Msuya | University of Dar es Salaam
Dr. Flower Ezekiel Msuya is a senior researcher at the Institute of Marine Sciences of the University of Dar es Salaam, in Zanzibar, Tanzania. In 1995-96, she established seaweed farming in southern Tanzania. As the facilitator of the Zanzibar Seaweed Cluster Initiative, she works with seaweed farmers to bring innovation and added value to addressing the impacts of climate change. One of the pioneers of the integrated mariculture concept, she has done deep research on seaweeds as biofilters for fishpond effluent water. She and her team at the Institute were 2016 winners of the Blue Economy Challenge for adapting a new "tubular net" technology that improves seaweed production. Msuya holds a PhD in seaweed aquaculture, a master's in aquaculture, and a bachelor's in botany.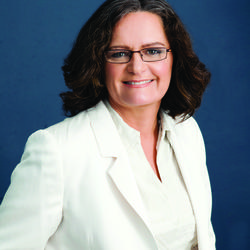 Deborah Nias | Murray Darling Wetlands Working Group
Dr. Deborah Nias has lead the pioneering work of the Murray Darling Wetlands Working Group for 15 years in the Murray Darling Basin of Australia. The group was the first NGO to manage environmental water and was awarded the Australian National Riverprize in 2007 for their innovative program of watering wetlands on private property in the Murray Irrigation District. Nias is a Churchill Fellow, a Peter Cullen Trust Fellow, director of the International River Foundation, a member of Nature Foundation South Australia's Water Advisory Committee, and a member of the Murray Darling Basin Authority's Strategic Thinkers Group. She holds a PhD in wetland ecology and believes good science with meaningful community and landholder involvement should underpin all natural resource management.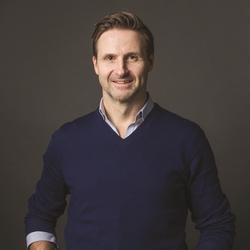 Per Olsson | Stockholm Resilience Centre
Dr. Per Olsson leads the Stockholm Resilience Centre's stream on Resilience Science for Transformation. His current research is in agency, social-ecological innovations, transformations to sustainability, and how to reverse current trends of crossing critical thresholds and tipping points in the Earth system. He has published in scientific journals including Science, PNAS, TREE, Ambio, Global Environmental Change, Ecology and Society, and the Annual Review of the Environment and Resources. Olsson is also co-leading The Rockefeller Foundation Global Fellowship Program on Social Innovation, which is designed to strengthen the capacity of leaders with a passion for change, a strong desire for action, and an interest in identifying targeted, innovative ways of tackling complex social and environmental problems at their roots.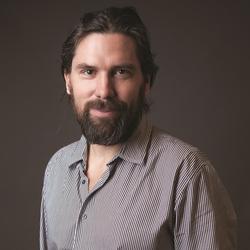 Garry Peterson | Stockholm Resilience Centre
Dr. Garry Peterson is professor in environmental sciences with emphasis on resilience and social-ecological systems at the Stockholm Resilience Centre. He leads the Centre's sustainability science doctoral program. His research combines three themes: abrupt systemic change, how ecological changes impact people, and the use of futures thinking to improve the navigation of surprising social-ecological change. He is a member of the board of the Resilience Alliance, and has worked to connect ecosystem services with policy through work on the Millennium Ecosystem Assessment and IPBES. He has also worked with land managers and decision-makers to improve ecosystem management in Canada, the US, and Sweden. He has a degree in systems design engineering from the University of Waterloo, and a PhD in zoology from the University of Florida.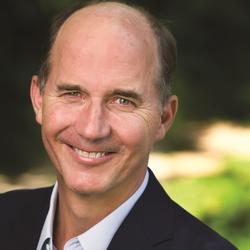 Carter Roberts | WWF-US
Carter Roberts is president and CEO of WWF-US. He has built innovative programs on sustainable production of food, financing national systems of protected areas, and helping indigenous communities manage their natural resources. He has helped bring together WWF's global strategy and some of WWF's most innovative partnerships with Apple, Google, Mars, Coca-Cola, Walmart, and Cargill. Before joining WWF-US in 2004, Roberts worked in the private sector in both information technology and marketing and led domestic and international programs for The Nature Conservancy. He serves on the boards of the Grantham Institute for Climate Change, Duke's Nicholas Institute for Environmental Policy, and the Sustainability Advisory Board for the International Finance Corporation. He holds an MBA from Harvard University and a BA from Princeton University.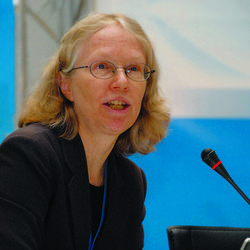 Cynthia Rosenzweig | NASA Goddard Institute for Space Studies
Dr. Cynthia Rosenzweig is a senior research scientist at the NASA Goddard Institute for Space Studies, where she heads the Climate Impacts Group. She is a professor at Barnard College and a senior research scientist at the Earth Institute at Columbia University. Rosenzweig was a coordinating lead author of the IPCC Working Group II Fourth Assessment Report. She is codirector of the Urban Climate Change Research Network and founder of AgMIP, a major international collaborative effort to assess the state of global agricultural modeling, understand climate impacts on the agricultural sector, and enhance adaptation capacity. She was named as one of "Nature's 10: Ten People Who Mattered in 2012" by the science journal Nature and is also a Guggenheim Fellowship recipient.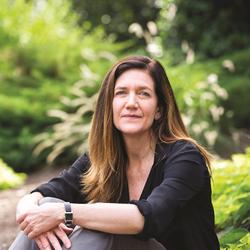 Rebecca Shaw | WWF-US
Dr. Rebecca Shaw is chief scientist at WWF-US. She works with WWF staff and partners around the world to identify the most important challenges to our mission and advance scientific solutions to those challenges. Shaw came to WWF from the Environmental Defense Fund, where she was associate vice president and senior lead scientist, heading programs that created science, policy, and market solutions to address climate change, the conservation of biodiversity and ecosystem services, and human well-being. Prior to that, she was the director of conservation and science at The Nature Conservancy. Her research focuses on climate change impacts and resilience, and she was a lead author of the 2014 IPCC Fifth Assessment Report. Shaw holds an MA in environmental policy and a PhD in energy and resources from the University of California, Berkeley.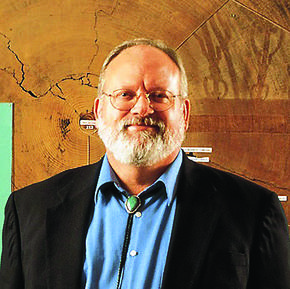 Thomas W. Swetnam | University of Arizona
Dr. Thomas Swetnam is Regents' professor emeritus at the world's premier and largest institute dedicated to all aspects of tree-ring research and education, the University of Arizona's Laboratory of Tree-Ring Research. He studies changes in climate and forest disturbances using dendrochronology. He has worked extensively on wildfire history and ecology in the ponderosa pine and giant sequoia forests of western North America and in the pine-larch forests of Siberia, Russia. His most recent work focuses on the long-term history of human interactions with forests, wildfire, and climate. In addition to his research on environmental history, Swetnam works to apply historical insights to the conservation and management of natural resources and to promote effective science communication with land managers and the public.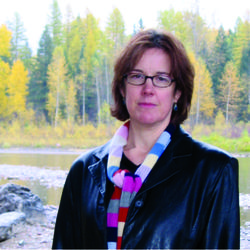 Leigh Welling | US National Park Service
Dr. Leigh Welling is the regional chief scientist for the US National Park Service Alaska Region and senior advisor on climate change to the NPS Office of International Affairs. She cochairs the World Commission on Protected Areas Climate Change Specialist Group. From 2010 to 2015, Welling was the service's first chief for climate change response, leading a service-wide program that supports park decision-making under a changing climate. Prior to joining the NPS in 2002, Welling held research faculty positions at the University of North Dakota, where she was director of the Northern Great Plains Regional Earth Science Applications Center, and at the University of Nevada-Las Vegas, where she focused on techniques to enhance the participation of women and minorities in science. She is also an oceanographer.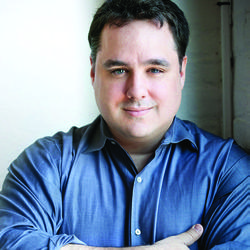 Andrew Zolli | Author and Innovator
Andrew Zolli works at the intersection of global innovation, foresight, social change, and resilience. A central focus of his work has been on how to harness the power of networks for collaborative discovery, innovation, and change. He is committed to advancing a global dialogue on resilience, looking at how to help people and systems persist, recover, and thrive amid disruption. From 2003 to 2014, Zolli was the primary creative behind PopTech, a renowned innovation and social change network. He helped incubate the I2 Institute and serves as an advisor to PlanetLabs, DataKind, and the Garrison Institute. Since the 2012 publication of his book Resilience: Why Things Bounce Back, he has focused on bringing together coalitions of practitioners and leaders from resilience-related fields.