Overview
Once common throughout Africa and Asia, elephant numbers were severely depleted during the 20th century, largely due to the massive ivory trade. While some populations are now stable and growing, poaching, conflict and habitat destruction continue to threaten the species.
Weight

4-6 tons

Length

18-24 ft.
The largest land mammal on earth, the African elephant weighs up to eight tons. The elephant is distinguished by its massive body, large ears and a long trunk, which has many uses ranging from using it as a hand to pick up objects, as a horn to trumpet warnings, an arm raised in greeting to a hose for drinking water or bathing.
Asian elephants differ in several ways from their African relatives. They are much smaller in size and their ears are straight at the bottom, unlike the large fan-shape ears of the African species. Only some Asian male elephants have tusks. All African elephants, including females, have tusks. Elephants are either left or right-tusked and the one they use more is usually smaller because of wear and tear. The Asian elephant has four toes on the hind foot and five on the forefoot, while the African elephant has three on the hind foot and five on the forefoot.
Led by a matriarch, elephants are organized into complex social structures of females and calves, while male elephants tend to live in isolation. A single calf is born to a female once every 4-5 years and after a gestation period of 22 months—the longest of any mammal. These calves stay with their mothers for years and are also cared for by other females in the group.
The two species of elephants—African and Asian—need extensive land to survive. Roaming in herds and consuming hundreds of pounds of plant matter in a single day, both species of elephant require extensive amounts of food, water and space. As a result, these large mammals place great demands on the environment and often come into conflict with people in competition for resources.
New draft ivory regulations will significantly curtail the sale of commercial ivory in the United States and help stop wildlife crime worldwide. President Obama announced the long-awaited regulations—along with the formation of an ambitious new United States Wildlife Trafficking Alliance —on his first official trip to Kenya.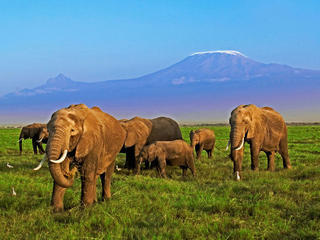 The Elephant Family
Why They Matter
Elephants help maintain forest and savanna ecosystems for other species, and are integrally tied to rich biodiversity.

Elephants directly influence forest composition and density, and can alter the broader landscape. In tropical forests, elephants create clearings and gaps in the canopy that encourage tree regeneration. In the savannas, they reduce bush cover to create an environment favorable to a mix of browsing and grazing animals.

The seeds of many plant species are dependent on passing through an elephant's digestive tract before they can germinate. It is calculated that at least a third of tree species in central African forests rely on elephants in this way for distribution of seeds.
Threats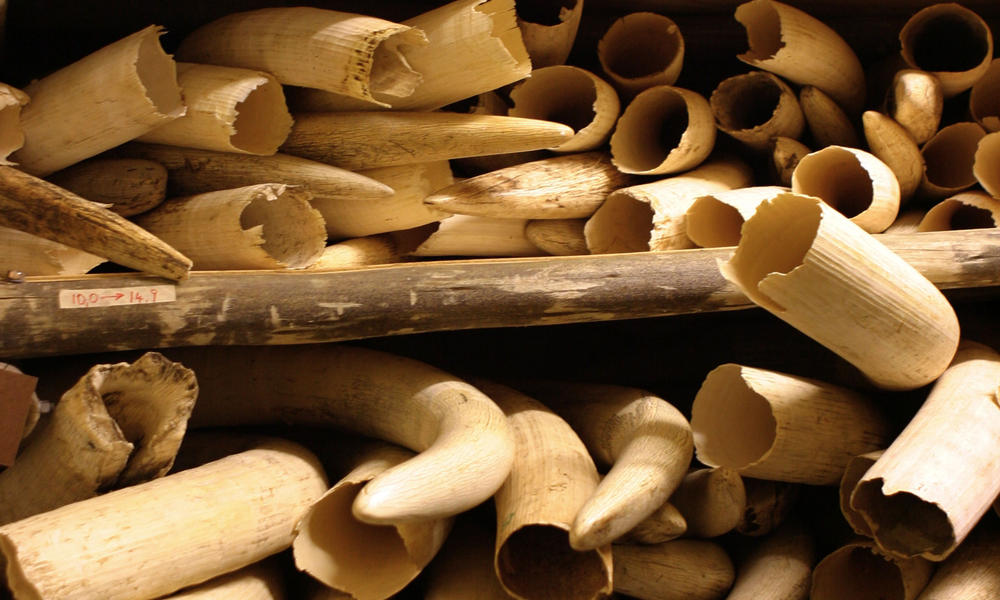 The greatest threats facing elephants today are poaching, conflict with humans, and habitat loss and degradation. Elephants across Africa and Asia are being poached for their ivory at increasing levels.
Habitat Loss
Elephants are also losing their habitats—and ancient migratory routes—due to expanding human settlements, plantation development and the construction of infrastructure such as roads, canals and pipelines. As a result, the level of human-elephant conflict rises as elephants are forced to try access resources.
In 1989, the Convention on International Trade in Endangered Species of Wild Fauna and Flora (CITES) banned the international trade in ivory. However, there are still some thriving but unregulated domestic ivory markets in a number of countries, which fuel an illegal international trade. Poaching to meet growing demand from affluent Asian countries is driving up the rate of poaching. In some countries, political unrest contributes to elephant poaching.