Stories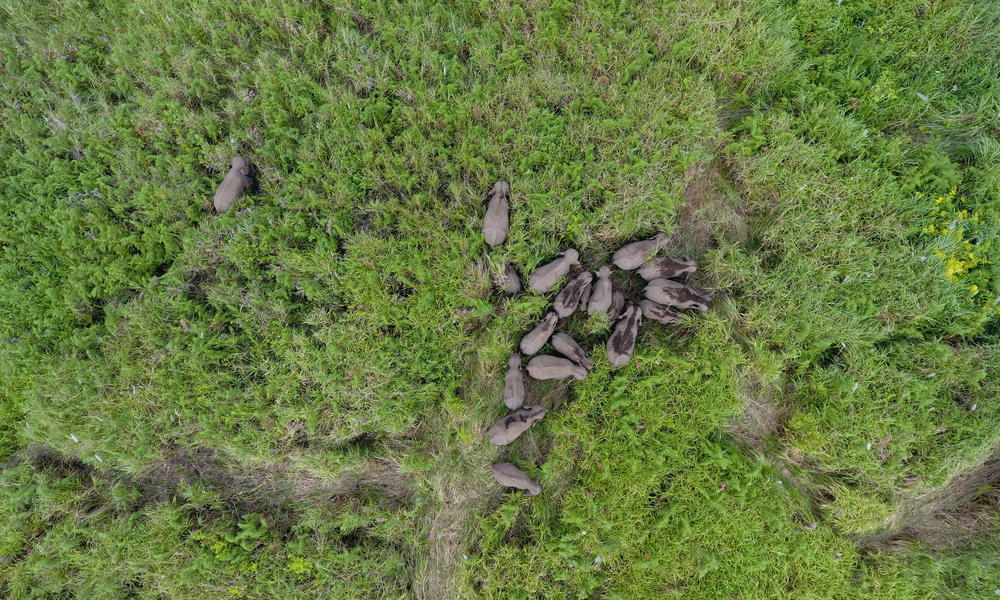 Human-wildlife conflict, which involves many species of wildlife across the globe, is a nuanced and complex issue. Sustainable management of these conflicts and a more significant move towards coexistence can only be achieved by combining a comprehensive suite of measures with efforts to address the drivers or root causes of such conflicts and the associated social dynamics.

December 17, 2020

WWF is helping to support Australia's first large-scale collaborative camera trap project.

December 15, 2020

Dr. Parikshit Kakati, WWF India's wildlife veterinary specialist, plays a key role during the flood season in Assam, India, as part of a team that rescues and treats injured wild animals.

December 10, 2020

As 2020 comes to a close, we're taking a look at some of the biggest conservation wins we've achieved together during this challenging year.

We Are Still In led the United States in climate action by maintaining international leadership and increasing domestic ambition.

December 02, 2020

The U.S. Army Corps of Engineers has denied a permit for developers to build the controversial Pebble Mine in Alaska, marking an important moment in the decade's long effort to protect Bristol Bay.

November 17, 2020

Empowering farmers with green practices builds livelihoods while strengthening biodiversity.

November 12, 2020

Harmful fisheries subsidies fuel harmful fishing practices. Rather than subsidizing fishing activities that hurt the ocean, communities, and the economy, governments have an opportunity to reroute funding toward efforts that bring benefits to marine health and human well-being.


November 10, 2020

Tackling the climate crisis will be one of the biggest challenges of our time, and nature itself can contribute to the fight.

November 05, 2020

WWF-Australia is implementing innovative projects to restore habitat and wildlife populations devastated by the 2019/2020 bushfires. As part of their Regenerate Australia plan, they are using specialized drones to disperse eucalyptus seeds across affected lands to help regrow the landscape and rebuild wildlife populations.

November 03, 2020

On a hilltop in southeast Brazil, 4,500 feet above the surrounding landscape, is a coffee plantation that has been operating in the same family for more than 150 years—five generations. Owner Ellen Fontana is restoring additional forest habitat on her property, connecting the span of natural forest on her land to another forest fragment on a neighboring property.

October 30, 2020

The Tribe will create the largest native-owned and managed bison herd in North America. These 135 bison are the first of as many as 1,500 animals setting foot on 28,000 acres of native grassland.

October 27, 2020

Thirty Hills is the last large block of intact, lowland forest still standing in central Sumatra. After five years of successful forest conservation, we celebrate five major wins within this critically important landscape.

October 22, 2020

Although they comprise less than 5% of the world population, Indigenous peoples protect 80% of the Earth's biodiversity. Recognizing their land rights should be placed at the center of conservation.

October 20, 2020

Ghost fishing gear includes any abandoned, lost, or otherwise discarded fishing gear. It is the deadliest form of marine plastic debris and often goes unseen. Learn more about how you can help stop this silent killer and protect the health of our ocean its inhabitants.

October 15, 2020

Critically endangered Malayan tiger cubs spotted in the wild give hope that the species could be on the road to recovery.

WWF Magazine: Winter 2020

Tawau, the east malaysian district where Christina Ak Lang grew up, is a tropical paradise.

WWF Magazine: Winter 2020

As seasonal waters ebb and flow, the movements of elephants and other wildlife follow.

WWF Magazine: Winter 2020

Pilot projects implemented in Zimbabwe work to address the impact of climate change and reduce pressure on natural ecosystems, benefiting the people and land alike.

WWF Magazine: Winter 2020

Keeping water flowing for people and wildlife in the Kavango-Zambezi Transfrontier Conservation Area will take action at every level. Here's what WWF is doing for it.

October 13, 2020

WWF initiated a study examining the parasites and bacteria found in fresh rhino dung samples to help detect diseases that may lead to rhino deaths.

WWF Magazine: Winter 2020

This year, in celebration of the 50th anniversary of Earth Day, eco-enthusiasts around the world found a new way to express their love for the planet.

WWF Magazine: Winter 2020

Launched in December 2019 by Google and a host of conservation partners, Wildlife Insights offers a simple upload system, cloud-based storage, and AI tagging and analysis.

WWF Magazine: Winter 2020

Thriving secondhand marketplaces—online and in person—have made it easier for us to upcycle the clothes we don't wear, giving discarded items new life.