Stories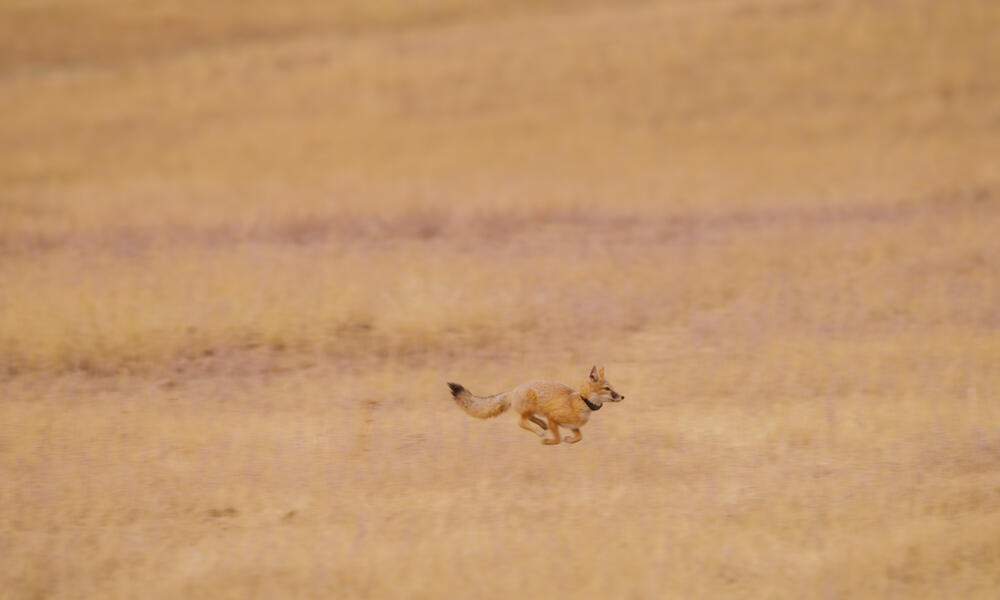 Twenty-seven swift foxes were brought to the area from Wyoming in September, marking the beginning of a five-year reintroduction program led by the Assiniboine (Nakoda) and Gros Ventre (Aaniiih) Tribes of Fort Belknap.
April 01, 2020

Right now, reducing waste is ever more important and we can all look at how to do that in our own kitchens.

As the world is facing a global health crisis, the foundations of our food system are also called into question, along with the interactions between people and the natural resources we all depend on.

March 31, 2020

Tiger King, Netflix's new docu-series, is roaring with popularity, but behind the drama, there is a frightful truth: captive tigers in the United States are a significant conservation issue and could impact tigers in the wild.

March 30, 2020

In a significant step forward for nature and communities that depend on the mighty Mekong River, the Cambodian government has abandoned plans to build the Sambor hydropower dam and has put a 10-year moratorium on any new dams on the Mekong mainstem.

In Guatemala, thousands of people call the Teculutan and Pasabien watersheds home. Under the cover of iconic cloud forests, rivers flow down from the mountainous region called the Sierra de Las Minas; providing fresh water for nature and these communities, for drinking, hygiene and sanitation, agriculture, as well as for business operations and so much more.

March 19, 2020

As we all adjust to this ever-evolving situation, we hope it's comforting to know you are not dealing with this alone. Here are a few activities to help you learn about and explore our natural world from home.

It's one of the most common questions we receive—and a good one. The answer comes down to a single word: intention.

March 13, 2020

The latest survey assessing the population of monarch butterflies that winter in Mexico indicates a population decrease of 53% since the previous season. In the 2019-2020 wintering season, the area of forest occupied by monarch butterflies was 7 acres, down from 15 acres in the 2018 - 2019 season.

In Nepal, citizen scientists are working with biologists from WWF to help protect tigers, rhinos, elephants, and other wildlife found in Bardia National Park.

March 09, 2020

Every year, WWF activists head to Capitol Hill to meet with their representatives about pertinent conservation issues as part of Lobby Day. We spoke with three participants from around the country to learn why they're attending Lobby Day and what issues are most important to them.

March 06, 2020

In Tanzania, many urban and rural areas still function under traditional customs that put women at a social and economic disadvantage. Fortunately, those discriminatory traditions, norms, and stereotypes are being challenged. Sijali Kipuli from Somanga Village in Tanzania shows us how a social system in savings and credits can economically liberate the poorest people and empower women.

March 05, 2020

At about 6,900 meters below the ocean surface, a team of scientists discovered a new species. One of four specimens of the crustacean had been polluted with plastic before it had even become known to science.

March 04, 2020

At the close of 2019, Congress reached final agreement on year-long legislation to fund the U.S. government, including some big wins for wildlife. The bill included significant increases for programs that help to conserve global wildlife populations and habitat and to combat wildlife trafficking.

March 04, 2020

WWF's lead on socially inclusive conservation, Althea Skinner is one of WWF's core experts on the intersection between conservation and human rights.

March 03, 2020

In honor of World Wildlife Day, we celebrate some hopeful conservation stories to remind us actions make a difference and there's still time to preserve our natural world if we all do our part.



February 24, 2020

We can and must rethink our approach to development—what it looks like, what it's delivering, and how it's meeting our needs—to ensure that it's more useful for people and less harmful to wildlife.

Once virtually extinct in Russia, the Persian leopard is showing signs of a comeback in the region. Restoring a population takes time so each sighting of a leopard in the wild stirs excitement.

February 20, 2020

Human health and the health of our environment are inextricably linked. Our collective resilience, well-being, nutrition, and ability to avert disease is fully connected to the food we eat, the water we drink, the air we breathe, and the ways we interact with nature.

February 11, 2020

In a first-of-its-kind study, the Global Futures Report calculates the economic cost of nature's decline across 140 countries using a new economic and environmental modeling technique to assess what the macroeconomic impact would be if the world didn't act now to protect the planet. The United States will see the losses of annual Gross Domestic Product (GDP) totaling $83 billion taken from its economy each year by 2050 if the world doesn't act urgently to address the global environmental crisis.

An estimated 1 million pangolins were trafficked in the last ten years, though this number may be conservative given the volume of recent pangolin scale seizures. Learn what WWF and partners are doing to stop the extinction of this elusive mammal.

In Bolivia's Chiquitano Dry Forest region, flames impacted 5.4 million acres of forest. Thanks to WWF supporters, our on-the-ground partners were able to help the community begin to recover.

The Northern Great Plains is one of the world's last great, remaining grasslands. Across its 183 million acres, nearly 132 million remain intact. Among those acres that are still intact, approximately 70% is privately owned, and often by ranching families.