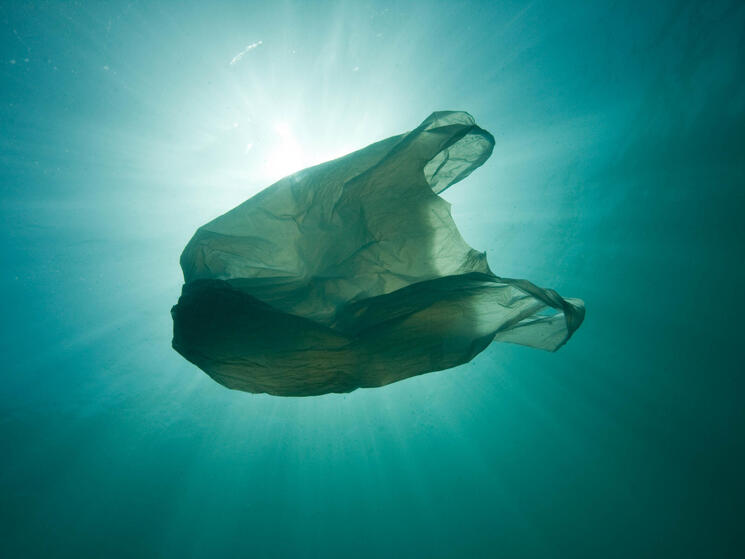 Date

: 14 May 2019

Author

: Sheila Bonini, Senior Vice President, Private Sector Engagement
Last summer in an op-ed in the Seattle Times, I called for a plastics revolution. As a society, we were on the brink of rethinking how to tackle our plastic waste crisis, but there wasn't a clear path on how to get there. Since then, city governments, companies – both big and small – and other stakeholders have made public commitments, from bans on plastic straws and bags to large-scale pledges to reduce, re-source, recycle, and more.
While ambitious commitments are the jumping off point for any successful venture, we know that no single individual, organization, company, or government can tackle the root causes of plastic waste on their own. When it comes to the private sector, commitments move companies in the right direction, but to actually fulfill those commitments, companies need a roadmap for navigating the broken plastics system, a collaborative environment that fosters innovation and aggressive goal-setting, and the right tools to make their bold visions a reality.
That's why World Wildlife Fund launched ReSource: Plastic, an activation hub designed to close the "how" gap for companies that are ready to move from aspiration to meaningful and measurable action. We're inspired by the efforts of our Principal Members, including Keurig Dr Pepper, McDonald's, Procter & Gamble, Starbucks, Tetra Pak and The Coca-Cola Company, and the work of our Thought Partners Ellen MacArthur Foundation and ocean Conservancy. When leading companies and NGOs unite around comprehensive solutions to the plastics problem – by reducing their own plastic pollution footprint, shifting to bio-sourced and recycled materials, influencing public policy, and shaping consumer behavior – real change happens.
When we first started to think how WWF could help stop the flow of plastic waste into our oceans and other critical ecosystems, we examined our decades-long work with influential corporate partners. We quickly recognized the critical role that private sector collaboration could play in achieving our mission of No Plastic in Nature by 2030. In designing ReSource, we took a three-pronged approach to working with companies:
Prioritize strategies that will yield the greatest impact.
Implement those strategies and utilize an innovative methodology to measure progress.
Collaborate with other companies and key stakeholders to drive new solutions and investments.
We also knew we couldn't do this alone. Our Thought Partners, the Ellen MacArthur Foundation and the Ocean Conservancy, are already at the forefront of engaging businesses on this issue. Under our leadership, and with their strategic input and guidance, ReSource will be strongly rooted in science and focus exclusively on keeping plastic in the supply loop and out of the environment.
A year into the plastics revolution, I'm thrilled with how far we've come, but there's more work to do. We challenge you to go beyond your commitments and join us. Together, we can show what a future with no plastic in nature actually looks like—a world where oceans, wildlife, communities, and businesses thrive.
Learn more at www.resource-plastic.com.