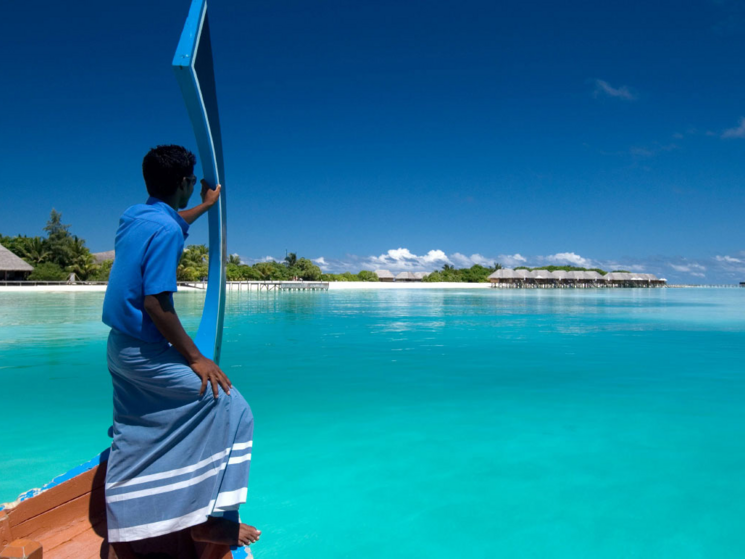 Date

: 22 March 2017

Author

: Maxime Verstraete, VP Corporate Responsibility, Hilton Worldwide
The travel and tourism sector in which Hilton operates is one the world's largest employers, supporting 1 in 10 jobs around the world. We are also a sector that depends heavily on water – a resource that is all too often taken for granted – and one that, by 2030, will be facing a 40 percent shortfall in what is needed to meet global demand. That is why we are partnering with World Wildlife Fund (WWF) to launch a new, long-term water stewardship strategy that will help us tackle the global water challenge.
Water is the lifeline that flows through a hotel, supplying its swimming pools, guest room showers and baths, greening the landscaping, and facilitating all of the cooking and cleaning that happens in the kitchens. In previous years, Hilton has worked hard to reduce the amount of water we consume within our hotel operations – with nearly 17 percent reduction in 7 years. Now we are ready to take our water stewardship to the next level by looking across the entire value chain that supports the hotel ecosystem, from our business partnerships, to the communities in which we operate and the watersheds in which they are based.
Through our collaboration with WWF, we're evaluating our entire value chain to identify areas that are exposed to high water risk, as well as the communities that are increasingly exposed to water stress. Working with our partner businesses, vendors and suppliers, we will take steps to reduce water usage and enhance and protect clean water resources in the areas surrounding our hotels, and we will share best practices across our industry.
To ensure we make progress, we track, monitor and evaluate performance through our innovative measurement platform, LightStay. Using this tool, which is a brand standard for all 4,900 Hilton hotels, we are able to understand how our hotels are managing and improving water use over time. This in turn will allow us to develop and enhance the system, through incorporation of more detailed water risk information, to drive greater water awareness and ensuring our hotels have the information they need to make thoughtful decisions in daily operations.
Today, we are also joining the global dialogue on water stewardship by signing onto the United Nation's CEO Water Mandate, joining business leaders in advancing water stewardship across the globe.
Learn more about how you can join Hilton in becoming a better water steward by listening to our friend, Steve.