Behind the Scenes with Katherine Devine, Director, Business Case Development, Markets Institute
In our Behind the Scenes series we speak to WWF staff to learn more about their work and what makes them tick. For today's post, we caught up with Katherine Devine, Director of Business Case Development for WWF's Markets Institute.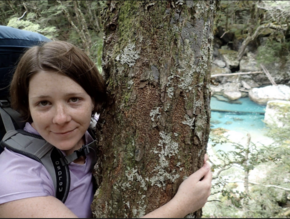 Describe your role at WWF and what your typical day looks like.
My role focuses on making the business case for sustainable food production, demonstrating that sustainability can have positive business impact ranging from increased profitability to reduced risks. I focus on analysis, strategic framing to influence stakeholders, and writing digestible thought pieces to drive action on sustainable practices more quickly at scale. The best part of my job is constantly learning from internal and external experts with whom I collaborate on topics ranging from deforestation- and conversion-free production, food loss and waste, aquaculture, and more.
What are you currently reading or watching on TV?
I recently finished both Our Flag Means Death and Abbott Elementary, two phenomenal shows that had me laughing constantly but with great messages about learning to accept yourself. I don't have the space to do them justice here, but you won't be sorry for checking them out. In terms of books, I loved N.K. Jemisin's Broken Earth trilogy. It is an amazing blend of science fiction and fantasy with geology-based magic, that looks at themes of survival, systemic oppression, and power, and the world building draws you in right away.
What brings you joy outside of work?
My child was born in January 2020, right before the pandemic hit. It has been a challenging time, but I consider myself incredibly fortunate to experience joy through them on a daily basis as I watch them explore the world. They love getting their hands dirty and helping me in the garden, and I treasure sharing that experience with them. I'm also a big fan of small moments for adding joy to our lives – the smell of a book, fancy cheese, and my dog's enthusiastic greeting when I open the door.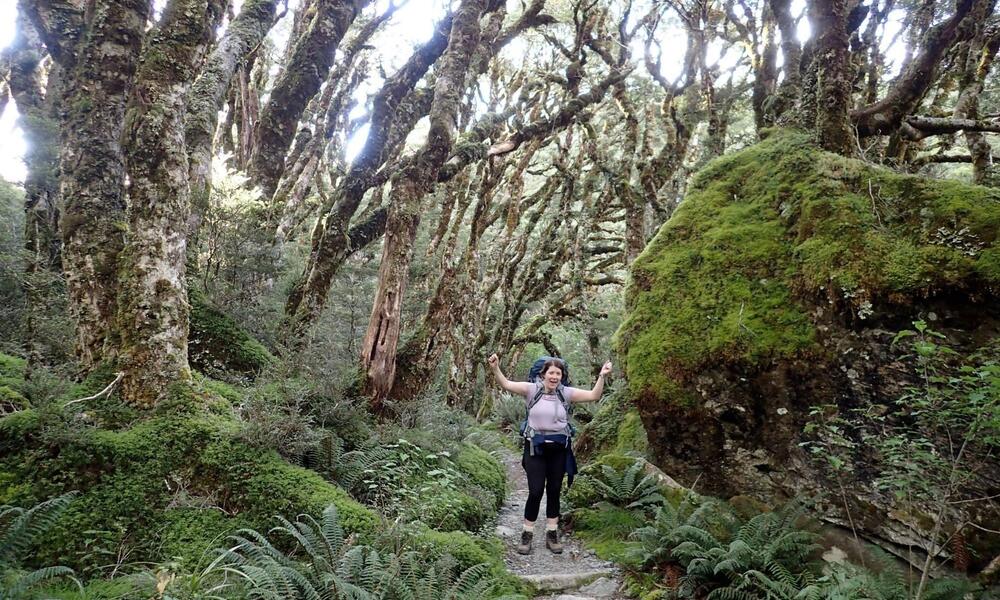 Describe your favorite moment in nature.
My husband and I were fortunate enough to travel to New Zealand several years ago. We experienced a variety of ecosystems during our visit, from beaches to a glacier to forests, but the part that sticks out the most was our time on the Routeburn Track, a 33km hike that took us through alpine mountains, valleys, flats, waterfalls, and more. New Zealand has an incredible, well-maintained National Park system, so the trail was pristine, and the number of hikers is limited so there were huge portions of our days where we didn't see another person until we reached the huts at night. The water on the trail, fed from alpine snow melt, was pure enough to drink directly from streams and no water has ever tasted as sweet.
What advice would you give a young professional who is interested in sustainability?
Be curious and adaptable. Sustainability is no longer a niche profession; it is finally becoming embedded in operations across companies. That means young professionals have a lot more opportunities to get involved across a wider variety of roles. Also, never undervalue the power of the informational interview to learn about a variety of organizations and roles. I encourage young professionals to reach out and ask for 30 minutes of people's time through alumni associations, networking, and even cold outreach. I found that most people respond and are happy to pay it forward to those willing to ask.
What does the future of sustainable business look like to you?
The enormity of climate change is such that sustainability is a moving target, a journey rather than an end goal. Businesses need to continue to adapt and form part of the solution to mitigating climate change given their contributions to climate impacts, potential for influence, and because business buying power and operational spending drive change. A more sustainable future also involves strong social practices that include eliminating slavery and trafficking from supply chains, fair wages, and diversity, equity, and inclusion. I would be remiss not to mention that climate change's impacts have and will continue to affect the most vulnerable, disproportionately impacting Black and brown communities in particular. Companies will need to not only acknowledge this reality, but actively work to engage those most affected by their operations to incorporate environmental justice into their practices.