Celebrating Women in Sustainability: Jenny McColloch
A Q&A with Jenny McColloch, Chief Sustainability Officer, McDonald's Corporation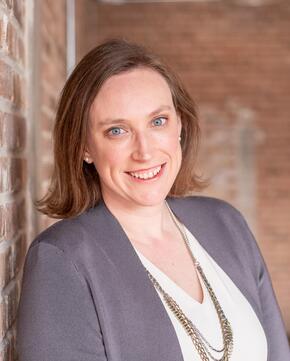 What does your role at McDonald's entail and what goals are you working to achieve?
Every day at McDonald's, we serve almost 1% of the world's population across nearly 40,000 restaurants worldwide. This means working with a vast and diverse network of suppliers, farmers, franchisees and employees to fulfill our purpose to feed and foster communities.
As Chief Sustainability Officer, I lead the team that coordinates McDonald's environmental, social and community impact commitments. These commitments touch every part of the business—from our food and packaging supply chain to our restaurants, customers, and community engagements. My team also oversees human rights, employee volunteerism, corporate giving and our annual ESG reporting.
Our environmental goals include packaging and recycling commitments that are visible and important to our customers, a commitment to eliminate deforestation and other important sustainability criteria as we source key ingredients, and science-based targets to reduce greenhouse gas emissions and drive climate resiliency.
Being a brand that serves millions of families every day, we have social and community impact goals to make more balanced meals accessible through our Happy Meals. We're also working to reduce barriers to employment for 2 million young people in the coming years.
As you'd expect, to achieve these goals, we work with a range of partners both internally and externally, including a long-standing collaboration with WWF, prioritizing actions in areas where we can collectively drive impact at scale.
Why did you choose a career in sustainability?
My education and family experiences have been major influencers in my career path. In school, I studied both environmental science and economics, and business administration. I have family members in education, farming and banking, and have lived both internationally and in different parts of the U.S. I've always loved learning and spending time in nature.
A career in sustainability in the food sector has been a great fit because it connects across communities, our global food systems, the environment and, importantly, the power and innovation of the private sector to unlock impact.
We're seeing a surge of women leaders across the sustainability sector. Why is this a positive development and what do you think it signals for the future?
Ruth Bader Ginsburg said, "Women belong in all places where decisions are being made," and that applies perfectly in this space. We know that impacts from climate change disproportionately affect women and girls around the world, especially in communities of color, so it's both critically important and no surprise that we're seeing strong representation from women in climate leadership circles – whether that's the boardroom, the policy table, or the frontlines of climate advocacy. It gives me confidence and optimism for our collective futures.
Lately I've been enjoying All We Can Save, the fantastic collection of essays from women at the forefront of the climate movement, edited by Dr. Ayana Elizabeth Johnson and Dr. Katharine Wilkinson. I can't recommend this book enough! The introduction includes a great discussion on how more 'traditionally female' leadership characteristics are helping to scale positive impact for the planet.
All that said, I have the privilege to work with inspiring leaders across genders who are shaping our sustainability path, and I'm grateful for the range of perspectives across our McDonald's teams and partners.
How do you think corporate sustainability will change over the next decade and beyond?
I'm excited to see a growing focus on the intersectionality across impact areas, especially through the lens of equity, and a stronger emphasis on resiliency overall - not just from sustainability roles.
There will always be a role for sustainability practitioners given the dynamic world we live in, but momentum is also building with more traditional business functions embedding ESG – environmental, social, governance – thinking into their priorities and day-to-day practices, such as in finance, supply chain management, marketing, and design. That integrated approach is the future!
…
About Jenny
As part of McDonald's Global Impact leadership, Jenny McColloch leads the Sustainability & ESG team, which designs and manages McDonald's cross-cutting environmental, social and community impact strategies with partners within and beyond McDonald's to drive meaningful, industry-wide change. Her team also manages the environmental, social and governance (ESG) progress tracking and reporting for long-term value creation. Jenny is involved with numerous external advisory boards and mentorship for future generations of talent in this field.
…

The views expressed in this blog do not necessarily reflect those of WWF.