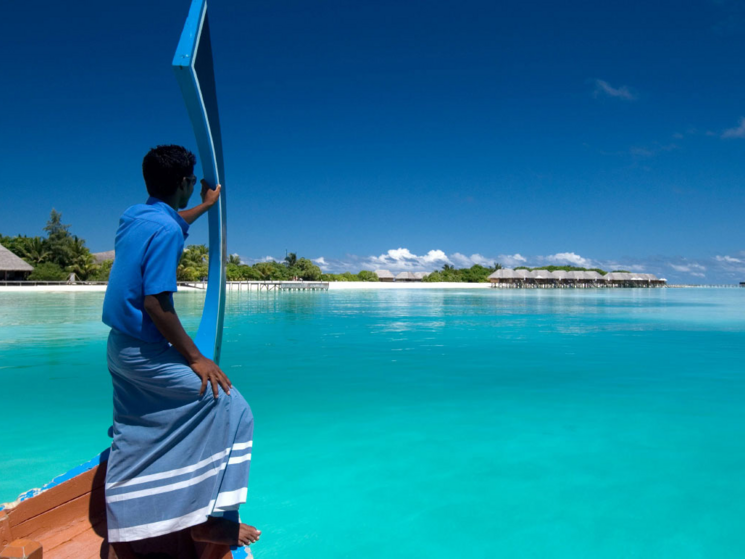 Date

: 29 August 2017

Author

: Daniella Foster, Sr. Director, Corporate Responsibility, Hilton
Just as water gives life to every person on our planet, the same is true for Hilton's 5,000+ hotels: water is vital to their operations, supply chain, and their communities. In 2008, we started a journey to reduce water consumption in our network by 10 percent over five years. We met that goal a year early and eight years later we had almost doubled it with total reductions of 18.4 percent.
Fast forward to 2017 and we are proud to have celebrated World Water Day by announcing a new commitment to a comprehensive approach to water stewardship, covering our operations, supply chain, our communities and watersheds. This week we take another step on the journey and join other global organizations and leading water advocates at Stockholm's World Water Week to share our lessons and progress.
To deliver on our new water commitment, we first had to create a baseline for our water stewardship efforts. In partnership with World Wildlife Fund's Water Risk Filter, Hilton completed its first ever global water risk assessment for all of our hotels.
This assessment identified three high water risk areas in the United States, South Africa and China. Today we launch water pilot programs focused on training and empowering our Team Members on the water risks their communities are facing. Together we will work to mitigate those concerns by engaging in local programs to make a lasting difference.
Building on our strong operational management and existing water conservation efforts, our new water stewardship pilot programs will engage strategic suppliers beyond our operational boundaries. By extending our influence we can leverage our extensive partnerships and increase our ability to positively impact watersheds.
Hilton will continue to measure every drop of water consumed through our Corporate Responsibility performance measurement platform, LightStay. This enables us to collect and track water progress across all of our hotels, and allow us to refine and improve our efforts every step of the way.
Through our partnership with World Wildlife Fund, we are updating LightStay to provide hotels with information about their local risks and collect more locally-focused water data. This information will help us set contextual corporate water targets, and allow managers to make more informed water-related decisions. With better intel, we can continue to evolve and adapt our corporate approach to yield better results in our communities.
We have already made great progress in our journey, but we are just getting started. With World Water Week now in full swing, we are energized by the dialogue among our peers and partners. We hope that - before the end of the week - we will have unlocked the potential to achieve greater scale and impact in conserving and protecting the planet's fresh water.
We believe that by helping our Team Members understand the role of water in our business and their role in its conservation, we can inspire our incredible teams on the frontlines of our hotels to be water stewardship champions, preserve our environment, and ultimately make a positive difference around the world!
###