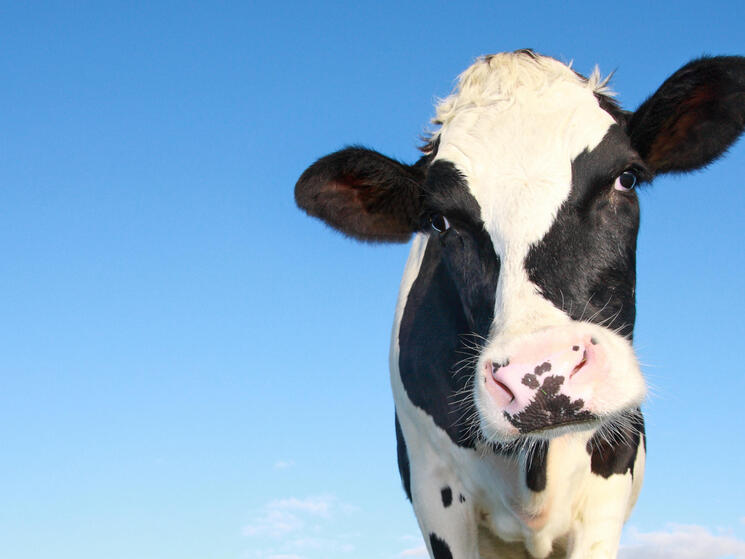 Date

: 21 January 2020

Author

: Sandra Vijn, Director of Dairy, WWF
Farmers are some of the most important stewards of our planet's natural resources, as they work in nature every day, nurturing and growing the crops and livestock that feed us all. Because they are on the frontlines, they are vital to finding solutions to some of today's pressing environmental challenges, including climate change.
As global demand for proteins like dairy increases, dairy farmers have an important role to play in restoring the balance between nature and people around the world, while also contributing to food security. Addressing the environmental and climate impacts will require a heavy lift from all US dairy industry stakeholders, from service providers, to farmers, processors, and those selling dairy-based products to consumers.
With some of the challenges facing the dairy industry today—such as record low milk prices and farms of all types and sizes going out of business— farmers need support transitioning to systems that protect and restore nature, while also significantly reducing the greenhouse gas (GHG) emissions of dairy production, and in a way that still supports their livelihood. Through best management practices, innovation, and technology, dairy farmers can sustain natural nutrient cycles, build up healthy soils, store carbon and help regulate our climate, provide habitat for pollinators and wildlife, and purify water. Here's what some of these innovative solutions look like.
Seaweed to Feed
Enteric methane from livestock is the single largest source of GHG emissions in dairy value chains; it causes approximately 30 percent of the emissions embedded in a gallon of milk. These emissions are produced by bacteria as cows digest and released as they burp. A prominent research and development topic is examining seaweed-based feed ingredients for cows that could reduce these emissions. There's much more research to be done to evaluate the sustainability, feasibility, scalability, safety, and food product quality, of seaweeds as livestock feed ingredients. However, seaweeds can help fight climate change, as they are highly efficient at absorbing CO2 from the ocean, and they can also act as a filter to help clean the water they live in. WWF is organizing a multi-stakeholder process to develop a research roadmap across the supply chain, from seaweed production to consumers of livestock products.
The Manure Challenge
Manure from dairy cows is a significant source of methane—a GHG more potent than carbon—and water pollution. But it doesn't have to be. Animals and their nutrient-rich waste have been part of agriculture for thousands of years. Manure is used as a fertilizer, providing essential nitrogen, phosphorus, and other valuable nutrients for plant growth, as well as an important source of fuel, amendment for soil, and fiber for communities around the world. To advance opportunities that reduce methane and water pollution from manure, WWF is an environmental advisor for The Manure Challenge: An expedited pathway to circular farm systems. The Challenge guides start-up manure management solution providers that capture the value from manure-based nutrients, fiber, and energy on an expedited path to market.
Crossbreeding
An innovative efficiency practice that is rapidly gaining traction among dairy producers is the crossbreeding of dairy cows with beef bulls. This results in higher calf prices for dairy farmers, better quality meat at greater volumes for the beef market, and improved conception rate of dairy cows, among other economic and environmental benefits. If more meat can be produced with the same or fewer resources—as crossbred calves require less feed to get to marketable size, the environmental impacts per pound of beef produced can be reduced, including the GHG emissions, land, feed, and water usage. You can learn more about the business case for crossbreeding here.
WWF is collaborating with stakeholders across the dairy industry to advance these kinds of innovative practices and solutions and more that will help dairy farmers on a path to significantly reduce emissions, decrease water pollution and get back in balance with nature.