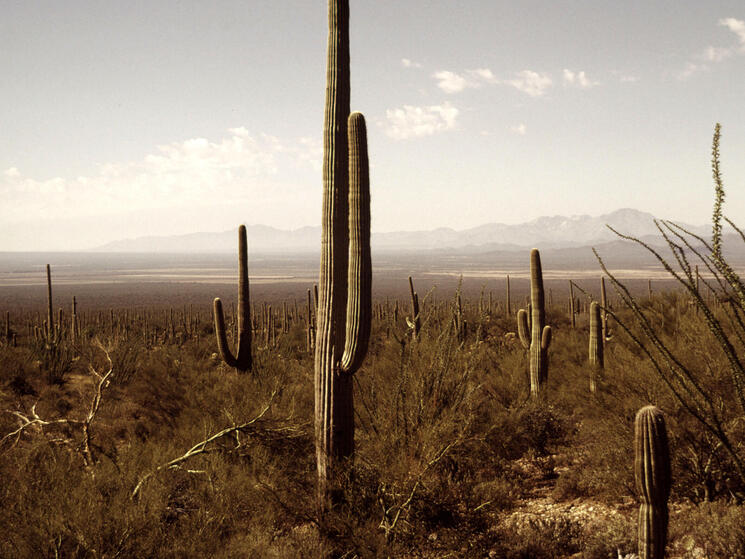 As fans from all over the world head to Arizona this weekend for football's big event, thousands of sustainability professionals won't be far behind. Greenbiz23 – an annual event for sustainability leaders – kicks off on Tuesday, February 14. Once again, WWF experts from across the organization will lead discussions, provide insights, and connect with like-minded individuals, looking to achieve sustainability solutions at a scale and speed that matters.
If you're participating in GreenBiz23, we invite you to join an event or session featuring WWF experts and of course come say "hello" during conference networking breaks. Here's where you can find us:
Wake Up to Nature: Hike with WWF
Tuesday, February 14 8:30-11:30
Join WWF on a morning hike in the Arizona desert
Unpacking Science Based Targets for Nature
Tuesday, February 14 9am-12pm MT
WWF experts include:
This workshop also includes moderators and speakers from General Mills, GreenBiz, Sandbar Solutions and Science Based Targets Network.
The Future of a Sustainable Food System: An Interactive Breakfast Panel Session
Thursday, February 16 7:50-8:50am MT
WWF experts include:
This session also includes moderators and speakers from GlobeScan, Nutrien, and US Farmers & Ranchers in Action
Understanding the Global Treaty on Plastic
Thursday, February 16 10:30-11:30am MT
WWF experts include:
This session also includes moderators and speakers from Ellen MacArthur Foundation, GreenBiz and Ocean Plastic Leadership Network
Realizing Climate Resilience in Supply Chains
Thursday, February 16 10:30-11:30am MT
WWF experts include:
This session also includes moderators and speakers from McDonald's, The Coca-Cola Company and the University of Massachusetts