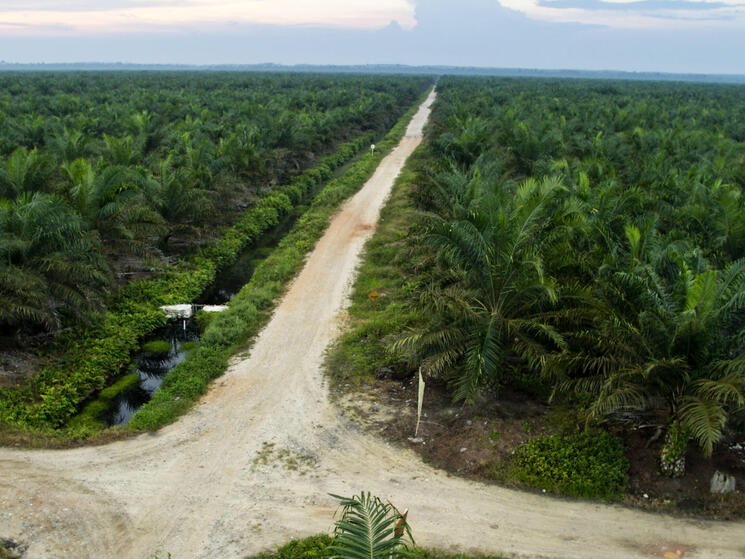 Date

: 13 December 2017

Author

: Dave McLaughlin
More with less. These three words sum up the planet's sustainable food challenge.
We must produce more food for more people with more income on less land and with less water while emitting less carbon. This imperative is especially critical in Indonesia and Malaysia, where rainforests are being slashed and burned to make room for palm oil plantations, robbing diverse wildlife of their homes and heating our planet.
Some are tempted to abandon palm oil production altogether, but the world's most popular vegetable oil is also the world's most efficient. Oil palm trees can yield several up to ten times more oil per acre than soybeans, canola, and other crops. Improving palm oil production is the key.
We can learn lessons from the work that Procter & Gamble is doing in Malaysia. There, the company, partnering with academia, NGOs and government, is engaging with its suppliers, including thousands of smallholder farmers, to help them produce palm oil without deforestation and the irreparable degradation of natural resources.
One lesson from the P&G experience: Smallholders benefit from education and technical assistance. Owing to a shortage of technical experts who can advise on proper tree care and management, farmers in Malaysia tend to be unfamiliar with common tree diseases and how to prevent or treat them, or with optimal harvest techniques. By providing technical assistance to smallholders on the ground, P&G has raised awareness and helped them better identify and control the spread of diseases such as ganoderma, a fungus that can severely affect plantations. And with guidance from P&G, smallholders were able to increase output by up to 30 percent simply by increasing the frequency of harvests from once every 15 days to once every 10 days.
Another lesson: Demand drives supply. The push for sustainable, deforestation-free palm oil starts with demand. P&G buys nearly 1 percent of the world's palm oil, and uses up to 6 percent of palm kernel oil derivatives. Even though the company procures the vast majority of its palm oil through a joint venture with Felda Global Ventures, P&G still has the power to influence other producers and suppliers, such as palm oil giants Musim Mas and Wilmar. P&G has become a very active player and voice in industry-wide discussions on issues such as priority areas for protection and smallholders.
Lesson number three: Strong governance and anti-deforestation policies are critical. While producing more palm oil per acre of land can reduce the need for more land, it nevertheless increases the value of the land, thus creating a perverse incentive to clear more of it. That's where governance comes in; regulation must protect native habitats from conversion in the face of rising productivity. A best-of-both-worlds approach enables farmers to make more money and meet rising demand on the same land footprint, while protecting against further expansion—hence P&G's collaboration with the government's Malaysian Palm Oil Board and its sustainable palm oil certification, which is being implemented.
Sustainability is a long and winding road, especially so when it comes to palm oil. It can be especially difficult when you don't know what you don't know. Indeed, P&G benefited from its work in Malaysia just by better understanding all the challenges that keep it—and others—from sourcing 100 percent physical, certified sustainable palm oil. Learning is a critical part of the journey.
By engaging stakeholders at every level—from smallholders to large traders to governments—the industry can move forward together. It will take time and a lot of hard work, but we're learning important lessons and improving along the way.
Dave McLaughlin is vice president of WWF's Markets and Food program.