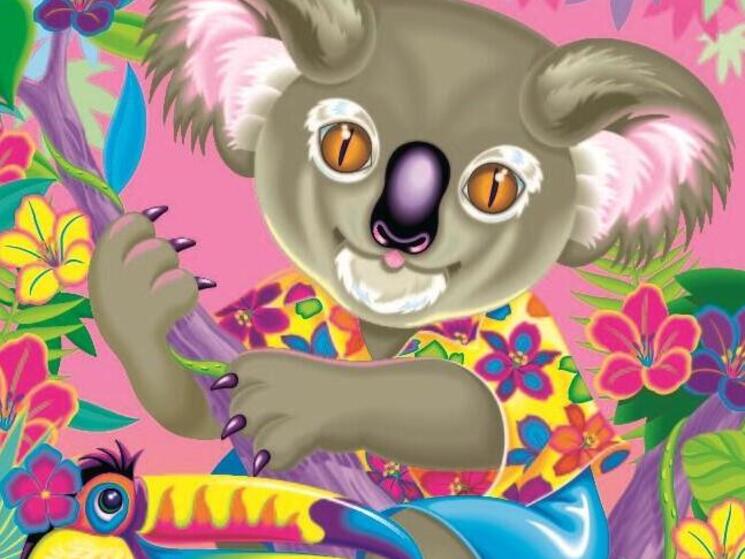 Date

: 11 March 2020

Author

: Lisa Frank
At Lisa Frank Inc, nature is one of our greatest inspirations, which shouldn't come as a surprise to anyone. We produce art filled with adorable creatures and vivid colors to celebrate animals and wildlife. There's a special feeling of joy and awe that fills you up when you think of the majestic creatures that roam our planet. That feeling is what Lisa Frank always tries to capture with our designs.
For animal lovers, including so many of the Lisa Frank fans and followers, the past several months have been incredibly tough. The wildfires in Australia were so widespread and so devastating. The terrible toll these fires have taken on people, animals, and nature, is almost too much to bear. But even in the face of something so horrible, we can't give in to feelings of hopelessness. While most of us may not be firefighters or environmental scientists, every single one of us can do something to help.
In Lisa Frank's case, that means using the power of our designs and the reach of our business to raise funds for World Wildlife Fund to help with restoration and recovery efforts in Australia. We also want to give the Lisa Frank audience, especially our youngest fans, an easy way they can contribute and help make a difference.
To support this important cause, we issued a collection called, "I heart; Koalas." It's a design in classic Lisa Frank style, full of whimsy, color, and joy. While our motivations for starting this campaign are heartbreaking, we deliberately wanted to use an image that would give our fans that same warm, fuzzy Lisa Frank feeling. Our design reminds people why they care about wildlife, sparking them to contribute to the effort out of joy, love, and hope, not out of fear or sadness.
While the reality for wildlife on our planet isn't always sunshine and rainbows, it's so important that we continue to celebrate the love we have for nature, focusing on what we can save and restore, rather than what we've lost. This attitude is shared by World Wildlife Fund, which is why we're so excited to support them through this project. We want Lisa Frank's fans to know that there's a role for everyone to help, both with the recovery effort in Australia and with conservation around the world. Any individual -- and any business, including ours -- can do their part. And together by showing how much we care about wildlife, each of our efforts can add up to something incredible.