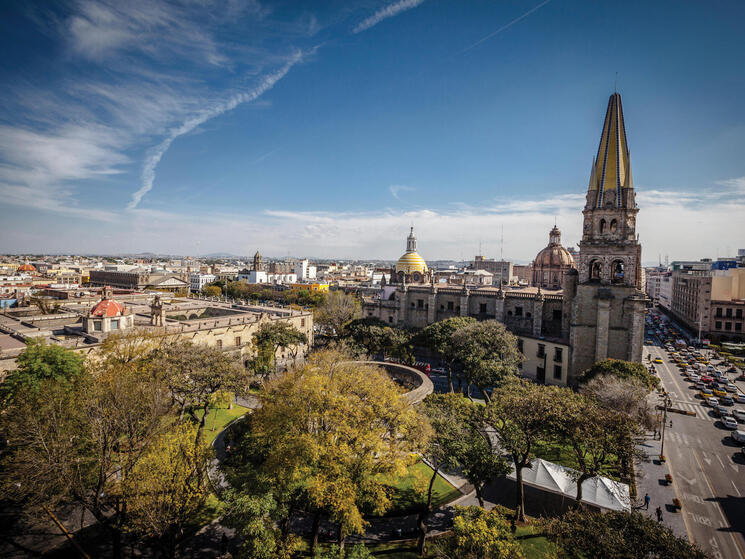 Date

: 06 May 2020

Author

: Daniel Riley, Director, International Corporate Climate Partnerships
Foro Ren mx, the first-ever renewable energy event in Mexico focusing on the role of corporate energy buyers in the renewables market was held in Mexico City on February 5, 2020. Over 200 corporate electricity buyers, renewable energy suppliers, and service providers took part in a day of lively discussions, focused on the state of market, procurement options, and regulatory outlook. During the forum, one statement resonated with all participants – the renewable energy movement, led by corporate buyers, will forge ahead.
The commercial and industrial sector consumes approximately two-thirds of the electricity delivered in Mexico. These corporate energy buyers, including US companies that have operations and supply chains in Mexico, have been concerned about President Andrés Manuel López Obrador's (known in abbreviation as AMLO) approach to the energy sector since he took office last year. However, the staunch opposition AMLO voiced during the campaign to the 2013 energy sector reforms seems to have dissipated somewhat at least with regards to the renewables market.
In fact, a year into his presidency, corporate renewable energy transactions through options enabled by the energy reform, are more active than ever. (Learn more about the Mexico Energy Reform here.) Furthermore, the most recent discussions among Ren mx members reveal that, even despite the COVID-19 outbreak and its economic aftermath, renewable electricity will continue to grow in Mexico and will likely become even more appealing for corporate buyers to save costs and hedge future uncertainty. An estimated saving of approximately 10% to 15% compared to the grid price could be essential to keep the cash flow and profit margin for companies under uncertainties.
According to the Corporate Renewable Energy Procurement in Mexico: State of the Market 2019 report, the country has seen more than 100 new renewable power plants in the past 10 years. As of 2019, there are 122 wind and solar power plants in Mexico, with a combined capacity of nearly 9,000 MW, a third of which is new capacity installed in 2019. This reflects a significant display of confidence in the Mexico market.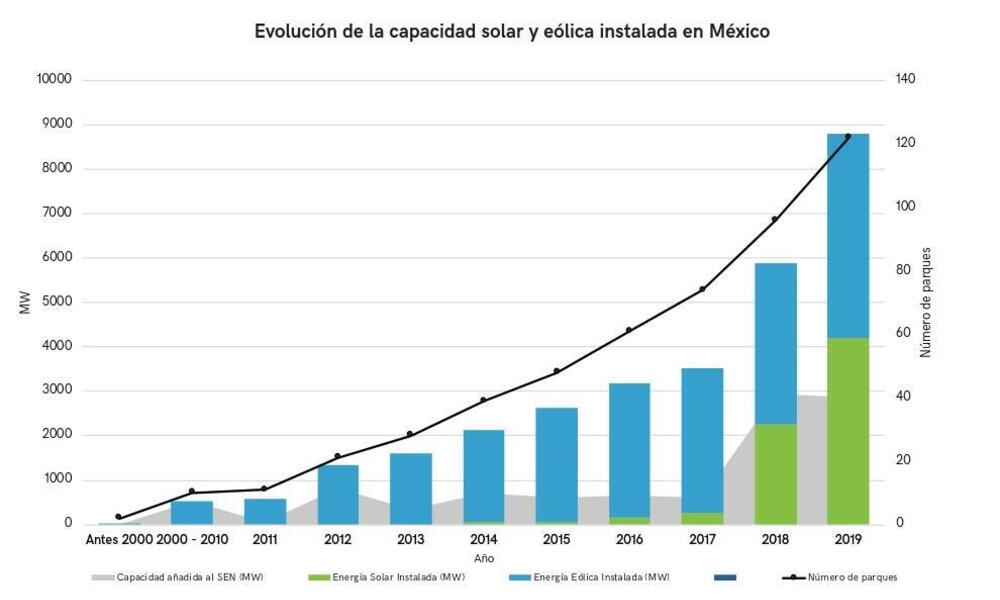 Backing the rapid increase of new renewable energy capacity is an active corporate renewables market. According to publicly announced deals gathered by Ren mx, corporate renewable energy transactions grew by nearly1.3 GW in the past three years. Sixty per cent of those deals have been completed by corporate partners who work closely with Ren mx.The market is seeing an increase inthe number of deals, the number of new buyers and in the overall scale of the deals.Bilateral renewable energy transactions continue to be active in Mexico in 2019 despite an uncertain political environment.

The demand for cleaner and cost-competitive electricity, which has been the main driver for the Mexico renewable energy market, continues to grow at an increasing rate.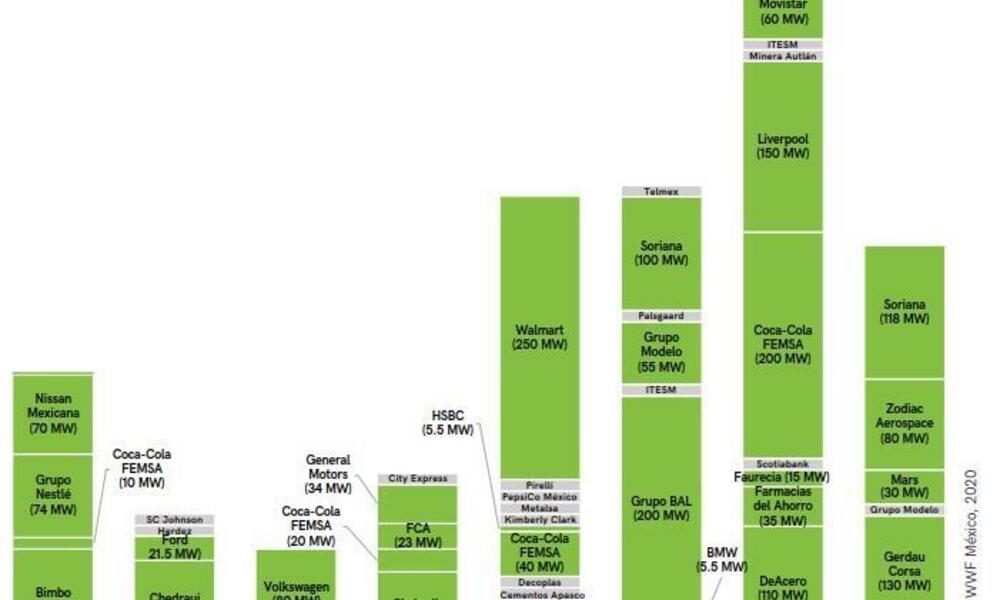 One participant from Baker McKenzie pointed out at Foro Ren mx 2020, as renewable electricity becomes increasingly cost-competitive, the political challenges, far from discouraging energy market players, are motivating them to better understand how to utilize new options created by the energy reform and adapt their strategies.

Despite uncertainty in policy and broader economic trends, corporate energy buyers in Mexico are sending a clear and strong demand signal for renewable energy. Ren mx is working with companies and suppliers to make it even easier for corporate to increase and fulfil their demand for renewables. Through the development of tools, including an 8-step online procurement strategy for corporate buyers, Ren mx guides them through the lifecycle of a renewable energy deal. Ren mx has also developed a solution catalog with information about renewable energy suppliers, service providers, and other services, and an annual state of the market report. These products equip corporate energy buyers with credible, up-to-date and practical tools to accelerate their renewable energy journey, and build their trust in Ren mx.

Building upon strong credibility and trust Ren mx has established among corporate energy buyers and other market stakeholders, Ren mx also hosts regular training and convenings for corporate buyers, renewable energy suppliers and market stakeholders to connect supply and demand and to collectively address barriers and challenges in order to drive the market forward together.

The corporate renewable energy movement will forge ahead in Mexico. We know this by the commitment of those who joined the Foro Ren mx 2020 and by the commitment of those companies who continue to demand, and complete deals for, cleaner and more affordable energy at an accelerating rate. Even in these uncertain times, the market for renewable energy is primed for investment and demonstrates a sustainable way forward for businesses in Mexico.