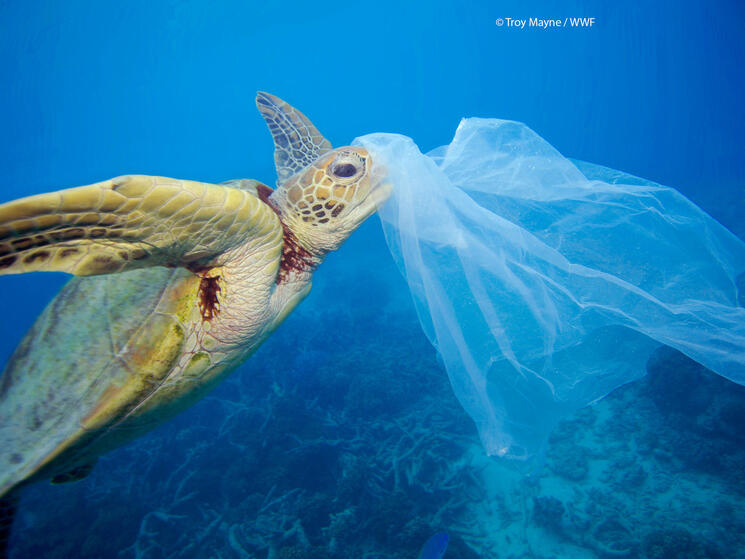 Date

: 19 February 2019

Author

: Erin Simon, Director, Sustainability R&D
Plastic is everywhere. It's in our food and water. It's in hundreds of diverse wildlife species. It's found its way to the most remote parts of the world. And in the centuries that plastic waste takes to degrade, it's polluting critical ecosystems and the species that call them home in ways that we're just starting to wrap our minds around.
One dump truck full of plastic waste enters our oceans every minute. Over the year, this accumulates to 8 million tons of plastic entering our oceans. If we continue with business as usual, the future looks dire for nature and people. It's estimated that by 2050, 99% of seabirds will have ingested plastic. The plastic waste crisis poses an urgent and rapidly growing threat to the entire world. To avert catastrophe, we have to stem the flow of plastic waste into the natural world — now.
Forget piecemeal solutions. We must rethink the entire lifecycle of plastic — how we source, design, manage, and reuse the plastic materials that communities depend upon — and engage key players at every stage along the way. The global scale and complexity of the challenge demands a multi-faceted and coordinated response that spans every region of the world and every sector of society.
The private sector has a particularly critical role to play. Businesses can foster positive change in their direct operations and across their supply chains, motivate and collaborate with other industry leaders and service providers, influence policy, engage individual consumers, and spark public dialogue — exactly the kind of ripple effect we need to achieve WWF's global vision of No Plastic in Nature by 2030.
A recent report by WWF, "No Plastic in Nature: A Practical Guide for Business Engagement," examines the scope and causes of the plastic waste crisis and offers a clear and pragmatic guide for businesses to lead the much-needed plastics revolution.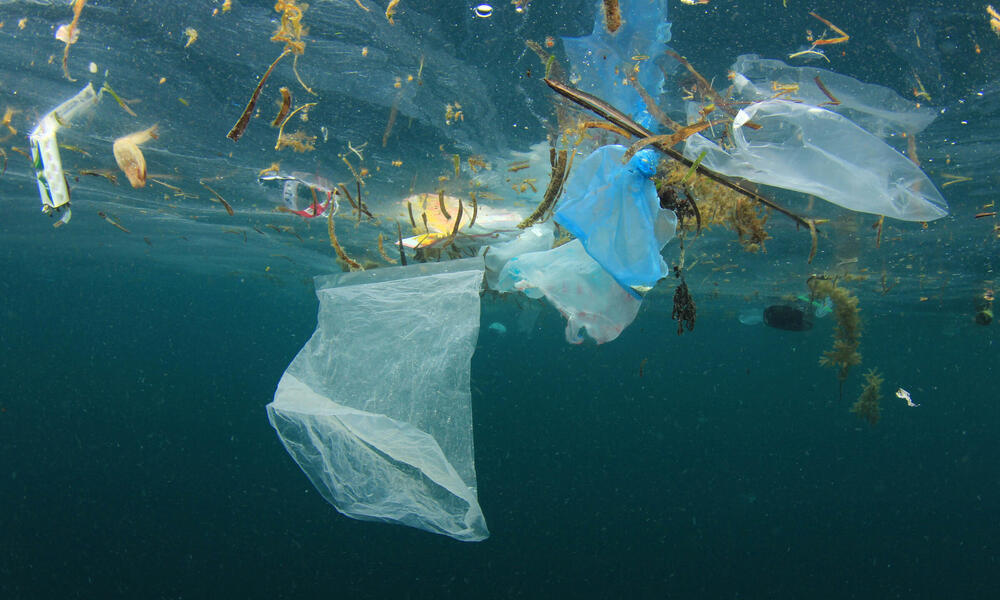 WWF brought different areas of expertise to bear in creating this report—a fitting process, given the critical role that collaboration has to play in all of our recommendations. Through an analysis of best practices, independent research, and case studies, the report synthesizes what works, and what's adaptable. Specifically, there are the four ways that companies can drive systemic change:
Embrace strategic collaboration – making purposeful design improvements will maximize impact
Shift the thinking around design, packaging, and distribution so that the later stages of plastic's life cycle are kept in mind. The result will be improved recycling and composting rates, as well as robust markets for recycled materials
Engage consumers in ways that shift behavior for the long-run
Innovate the ways we currently collect, recycle and compost waste
The plastic waste crisis represents a shared challenge for nature, communities, and business. The end goal of No Plastic in Nature is within the world's reach, and now we have a roadmap to get us there. We call upon businesses to help lead the way.