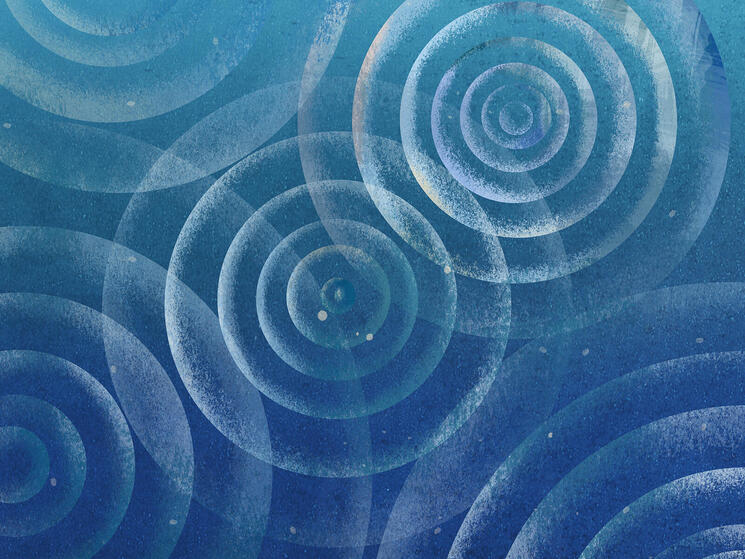 One year ago, Ceres and World Wildlife Fund (WWF) announced the conclusion of the first phase of the AgWater Challenge. Inspired by the "Feeding Ourselves Thirsty" analysis, the Challenge brought together companies in the food and beverage industry to reduce water risks in their supply chains and their impacts on local watersheds.
Representing over $123 billion in annual net revenue, these seven companies – Diageo, General Mills, Hain Celestial Group, Hormel Foods, Kellogg Company, PepsiCo and DanoneWave (formerly WhiteWave Foods) – leveraged the Challenge to review their programs and policies and share their experiences with each other. In total, they developed 18 new commitments to reduce water impacts associated with agricultural commodities along their supply chains.
But it didn't stop there.
As discussed on the SIWI Sofa at World Water Week in August, we spent the last year continuing to work with the AgWater stewards to better understand the challenges and opportunities they experienced along the way.
One takeaway was clear: all AgWater participants realized the need to view water holistically. They agreed that water must be a fundamental integrated piece of a rich sustainability portfolio. And an integrated approach – one that includes not only water but also carbon, soil and social benefits – is more successful over the long-term and creates a much stronger business case with farmers and senior management.
AgWater participants PepsiCo and Diageo offered specific insights on lessons learned for companies starting out on their water stewardship journeys:
LESSON 1: Taking a Holistic Approach to Water Risk
PepsiCo, the global food and beverage company, understands the importance of taking a holistic perspective of water-related risk within its supply chain. When developing their global water strategy agenda, they looked across direct and indirect water use. Their detailed, comprehensive assessment process gave them an understanding of where they faced high water risk and a targeted view of local watersheds. The result was the realization that, in addition to quantitative targets on water use efficiency, wastewater quality, WASH, and watershed replenishment, the heart of the water strategy needed to be a goal to advocate for strong water governance in local watersheds. This goal is the centerpiece of PepsiCo's program and the launching point for much of what the company seeks to accomplish on water stewardship.
LESSON 2: Large Scale Assessment Requires Flexible Approach
PepsiCo anchors its agricultural agenda behind the Sustainable Farming Initiative (SFI), a program to assess and support positive economic, social and environmental outcomes on farms where it directly sources agricultural products. Securing a quantitative assessment around the impact of their work when deploying across thousands of farmers proved challenging. To address this issue, they rely upon a combination of two approaches – a qualitative assessment and a theory of change impact assessment. The theory of change assessment will allow PepsiCo to systematically understand the impact of their efforts where opportunities to create positive change exist.
LESSON 3: Building the Business Case Is a Key to Success
Diageo's water strategy includes a focus on their agricultural supply chain in water stressed markets. One of Diageo's most important AgWater successes to date was achieving a better understanding of, and convening a coalition around, the value of providing access to clean water and sanitation in its agricultural growing areas in Africa.
LESSON 4: Relationships Come First
Earlier this year, Diageo launched a pilot project in Tanzania to develop a series of modules to help smallholder farmers manage water more effectively. The project was a collaborative effort with Water Witness International and German agency GIZ. It resulted from an Alliance for Water Stewardship assessment of a brewery supply chain there. Diageo confirmed that although smallholder farmers had clear water risks to deal with, they couldn't approach them with an agenda focused solely around water.
To secure water in the face of growing demand, we need more companies to take meaningful actions like these. While the most recent "Feeding Ourselves Thirsty" report confirmed there has been progress — an average improvement of 10 percent in how companies score — since monitoring began in 2015, there's still a long way to go. Through collaborative efforts like the AgWater Challenge, we can address corporate supply chain water risk for the benefit of people, planet and profits.