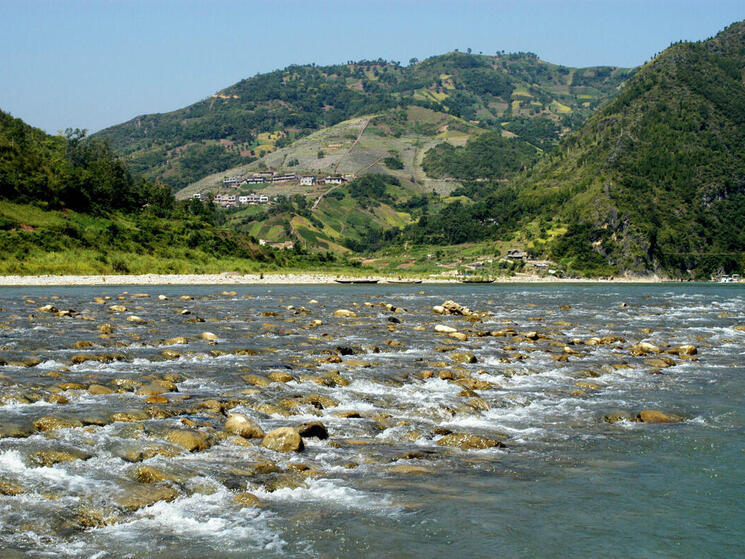 Date

: 14 September 2020

Author

: Ulrike Sapiro, Senior Director, Global Water Stewardship and Sustainable Agriculture for The Coca-Cola Company
Water is integral to our lives – an essential resource that ties us to our planet. It feeds into every aspect of nature, giving life to animals, humans and shaping our world as we know it. At the heart of our freshwater resources are ecosystems that store, treat and transport water, housing the largest variety of wildlife on our planet.
Yet, instead of protecting the unique value of freshwater, we seem take it for granted. According to this year's WWF Living Planet report, 70% of the world's natural wetlands have been lost since 1900. Indicating the deteriorating state of these critical ecosystems, freshwater wildlife populations have declined by 84% on average since 1970. Almost one in three freshwater species are threatened with extinction. The climate crisis and its impacts – many of which we are seeing unfold right before our eyes – exacerbate these sad trends.
As a company directly dependent on freshwater, we know it is our responsibility to lead by example to protect local water resources and promote responsible water use to help ensure access to clean water for communities and nature. We also know that we can do so much more when we work together. The Coca-Cola Company and WWF have been working for more than a decade to implement projects that replenish water sources, build climate resilience, restore ecosystems and protect biodiversity.
One such example is our partnership with WWF on the Yangtze River in China, which is a critical lifeline for businesses, transport, agriculture and millions of livelihoods. It is also rich with diverse wildlife, and home to the Yangtze finless porpoise – now critically endangered. Together with the Hunan provincial government, we partnered to improve the health of the Liuyang River (a tributary of the Yangtze near Jinjing), the Xiang River, and Dongting Lake. We worked to anchor and scale the positive impacts through engagement, advocacy and data sharing with policy-makers, stakeholders and communities. And we are currently working on the first Living Yangtze Index to continue tracking the health of the river basin for future generations.
"The 2020 Living Planet Report shows an 84% decrease in freshwater species populations since 1970—a clear sign that our lakes, rivers, and wetlands are in trouble. The food and beverage sector has a unique opportunity to help solve this crisis, and partners like The Coca-Cola Company are leading the way."

Bridgette McAdoo
Vice President, Corporate Strategy & Engagement, Freshwater & Food
In addition to protecting local water sources, we also worked to connect with our supply chain, especially for agricultural ingredients – as introducing sustainable farming practices improves water management and can help increase biodiversity in local wetlands. In 2013, Coca-Cola and WWF began working with the Jinjing Tea Company in Hunan Province to introduce sustainable farming practices on more than 11,000 acres of tea gardens.
Outside of China, the watersheds program in Guatemala works to combat water stress and improve climate resilience of communities and businesses through integrated watershed management. The Coca-Cola Foundation also supports other examples of large-scale water programs, such as the Living Danube partnership in Europe, which has restored nearly 6,000 hectares of wetlands across six countries; or Project Catalyst to protect the Great Barrier Reef in Australia, which engaged more than 130 sugarcane farmers to innovate sustainable farming techniques and improve water quality.
We know that we can't – and we won't – stop here. By increasing biodiversity through conservation activities and sustainable agriculture programs, we can help protect this critical resource – and ensure future generations are able to enjoy the rich, diverse planet we know and love.


The views expressed in this post do not necessarily reflect those of WWF.