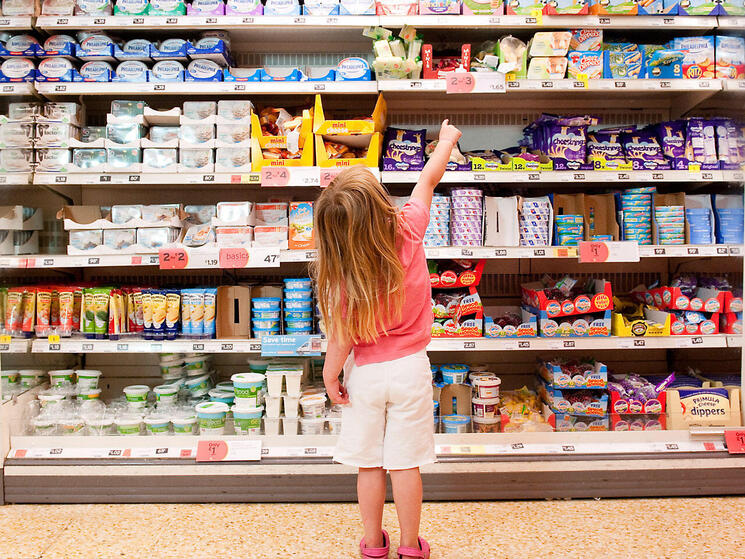 Date

: 17 December 2020

Author

: Katherine Devine, Director of Business Case Development, WWF
Due to supply chain disruptions as a result of COVID-19, many brands are reducing the diversity of product offerings via stock keeping units, or SKUs. General Mills' corporate communications manager explained to CNN, "If you think about our Progresso Soup portfolio, we have nearly 90 [varieties], and within those we likely have several varieties of Chicken Noodle. Right now, our consumers and our retailers likely don't need the flavor variations so we're minimizing the variety we are making." In 2020, consumers anxiously filling their pantries led to stockouts, and it became challenging for brands to forecast available supply of complex product lines. While this reduction in diverse product offerings may mean fewer choices for consumers in the store or online, it can actually be a good thing. The more SKUs a company offers, the harder it is to respond to disruptions. In addition to preventing issues with day-to-day business operations, streamlining SKUs can enable companies to reorient their strategies to meet environmental goals, as well as save them money.

Deforestation and conversion result in devastating loss of biodiversity, as well as contribute to climate change by releasing greenhouse gases. At the same time, companies' complex supply chains can be difficult to untangle to ensure they are not contributing to these environmental challenges. This has led hundreds of companies to make commitments to reduce environmental impacts and take deforestation and conversion out of their supply chains over the past few decades. However, most have struggled to make significant progress toward those goals. Such progress was complicated further by COVID-19. For companies with diverse brand portfolios and labyrinthine supply chains, reducing the number of SKUs can mean having fewer ingredients to trace back to their source. This can allow organizations to focus on ensuring their core product line supply chains have measures in place to mitigate environmental and social impacts such as deforestation, enabling companies to streamline their progress towards meeting these commitments.
As deforestation has increased during COVID-19, these commitments are more important than ever. Since having fewer SKUs results in lower inventory management risks, lower single product management cost factors, better ability to negotiate a more competitive price due to higher volume purchasing, and fewer small batch sales to customers, companies can use these savings to invest in the traceability required to make progress on their environmental commitments at a time when simplicity is needed. In pre-COVID times, this process could take years. More recently companies' hands have been forced, but these disruptions can be leveraged to tackle thorny sustainability challenges and truly consider how to embed sustainability into core business practices.
In addition, fewer SKUs results in more efficient packaging requirements. Given supply chain disruptions, as well as social distancing required for the workforce (which can lead to longer manufacturing time to appropriately space employees in a facility), reduced packaging needs have enabled brands to focus on ensuring that core products are well stocked. Brands that have made commitments toward reducing plastic waste can leverage this opportunity as well. By having fewer product packaging configurations for which to reduce or reformulate to limit plastic waste, companies can focus their resources and solutions on core products and be better poised to apply innovative designs or methods to reduce plastic in future growth.
Reducing the number of SKUs can be beneficial in seafood purchasing as well. In 2015, WWF worked with Grand Hyatt Singapore to develop a seafood sustainability plan. This plan served as an important factor in the hotel's decision to reduce its procurement from over 600 seafood items to fewer than 100. This reduction benefited the hotel's ability to have closer relationships with suppliers, and allowed for a focus on products with sustainability certifications.
While the impacts of COVID-19 have devastated many parts of the food industry, streamlining SKUs represents an opportunity to use this time to build a more resilient and transparent food system. Many have said that the pandemic supply chain disruptions of 2020 are a rehearsal for what will come because of climate change. Now is the time for companies to assertively address the lessons learned. Companies can take advantage of this challenging situation to home in on meeting environmental commitments by putting in place traceability and transparency mechanisms that help advance responsible supply chains. Then as they add or reintroduce products moving forward, they can do so in a more sustainable and responsible way. By tackling product sourcing and putting in place measures to enable more robust ingredient tracing, companies will be better positioned to smooth the extremes of supply chain shocks in the future.