Behind the Scenes with: Kori Goldberg, Plastic Waste Specialist, Private Sector Engagement
In our Behind the Scenes series we speak to WWF staff to learn more about their work and what makes them tick. For today's post, we sat down with Kori Goldberg, a Plastic Waste Specialist on WWF's Private Sector Engagement.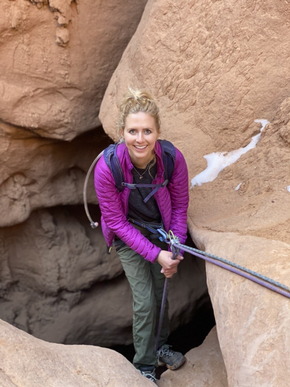 Describe your role for WWF.
I am a member of WWF's Plastic Waste + Business team, which works with the private sector to influence decisions around products and packaging. Our team's expertise in conservation and material science guides our efforts toward impactful activities that help reduce our demand for the planet's natural resources and move towards a more circular economy.
I co-lead our Bioplastic Feedstock Alliance, a WWF-led multistakeholder forum that provides thought leadership on the responsible sourcing of bioplastics, and the role of bioplastic in circular systems. I also work closely on collaborations in the reuse space with World Economic Forum and United Nations Environment Progamme. Currently, we are building a Reuse Portal – a one-stop shop that serves to scale up reuse solutions and provide the reuse community with a place to learn and connect. Thirdly, I spend much of my time developing WWF position papers, which are global positions on technical topics in the plastic space. I've led our positions on bioplastic, plastic crediting and neutrality, and chemical recycling, and I am currently drafting a position on reuse.
What does a typical day look like in your role?
A typical day involves any combination of research, writing, and stakeholder engagement. Since much of my work revolves around the development of thought leadership content, I spend a lot of time reviewing published literature, diving into new analyses from leading researchers, and working to synthesize the latest science with WWF's vision for No Plastic in Nature.

Is there a project that you are especially excited about? What is it?
I am excited about our recent publication of the Bioplastic Feedstock Alliance Methodology for the Assessment of Bioplastic Feedstocks. Don't let the long title dismay you! This work is critical to our vision for responsible bioplastics. The Methodology serves as a way for purchasers (and producers) to understand the sustainability risks and tradeoffs of biobased plastic feedstocks (think: corn, sugarcane, seaweed) in different regions. The method explores impacts across 13 indicators such as GHG emissions, ecosystem services, food security, and labor rights. Through this project, I was able to engage with experts across and outside of WWF on a wide range of agricultural sourcing issues.
What brings you joy outside of work?
Outside of work, I find joy in outdoor sports, which combine my love for the natural world and my drive for adventure. I am never happier than when I'm exploring outside. Climbing, paddling, and skiing are some of my favorite ways to explore. I feel very fortunate to live in the beautiful state of Utah where I have access to protected natural places.
Describe your favorite place in nature. Be as descriptive as you'd like.
My favorite place in nature is Ten Thousand Islands National Wildlife Refuge, just North of Everglades National Park. Ten Thousand Islands is part of the largest mangrove forest in North America and consists of a maze of marsh habitat, uninhabited white sand beaches, dense mangrove trees, and open ocean. During college, I led week-long sea kayaking trips here and found such joy in seeing others experience this beautiful place too. I have memories of dolphins playing alongside our boats (and the occasional shark), the twinkling green eyes of wolf spiders at night, like emeralds decorating the grasses, and the sparkling bioluminescence that lit up our boats and paddles as we quietly kayaked before sunrise. It is one of the wildest and most beautiful places I've had the chance to explore.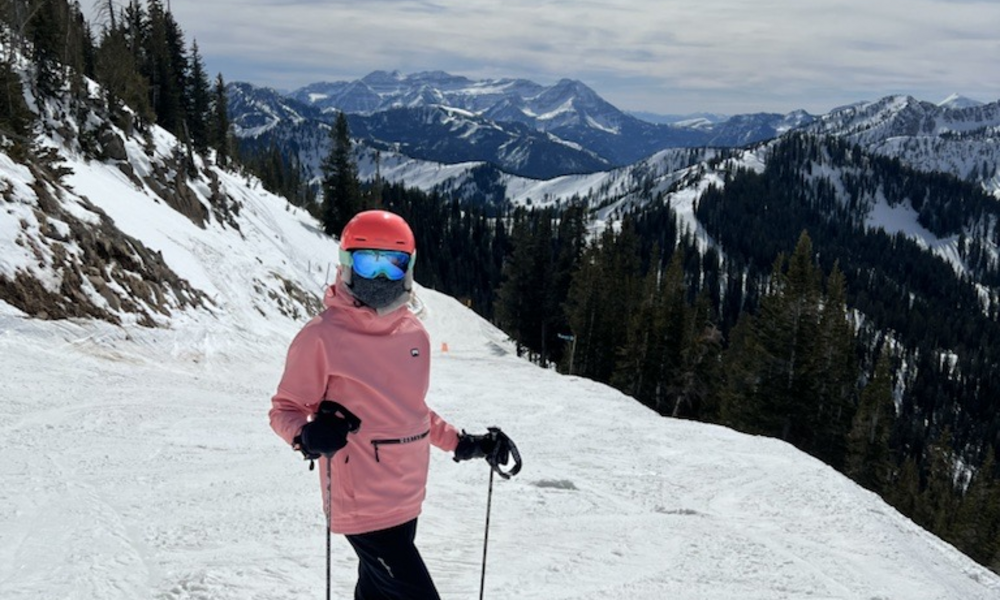 What's your favorite quote and why does it resonate with you?
Lately, I've been reflecting on a mantra I heard recently: Do less, better. This has stuck with me the past few weeks because I, like most of us, feel constantly pulled between different priorities, both in my professional and personal lives. This phrase reminds me to come back to the present moment and make hard decisions around priorities. At the end of the day, my success at WWF should be measured by my conservation impact. I continue to ask myself what work and what projects have the highest potential to translate into measurable impact, and then I take my next steps from there.