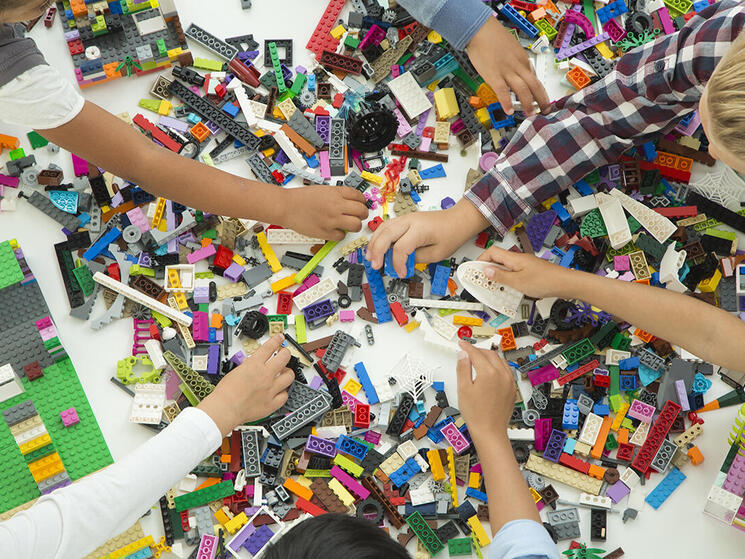 Building a Brighter Future: The LEGO Group and the Bioplastic Feedstock Alliance journey towards a future built with sustainable materials
The LEGO Group joined the Bioplastic Feedstock Alliance (BFA) in 2016 as a part of the LEGO Group's continued work towards achieving their stated 2030 goal of using sustainable materials for all packaging and core products. The BFA aims at guiding the selection of bio-based sources to encourage the development of responsibly sourced bioplastics, a sustainable choice for the future. As the company prepares to break ground on the Sustainable Materials Centre, the LEGO Group's decision to join the BFA is not only representative of the company's commitment to progress but is also exciting for World Wildlife Fund (WWF) as it works towards achieving its mission of transforming markets to reduce the impact of commodity production and consumption.
The complex reality of creating a sustainable bio-economy necessitates collective action towards solutions.
"Making the change to bio-based sources is a multi-step journey. It's not a one-step process, nor an easy one at that, because ready-made solutions just don't exist. Solutions need to start from scratch. But despite this challenge, the LEGO Group has made a bold commitment to join and engage with the BFA to find those solutions," said Erin Simon, deputy director of packaging and material science at World Wildlife Fund. "Challenges up ahead are to be expected, especially considering that we're asking the LEGO Group to meet a higher bar when it comes to bioplastics sourcing, something that WWF is excited to be a part of."
The BFA will support the LEGO Group as they work to reduce the environmental footprint of their operations and products, in an effort to leave a positive impact on the planet our children will inherit. For further information on the Bioplastic Feedstock Alliance, please visit: http://bioplasticfeedstockalliance.org/.
The LEGO Group and the Bioplastic Feedstock Alliance: Forging a new commitment to sustainability
WWF has been a leading advocate for responsible materials development and management. This belief very much aligns with the LEGO Group's perspective on sustainability. With the support of the LEGO Group and others member companies, BFA is driving positive progress in the field of sustainable materials. No common definition exists for what constitutes a sustainable material. The 'sustainability' of a material is influenced by a variety of aspects including its chemical composition, the source, its use, its end-of-life management, and its impact on the environment. WWF will continue to help convene the BFA, now including the LEGO Group, to guide progress towards addressing these aspects of sustainable material selection and use, so as to meet objectives.
"We are excited to take on the huge challenge of replacing the materials of more than 3,600 different LEGO® elements with sustainable alternatives – without compromising on quality nor safety. We join the Bioplastic Feedstock Alliance to help guide our selection of feedstocks for bio-based plastics in order to ensure a more sustainable flow of materials. The LEGO Group aspires to have positive impact on the world, and an important part of this aspiration is to reduce our environmental impact to a minimum. We have significantly reduced the impact of our own operations, and we have now turned our attention to our supply chain and materials sourcing. It is our ambition to replace all core materials and packaging with sustainable alternatives by 2030," says Tim Brooks, vice president for Environmental Responsibility and Sustainable Materials Centre.
Building on a historical commitment to sustainability
For many years, WWF and the LEGO Group have been close collaborators on a suite of sustainability topics which include sourcing sustainable packaging materials, the WindMade initiative, and WWF's Climate Savers program. This newest collaboration, which began in spring 2015, is the exciting next phase of the LEGO Group's journey towards building a sustainable future, all the while serving as a model for others in the industry to follow suit as we journey towards a future made of sustainable materials.