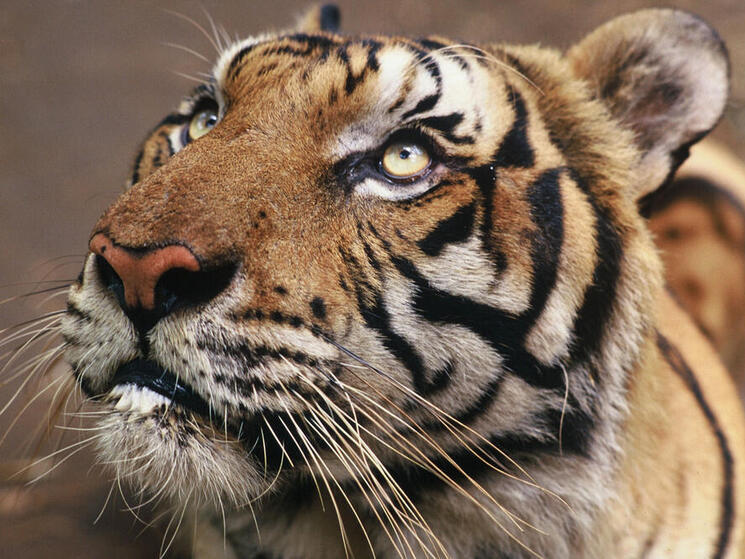 Date

: 11 September 2020

Author

: Matthew Falco, Manager of Social Good, Discovery, Inc.
Discovery is a purpose driven company with a mission to satisfy curiosity, entertain and inspire our global audiences around the world. For over 30 years we have had cameras in every corner of the globe, telling the stories of our planet's extraordinary creatures. Unfortunately, over time, these programs have also had to show the negative impact that humankind has had on wildlife and their natural habitats. We watched the devastating effects of species loss and said, "Not on our watch." Discovery has a responsibility and opportunity to go beyond the lens and help turn things around through raising awareness, engaging viewers, and working with partners to protect wildlife and habitats for future generations. We are all in this together.
At the beginning of the 20th century an estimated 100,000 tigers roamed the earth and by 2010 that number had dropped to around 3,200. That is a 97% population decline! We were all enthralled and shocked by the series Tiger King, and what it exposed, but what may be more shocking than the staggering number of tigers living in poor conditions in captivity in the US—is how few tigers actually remain in the wild.
Bringing tigers back from the brink takes commitment on a global scale. In 2010, the last Chinese Year of the Tiger, the 13 tiger range countries took a stand and set an ambitious goal: to double the number of wild tigers by 2022 – the next Year of the Tiger. The goal, Tx2, and Discovery is a proud partner and supporter of this cause. Through Project C.A.T., Conserving Acres for Tigers, Discovery has partnered with WWF to help ensure a future for tigers and other endangered wildlife so there will always be hopeful stories to tell.

"In recent years, wild tiger populations have begun to rebound in some places, thanks to the dedication and commitment of many individuals and to political leadership. We are honored to be working with Discovery and contributing to this important progress and expanding our efforts to protect and secure tigers in the wild through 2022 and beyond."

Ginette Hemley
Senior Vice President, Wildlife Conservation
We launched Project C.A.T. in 2016 with a commitment to conserve nearly one million acres of protected land on the border of India and Bhutan. Since then, we have grown that commitment and now are helping to conserve nearly six million acres across three countries. Our support goes towards improved resources for security measures, increased monitoring and assessments of tiger populations with camera trap installations, maintenance of corridors to improve connectivity for wildlife movement, and measures to reduce human-wildlife conflict through community education and engagement. We have also used the reach of our brand to bring tigers back into the spotlight. Through programming, PSAs, social media campaigns and marketing partnerships, we are inspiring viewers to take action and help protect these majestic animals. We launched a global consumer donation campaign with viewers from over 84 countries participating. Last year we premiered the film TIGERLAND at Sundance Film Festival and across our global networks. This film celebrates tigers and all of the individuals, rangers, and experts working tirelessly to protect the species. Through these efforts we have seen great impact on the ground. Tigers have increased at sites we support in India and Bhutan. Restoration efforts of grasslands have helped sustain tiger prey and enrich landscapes benefitting other endangered species in these areas – In the Transboundary Manas Conservation Area, greater one-horned rhinos have been spotted in Bhutan for the first time since 2001 and the rhino population on the India side has gone from 0-43 since 2008.
Due to intense efforts of a coalition of conservation orgs, governments, businesses and local communities, the global wild tiger population now numbers just under 3,900 and is rising for the first time in a century. These numbers reflect the extraordinary commitment of regional leaders, conservation groups, leading philanthropists, and other stakeholders to double the population of tigers in the wild. And while this should be celebrated, there is still much to be done. As a global media company, we are using all of our platforms and unprecedented reach to raise awareness and inspire viewers to take action. We also champion public-private partnerships to help unlock resources and facilitate cooperation across the industry. Securing tigers beyond 2022 will rely on a multitude of stakeholders cooperating for the same goal.
The amount of effort it will take to save tigers is daunting, but the return of tiger populations in the wild is an inspiring example of how we can reverse these biodiversity trends. WWF is on a "global mission" to change the fate of this big cat. As we head to our deadline (2022), we have to build on the hard-earned milestones made on tiger conservation efforts. We are on a mission to ensure these iconic animals thrive for generations to come. For their numbers to increase, tigers need good quality habitats, enough prey and protection. Tigers are a conservation dependent species, meaning interventions are needed to ensure their landscapes have the necessary component for them to thrive. In other words, balanced ecosystems will be critical.


The views expressed in this post do not necessarily reflect those of WWF.