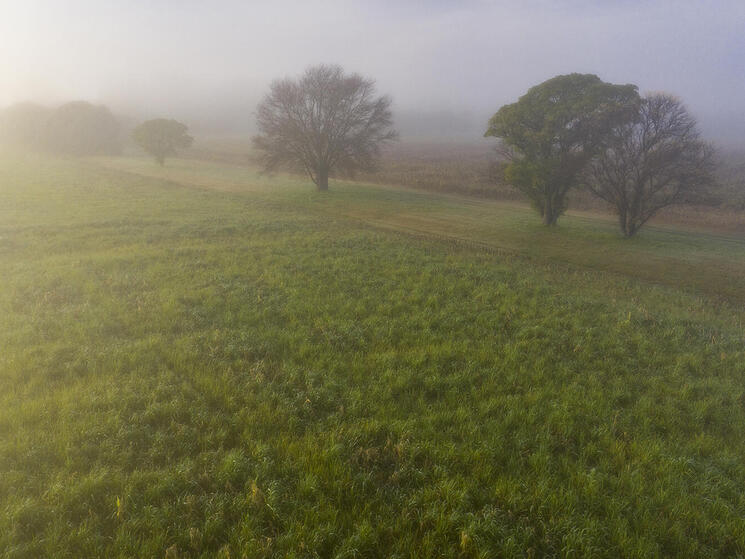 Business is a critical lever for driving the shifts we need to fix the broken plastic system. WWF's Bioplastic Feedstock Alliance (BFA) addresses a key piece of this puzzle, the shift towards the responsible sourcing of plant-based plastics, known as bioplastics. To match the scope and scale of this complex task, BFA is structured as a multi-stakeholder forum for knowledge sharing, collaboration, and science-based thought leadership to advance our understanding of bioplastic in a circular economy.
Today, BFA welcomes Kimberly-Clark as the newest member of this ambitious consortium.
With an estimated quarter of the world's population using their products every day, Kimberly-Clark has joined BFA as part of their commitment to provide quality products for their customers while minimizing the impact on the planet. Through their 2030 Ambition, Kimberly-Clark is focused on tackling single-use plastics and supporting innovation in waste collection and recycling to reduce their plastic footprint 50% by 2030.
Kimberly-Clark aims to deliver its new ambition through delivery of solutions that use more renewable materials and/or can be regenerated after use. The strategy builds on the company's previous leadership in manufacturing waste diversion to tackle single-use plastics in its products and packaging, and support innovation in waste collection and circular systems.
Each BFA member company has its own challenges in developing and implementing a biobased plastic strategy that works for the company and provides the best environmental outcome. For example, some product categories such as wipes, diapers, and femcare present unique challenges for reducing environmental impact. These items are inherently difficult to recover and challenging to use post-consumer recycled material to produce. With leading brands across many such product categories, Kimberly-Clark recognizes the need to explore biobased plastic as a solution to these challenges. Together with other leading global companies, Kimberly-Clark will work through BFA to help drive positive change for the bioplastics industry at scale.
"The challenges of plastics and single-use products require us to think beyond just recycling schemes, so we've set our sights on innovative new materials in plant-based plastics" said Pete Dulcamara, Technical Vice President and Chief Scientist at Kimberly-Clark. "We see the Bioplastic Feedstock Alliance (BFA) with WWF as an important forum to help us achieve this ambition."
Kimberly-Clark is also bringing experience to the table — the company leverages renewable materials across its product and packaging categories such as sourcing from plant-based materials in Huggies Special Delivery Diapers or sourcing flexible packaging from sugarcane-based materials.
Kimberly-Clark's new role in BFA also builds on its recently announced membership in ReSource: Plastic, WWF's activation hub to help companies double recycling rates, reduce unnecessary plastic, and shift to sustainable sources for the plastics they do need.
"Kimberly-Clark is committed to reducing waste and innovating new ways to give consumers the products they need with the smallest impact on the world's natural systems. We are proud to join ReSource because partnerships like this are critical to delivering our commitment and accelerating circular solutions that protect the planet for generations to come" said Lisa Morden, VP of Safety, Sustainability and Occupational Health at Kimberly-Clark.
"Our reliance on fossil-based plastics is not sustainable – we need to shift to alternative sources. Recycled plastic can fill part of this gap and improving the circularity of materials means we can do more with less," said Alix Grabowski, manager, packaging and materials science at World Wildlife Fund. "In addition, responsibly sourced, biobased plastic can help transition us to a circular economy that does not rely on finite resources. As BFA charts this path forward, we need industry collaboration to explore and communicate the sustainability risks and opportunities associated with bioplastic production. Having Kimberly-Clark join in this mission is a major step forward, as they're a critical stakeholder in helping drive positive change for the bioplastic industry at scale."