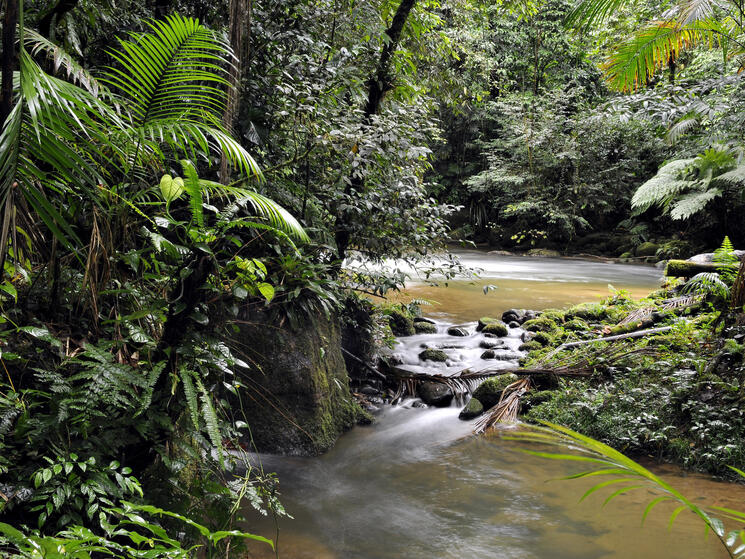 WWF and HP recently announced an ambitious new partnership to help restore, protect and improve the management of global forests, starting with nearly 200,000 acres in Brazil and China. We caught up with Anneliese Olson, Vice President, Global Head of Print Category at HP to discuss the new partnership and HP's vision for forest conservation.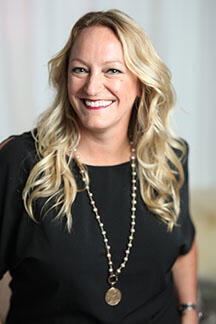 Why is HP interested in forest conservation?

At HP, we recognize that forests are critical for the future – more than just the future of our industry, but for our entire planet. We depend on forests for our survival, from the air we breathe to the wood we use, and the paper we print on. Nearly 50 percent of global forests are under threat of deforestation; in fact, forests are being destroyed at the pace of 27 soccer fields per minute.
There is a common misconception that printing is harmful to the environment, but it can be more sustainable than you think. Printing is an integral part of our society, and HP is taking decisive action to protect the world's forests through sustainable forest management, as well as forest restoration and protection.
Forests are important to us, our customers and our partners, for the future of our natural world and for the longevity of our print business. We firmly believe that to address climate change and deforestation, companies like HP need to step up and go beyond just "doing less harm" to actively encouraging the restoration, protection and a thriving future of our forests.

HP has long been an advocate for responsible forestry. What has that journey looked like for HP and how has it led to this new partnership with WWF?
As the world's leading printer company, HP has long envisioned a future bettered by technology, and throughout its 80 years in business, we firmly believe that it has a responsibility and power to create a more sustainable future. Just look at your inbox and see how many emails you receive that have a "think before you print" message on them. So, HP set out to reinvent what it means to print sustainably for employees, for consumers and for the entire print industry. We want consumers to print smarter and therefore, more sustainably. So far, our journey has included achieving 100 percent zero deforestation paper, and we are well on our way toward reaching that goal for paper-based packaging – but we wanted to do more.
That's why we teamed up with World Wildlife Fund – to broaden our efforts beyond responsible sourcing for our own business, to give more back to forests than we take out. Our collaboration is designed to protect, restore and improve the management of forests at a level that covers the paper that goes through HP's consumer printers. Together, we'll protect more than 200,000 acres over the next five years – that's roughly the size of New York City.

This partnership begins with forest conservation in two areas: China and the Atlantic Forest in Brazil. Why did HP decide to concentrate on these forests and how will the work differ in each area?
We're thrilled to be piloting our efforts to protect two vital ecosystems across both China and Brazil.
Over the past decade, China has become the world's largest producer and consumer of paper products. The trend is expected to continue, especially as the country's middle class continues to grow. Even with recycling, reuse and a reduction in waste, a steady and dependable supply of wood is needed to meet the demand for paper products in China. But, currently China imports most of the wood it uses. This project will help advance more responsible forestry and forest products that originate in China.
And in Brazil, the Atlantic Forest (which spans Brazil, Paraguay and Argentina) is one of the most important – yet most threatened – ecosystems in the world. It is within one of the 11 deforestation fronts identified by WWF. These are areas where nearly 80 percent of all forest loss is expected to occur by 2030 if better strategies for forest conservation are not created and implemented.

How does this partnership fit in with the new HP Sustainable Forests Cooperative?
When HP committed to creating a forest positive future for printing, we knew we had to bring together a group of experts in forest management and responsible sources, and naturally that meant we needed to partner with leading non-profits. Combining resources and expertise from across the industry is the only way to make lasting impact.
We're thrilled to work with partners like WWF, International Paper and the Forest Stewardship Council in founding a new Sustainable Forests Cooperative – to think beyond just planting trees and instead focus on the entire ecosystem of the forest, including the animals and communities that depend on them and are directly impacted by forest degradation.
Most importantly, we are inviting non-profits and businesses, including our other supply chain partners, to join us our commitment to protect, restore and improvement management of forests for future generations.

How does HP hope to inspire other companies to invest in the forest positive movement?
Having a positive impact on forests is not just about reducing our footprint – it's about coming together to create a larger area of thriving forests, for people, nature and business around the world. Our goal is to make printing with HP directly responsible for the increase of recycled and FSC-certified fiber sourcing, while contributing to the longevity of the planet and our business.
We hope to inspire companies and consumers alike to take decisive action and to join us in preserving and improving our forest ecosystems. The time for more sustainable business models, greater cooperation and swift action is now.

The views expressed in this blog do not necessarily reflect those of WWF.