Wildlife Conservation
Ensure the world's most iconic species, including tigers, rhinos, and elephants, are secured and recovering in the wild
Overview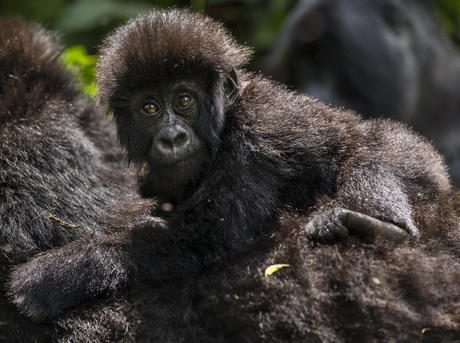 Saving nature is at the very heart of what we do as WWF. For more than 50 years, we have made it our mission to find solutions that save the marvelous array of life on our planet by applying the best science available and working closely with local communities.
But our work is far from done. Humans are behind the current rate of species extinction, which is at least 100–1,000 times higher than nature intended. WWF's 2014 Living Planet Report found wildlife populations of vertebrate species—mammals, birds, reptiles, amphibians, and fish—have declined by 52 percent over the last 40 years.
And the impacts will reach far beyond the potential cultural loss of iconic species like tigers, rhinos and whales.
The good news is we've also seen what's working. WWF has been part of successful wildlife recovery stories ranging from southern Africa's black rhino to black bucks in the Himalayas. And this in turn is helping protect rich and varied ecosystems while ensuring people continue to benefit from nature.
This much is clear: we cannot afford to fail in our mission to save a living planet.
Bhutan now has a great means for bringing that commitment to life—long-term funding to ensure its protected areas, which cover half of the country, are properly managed forever. It is the first initiative of its kind in Asia and one of only a few in the world.
Why It Matters
Saving a Planet of Life

We protect wildlife for many reasons. It is a source of inspiration. It nurtures a sense of wonder. It is integral to the balance of nature. In our work, WWF focuses on saving populations of the most ecologically, economically and culturally important species in the wild. Ultimately, by protecting species, we save this beautiful, vulnerable and utterly irreplaceable planet we call home.

Improving Human Lives

By protecting species, we also protect the essential goods and services that make our lives possible and contribute enormously to human health and well-being — breathable air, clean water, food, fibers, building materials, medicines, energy, fertile soils, climate regulation, transport, and recreational and spiritual values.

Species Recovery

The cuddly black-and-white giant panda is a conservation icon and not only because it is WWF's widely recognized logo. They are reigning celebrities in the handful of zoos around the world where people flock to see them. Numbering around 1,600 in the wild, China is the only country where giant pandas are found. WWF has played an important role in their recovery for over 30 years, ever since we became the first private conservation group to receive an official invitation from the Chinese government in 1978.

Inspiration

A critically endangered population of the Mekong River's Irrawaddy dolphins became the face of a global campaign to stop a major dam that would also impact local communities and livelihoods. The connection to the "smiling face of the Mekong" influenced more than a quarter of a million people around the world to join WWF in saying no to the Don Sahong dam. This species continues to inspire people to reduce pollution of freshwater sources, improve fishing practices and encourage only sustainable hydropower development.

Helping Populations Thrive

It speaks to the power of the mighty predator that the first-ever global summit on a single species brought together world leaders to commit to a single purpose—doubling the number of wild tigers by 2022. WWF is playing a pivotal role in realizing this ambitious goal, which will ensure the king of the jungle will once again thrive across its range in 13 countries to benefit other wildlife and wild spaces, secure freshwater sources and a future for people too.
What WWF Is Doing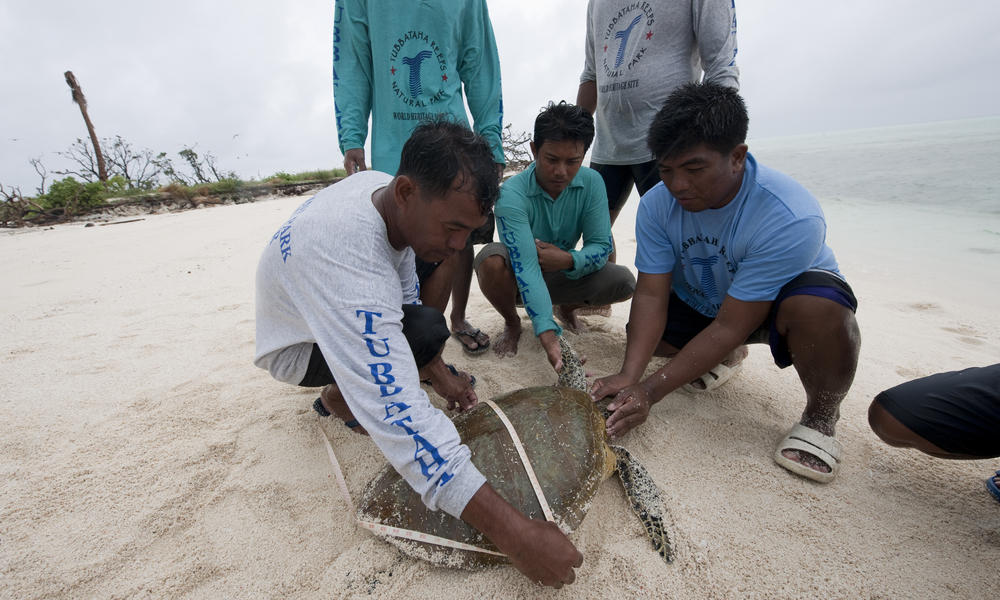 Our biggest goal is to save wildlife. We will achieve this by focusing on populations of the most ecologically, economically and culturally important species in the wild. These are what WWF calls our flagship species, the iconic animals that serve as ambassadors for conservation. We also work on wildlife threatened by unsustainable human pressures like illegal fishing and over-use.
We will continue to use the best science available to link on-the-ground work with high-level policy negotiations to create lasting solutions that benefit wild animals as well as the people that live alongside them.
Promote Species Conservation
WWF will secure public support, US funding, political leadership and technical excellence to conserve priority species and recover their populations. Doubling the number of wild tigers by 2022 is among the most ambitious commitment WWF has made because we believe that by saving this Asian big cat, we will also succeed in saving large swathes of Asia's forests and vital freshwater sources, allowing both nature and people to thrive. We also focus on the intersection of snow leopard conservation with climate adaptation and water security in Asia's High Mountains.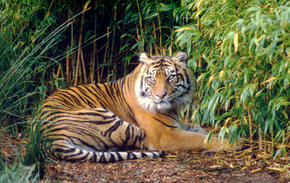 Empower People to Protect Wildlife
We will leverage US funding, markets and expertise to promote and scale community-based conservation. Nowhere is this more apparent than in Namibia. WWF's work focuses on supporting a communal conservancy program. We partner with local communities to help them manage their natural resources and ensure a future that includes healthy wildlife populations and sustainable economic growth.
Stop Wildlife Crime
We will use our expertise in the policy arena, wildlife trade, advocacy and communications to ensure a comprehensive US and global response to the illegal wildlife trade crisis. WWF led a global campaign that truly changed the global conversation on wildlife crime, catalyzed high-level government action to tackle this issue seriously and galvanized millions to call for change like Thailand's ivory ban.
Catalyze Technology Innovations for Wildlife Conservation
WWF will forge partnerships with US technology, research and development sectors to generate cost-effective applications for wildlife conservation. WWF has been testing an umbrella of technology to protect wildlife and give governments battling wildlife crime a vital advantage thanks to the Google Impact Award we received in 2012. WWF worked with the Namibian Ministry of Environment and Tourism to test an integrated network of technologies and are now exploring new now exploring technology applications in other countries.
Elevate Wildlife's Worth
We will use our best science, policy influence, market-based strategies, and communications to quantify and enhance the value of wildlife for key stakeholders and expand constituencies and funding for wildlife conservation.
Mozambique is instituting a five-year strategy that makes the sustainable management of natural resources and the environment a priority, and to the creation of a program that will focus on protecting the country's natural capital.

In October 2012, WWF began a four-year project to conserve snow leopard habitat, promote water security, and help communities prepare for climate change impacts in Central Asia. The USAID-funded, $7.3 million Conservation and Adaptation in Asia's High Mountain Landscapes and Communities project will conduct field activities in and build alliances among six of the snow leopard's 12 range countries: Bhutan, India, Nepal, Mongolia, Kyrgyzstan, and Pakistan. The project will run through September 30, 2016.
View More Projects