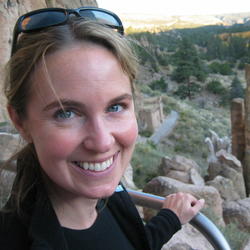 Nicole Ardoin | Stanford University
Nicole Ardoin is an associate professor at Stanford University with a joint appointment in the Graduate School of Education and the Woods Institute for the Environment. Her research focuses on environmental learning and sustainability practices, with an interest in informal and everyday-life settings, integrated social-ecological systems, and sense of place. She also researches how education engages individuals and communities in collaborative decision-making related to the environment. With more than two decades of nonprofit conservation experience, Ardoin is committed to community-engaged research, as well as supporting the research/practice interface. She is an associate editor for the journal Environmental Education Research; a trustee of the George B. Storer Foundation; and on the Programs Committee of the Board of the Monterey Bay Aquarium.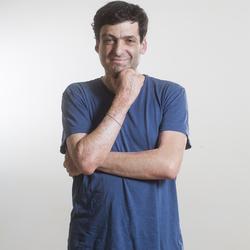 Dan Ariely | Duke University
Despite our intentions, why do we so often fail to act in our own best interest? What are the forces that influence our behavior? Dan Ariely, James B. Duke Professor of Psychology & Behavioral Economics at Duke University, is dedicated to answering such questions. His interests span a wide range of behaviors, and his sometimes unusual experiments are consistently interesting, amusing, and informative. He is a founding member of the Center for Advanced Hindsight, co-creator of the documentary (Dis)Honesty: The Truth About Lies, and a New York Times bestselling author. His books include Dollars and Sense, Predictably Irrational, and The Honest Truth About Dishonesty. In 2013, Bloomberg recognized Ariely as one of their Top 50 Most Influential. His column, "Ask Ariely," appears in the Wall Street Journal.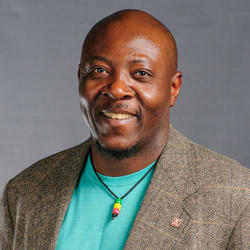 Stanley T. Asah | University of Washington
Stanley T. Asah is associate professor of human dimensions of natural resource management at the University of Washington. He uses psychological principles to explore how people interact with nature, with a focus on influencing pro-environmental attitudes and behaviors. Asah is active in the conservation science-policy interface, including serving on the Advisory Council to President Obama's Task Force on Wildlife Trafficking; the Subsidiary Body for Scientific, Technical and Technological Advice to the Convention on Biodiversity; the Inter-governmental Science Policy Platform for Biodiversity and Ecosystem Services; and the IUCN Commission on Education and Communication. He holds a PhD minor in development studies and social change from the Interdisciplinary Center for the Study of Global Change at the University of Minnesota.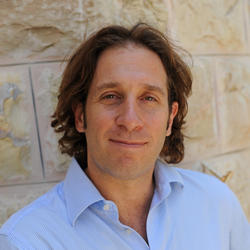 Jeremy Bailenson | Stanford University
Jeremy Bailenson is founding director of Stanford University's Virtual Human Interaction Lab. He is also Thomas More Storke Professor in the Department of Communication; Professor (by courtesy) of Education and of the Program in Symbolic Systems; a senior fellow at the Woods Institute for the Environment; and a faculty leader at Stanford's Center for Longevity. Bailenson studies the psychology of Virtual Reality (VR)—in particular, how virtual experiences lead to changes in perceptions of self and others. He has published more than 100 academic papers, and coauthored the book Infinite Reality with Jim Blascovich. He has produced three VR documentary experiences that were official selections at the Tribeca Film Festival in 2016 and 2017. He earned a PhD in cognitive psychology from Northwestern University.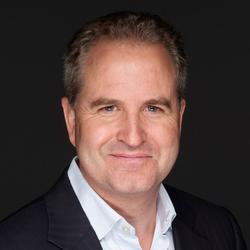 Jonathan Baillie | National Geographic Society
Jonathan Baillie is chief scientist and senior vice president of grants at the National Geographic Society. Baillie leads grant-making in the areas of science and exploration across a variety of disciplines and serves as vice chair of the National Geographic Society's Committee for Research and Exploration. Baillie joined the Society after 14 years at the Zoological Society of London. Additionally, he has served as cochair of the International Union for Conservation of Nature (IUCN) National Red List Working Group and cochair of the IUCN Pangolin Specialist Group. Baillie helped initiate United for Wildlife, a collaboration of seven of the most influential conservation organizations working to address illegal wildlife trade at scale. He has also been a visiting professor of zoology at the University of Oxford.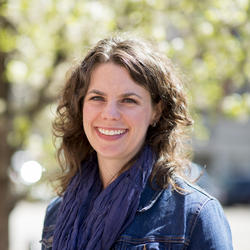 Amy Bucher | Mad*Pow
Amy Bucher is the behavior change design director at Mad*Pow in Boston. She focuses on crafting engaging and motivating solutions that help people change behavior, especially related to health, wellness, learning, and financial well-being. Previously, Bucher worked with CVS Health as a senior strategist for their Digital Specialty Pharmacy, and with Johnson & Johnson Health and Wellness Solutions Group as associate director of behavior science. She spent many years working on digital health coaching programs that included health risk assessment, chronic health management, behavioral health intervention, medication|therapy adherence, and wellness. Bucher received her AB in psychology, magna cum laude, from Harvard University, and her MA and PhD in organizational psychology from the University of Michigan, Ann Arbor.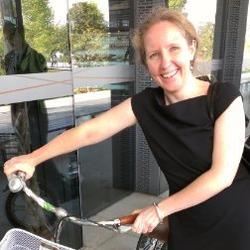 Gayle Burgess | TRAFFIC
Gayle Burgess is a social and behavioural change specialist with almost 20 years of experience spanning the health, development, environment, and conservation sectors. She has applied behavioural science and social marketing principles, theories, and strategic approaches in the design and delivery of action research and behaviour-change initiatives. Through her current work as TRAFFIC's behavioural change coordinator, Burgess coordinates a suite of services for the more than 300-strong DR Community of Practice. Those services include the Wildlife Consumer Behaviour Change Toolkit and monthly Changing Demands webinar and newsletter series. Her publications include "Powers of Persuasion" (TRAFFIC Bulletin, Vol. 28, No. 2), which was used as an official document by the High-Level Risk Forum at the 5th OECD Task Force meeting on Countering Illicit Trade.
Jeni Cross | Institute for the Built Environment
Jeni Cross is director of research for the Institute for the Built Environment, co-director of the Institute for Research in the Social Sciences, and associate professor of sociology at Colorado State University. She is a community sociologist who works with community agencies to develop effective programs and create transformational change. Her areas of expertise include behavior change, community development, inter-agency collaboration, place attachment and community connection, professional social networks, and urban sustainability. Her current research includes applied projects working with local governments and nonprofits to develop new programs and tools to improve health and vitality, conservation behaviors, design for urban regeneration, and social connectedness. Cross received her PhD in sociology from the University of California at Davis.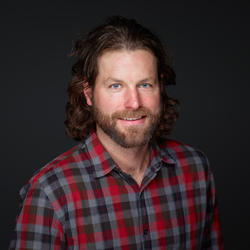 Ronan Donovan | Photographer and Filmmaker
National Geographic Explorer Ronan Donovan's love of the natural world was born, as he was, in rural Vermont. Now a biologist turned wildlife photographer and filmmaker, Donovan has worked on all seven continents, gaining experiences that range from documenting wild chimpanzees in Uganda to chronicling the life of Yellowstone's iconic gray wolf for National Geographic magazine (the Yellowstone issue, May 2016). His soon-to-be-published story for National Geographic focuses on the legacy of primatologist Dian Fossey and the conservation status of mountain gorillas in Volcanoes National Park, Rwanda. Donovan is a two-time finalist for Wildlife Photographer of the Year and one of PDN's 30 New and Emerging Photographers to Watch in 2017. His films have aired on PBS's Nature and on the BBC.


Brendan Fisher | University of Vermont
Brendan Fisher is an associate professor in the environmental program and the Gund Institute for Environment at the University of Vermont. His research and fieldwork lie at the nexus of conservation, development, natural resource economics, and human behavior. He is the author of over 60 peer-reviewed articles on topics such as poverty, health, ecosystem services, and biological conservation. He is also the author of two books, Valuing Ecosystem Services and A Field Guide to Economics for Conservationists. Fisher is a Rockefeller Foundation Bellagio Fellow. He earned an MSc in environmental change and management from Oxford University, and a PhD in natural resources from the University of Vermont.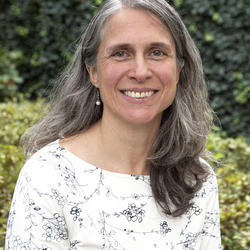 Helen E. Fox | National Geographic Society
Helen E. Fox is senior director of the Our Changing Planet grants program at the National Geographic Society. The grants support innovative leaders in conservation, research, education, storytelling, and technology, who seek a deeper understanding of ecosystems, as well as practical solutions for conserving large natural spaces. Fox has over 20 years of experience working at the boundary of science and conservation, including a decade at WWF's Conservation Science Program. Her areas of expertise include marine protected areas; monitoring, evaluation, and learning; strategic planning; communication; and capacity development. She earned a PhD in integrative biology from UC Berkeley and has authored over 30 scientific publications. Originally a coral reef ecologist, Fox has logged more than 1,000 dives, and once lived underwater for 10 days.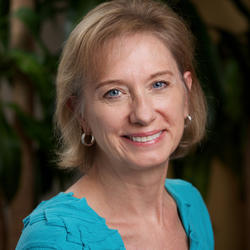 Ginette Hemley | WWF-US
Ginette Hemley is WWF's senior vice president for wildlife conservation and oversees WWF's programs to secure a future in the wild for some of the world's most endangered and iconic species. Under Hemley's leadership, WWF is implementing global strategies for species protection and recovery through community-based conservation approaches; reducing the demand for illegal wildlife products; and mobilizing large-scale public, political, and financial support for species and habitat conservation. An authority on endangered species and conservation policy, Hemley previously served as WWF's senior vice president for conservation strategy & science, managing vice president for conservation, and director of WWF's wildlife trade program, TRAFFIC.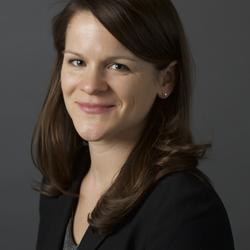 Julie Ipe | Global Alliance for Clean Cookstoves
Julie Ipe is the senior manager for market insight and behavior change at the Global Alliance for Clean Cookstoves, a public-private partnership at the United Nations Foundation. Their mission is to save lives, improve livelihoods, empower women, and protect the environment by creating a thriving global market for clean cookstoves and fuels. She oversees the Alliance's market research, and the design, implementation, and evaluation of behavior change communication efforts. She manages research and campaigns in Latin America, Africa, and Asia, ensuring campaigns are evidence based and build from research and evaluation findings. She has over a decade of experience working in both the development and for-profit sectors, with a focus on applying research and analysis to improve processes and outcomes.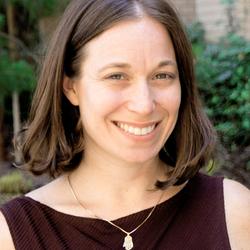 Beth Karlin | SEE Change Institute
Beth Karlin is the founder and CEO of the SEE Change Institute, which blends social science and design to address global issues through human solutions. She is also research director at the University of Southern California's Norman Lear Center. Karlin's projects investigate a range of topics, including cultural diplomacy, energy efficiency, and virtual reality. Her team is working on a behavior change "playbook" to walk users through the building blocks of behavior change and the strategies to optimize each one. Karlin is the current president of the American Psychological Association's Division 34 (Environmental Psychology) and the US national expert on the International Energy Agency's Demand-Side Management Behavior Change Task. She received a PhD in social ecology from University of California, Irvine.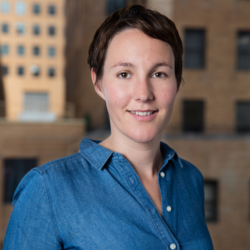 Elspeth Kirkman | The Behavioural Insights Team
Elspeth Kirkman leads the North American branch of the Behavioural Insights Team, a global social purpose organization which started life inside the British government as the world's first dedicated behavioural science unit. Kirkman leads her team on projects covering a large array of topics, from refugee crisis response in the Syria region to opioid addiction in America. Despite the breadth of topics, the team's general approach is to apply research on behavioural science to challenges that stem from human decision-makers, propose new ways of designing policies and services, and then test what works using randomized evaluations.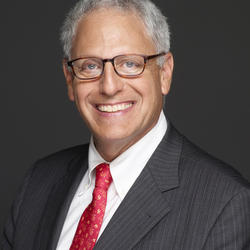 Gary E. Knell | National Geographic Society
Gary E. Knell is president and CEO of the National Geographic Society, where he oversees the Society's global nonprofit activities. He also serves on the Society's Board of Trustees, the board of National Geographic Partners, and the Board of Governors of the National Geographic Education Foundation. Knell is also on the boards of the National Museum of Natural History and the Economic Club of Washington, DC. Previously, Knell served as president and CEO of National Public Radio for two years and as president and CEO of Sesame Workshop for 12 years. He has a BA in political science from UCLA and a JD from Loyola University of Los Angeles. He has been awarded honorary doctorates from Kenyon College in Ohio, Mercy College in New York, and Franklin University in Switzerland.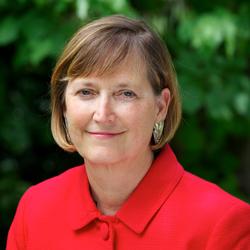 Marcia Marsh | WWF-US
Marcia Marsh, chief operating officer, oversees the execution of WWF's strategy. She leads our government affairs and policy, private sector engagement, development, and marketing and communications efforts, along with our critical operating systems—including human resources, finance, and IT—which support the work of more than 900 employees in the US and abroad. Marsh joined WWF in 2004 as the senior vice president for operations and led the design and implementation of key business processes. She has since served as the organization's lead change manager, helping to align people, processes, and technology with an ambitious strategy to bring conservation to scale. In addition, Marsh leads the CARE-WWF Alliance, an innovative partnership that is creating new models of addressing poverty alleviation, food security, and conservation in one holistic approach.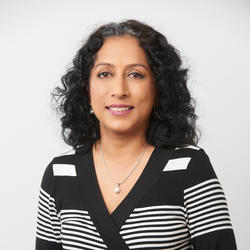 Kavita Prakash-Mani | WWF
Kavita Prakash-Mani is the Markets and Food practice lead for WWF. She brings to the job two decades of experience in the corporate sector, including with Syngenta and Glaxo SmithKline, as well as experience at a number of NGOs, including World Resources Institute. She was most recently the executive director of Grow Asia, an initiative catalyzed by the World Economic Forum as a multistakeholder partnership platform supporting sustainable and inclusive agriculture development in Southeast Asia. Her career has focused on creating sustainable solutions that ensure environmental protection and socioeconomic growth through engagement with the private sector and multistakeholder collaboration—key priorities for WWF.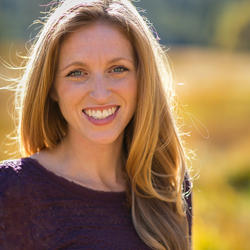 Sheila Reddy | The Nature Conservancy
Sheila Reddy is associate director of strategic initiatives in the Chief Strategy Office of The Nature Conservancy. She helps manage the full portfolio of strategies across the organization. She also supports the development of individual strategies through behavioral economics research. Previously, Reddy was a senior economist and strategy advisor for behavioral insights. Over the last 10 years, she has worked to bring economics and behavioral sciences to conservation strategies related to fisheries, poverty, coastal hazards, freshwater scarcity, urban conservation, and agriculture. In 2014, she was named a National Academy of Sciences New Horizons in Science Fellow. Reddy has 25 scientific publications. She earned her PhD in marine biology from Scripps Institution of Oceanography through a program with the Department of Economics, University of California-San Diego.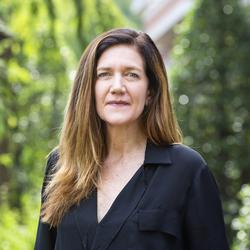 Rebecca Shaw | World Wildlife Fund
In her role as chief scientist, Rebecca Shaw works with experts and partners around the world to identify emerging challenges of our mission and advance the scientific inquiry to deliver solutions to those challenges. Shaw came to WWF from the Environmental Defense Fund, where she was responsible for developing and implementing the vision and strategy of the Ecosystems program. She has been published widely in leading peer-reviewed scientific journals such as Science and Nature, and is the recipient of numerous awards for her work. She is a lead author on the Intergovernmental Panel on Climate Change's Fifth Assessment Report, which focuses on impacts, adaptation, and vulnerability. Shaw holds an MA in environmental policy and a PhD in energy and resources from the University of California, Berkeley.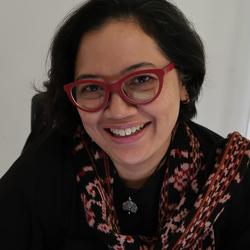 Sarilani Wirawan | Rare
Sarilani Wirawan is implementation director for the Indonesia Program at Rare, a global conservation organization whose mission is to inspire change so people and nature thrive. She is responsible for implementing sustainable and scalable fisheries solutions that benefit coastal ecosystems and the people who rely on them. Wirawan joined Rare in 2006, after pioneering a local campaign in the Togean Islands (Central Sulawesi) to protect the coral reefs surrounding the traditional fishing grounds. She has more than 18 years of experience in community behavior intervention, conservation education, and communication for development issues. Wirawan holds a master's degree in social intervention from the University of Indonesia, took Environmental Leadership Training at the Smithsonian Institution, and earned a diploma in conservation education from the University of Kent at Canterbury, UK.