Speaker list: Emerging Disease, Wildlife Trade and Consumption: The Need for Robust Global Governance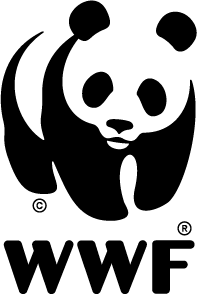 Thomas L. Friedman
Opinion Columnist, The New York Times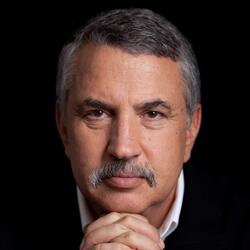 Thomas Friedman, an internationally known author and journalist, has won the Pulitzer Prize three times for his work at The New York Times. His foreign affairs column in The New York Times reports on US domestic politics and foreign policy, Middle East conflicts, international economics, environment, biodiversity and energy. Friedman is the author of seven bestselling books including From Beirut to Jerusalem and The World Is Flat. His latest bestseller, Thank you For Being Late: An Optimist's Guide to Thriving in the Age of Accelerations, was updated and released October, 2017. For more information, see his website.
Jane Goodall
DBE, UN Messenger of Peace; Founder, the Jane Goodall Institute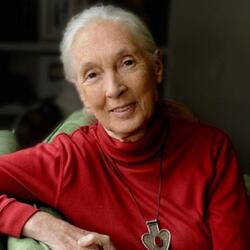 Dr. Jane Goodall, DBE, founder of the Jane Goodall Institute and UN Messenger of Peace, is an iconic voice for holistic, compassionate, and sustainable solutions. Through her global advocacy as an ethologist and environmentalist, she is shaping attitudes and policy on issues ranging from human rights to the climate crisis, and inspiring action through the power of hope.
Jane Goodall was born on April 3, 1934, in London, England. At the age of 26, Jane followed her passion for wildlife and Africa to Gombe, Tanzania. There, under the mentorship of paleoanthropologist Dr. Louis Leakey, she began her landmark study of chimpanzees in the wild. Her revelatory observation in 1960 that chimpanzees make and use tools rocked the scientific landscape and forever redefined our understanding of the relationship between humans and other animals.
In 1977, Dr. Goodall established the Jane Goodall Institute (JGI), a global community-led conservation, research, and animal welfare organization to advance her vision of a better future for all. In 1991, Dr. Goodall created Roots & Shoots, JGI's international youth program, now active in more than 60 countries, to develop the compassionate changemakers our world needs.
From scientist to world-renowned activist, Jane has been a leader in the community-led conservation and animal welfare movements for decades.
Richard A. Kock
Co-chair, IUCN SSC Wildlife Health Specialist Group; Professor of Wildlife Health and Emerging Diseases, Royal Veterinary College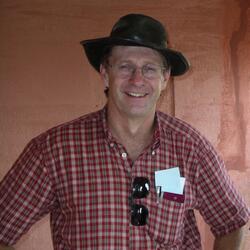 Richard Kock is a veterinary ecologist/infectious disease researcher in the field of wildlife health, focused on Africa and Asia. He works at the interface between animals, humans and environment (One Health) and on the impact of food systems in disease emergence and environmental change. With 40 years of work to date, he had 28 years attached to the Zoological Society of London, and now 11 years as Professor of Wildlife Health and Emerging Diseases at the Royal Veterinary College, London. He was awarded the FAO Bronze Medal in 2010 in recognition of his contributions to the eradication of rinderpest virus, and the Tom and Beth Williams Award from the Wildlife Disease Association, for exceptional contributions to understanding wildlife diseases of policy relevance. His research portfolio includes £1.5 million in current grants, and he has more than 200 peer reviewed publications. He established a One Health MSc and he lectures on One Health and wildlife disease.
Theresa Mundita Lim
Executive Director, ASEAN Centre for Biodiversity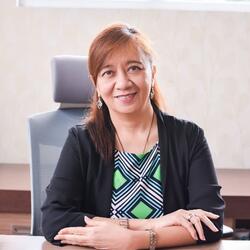 Dr. Theresa Mundita S. Lim is the current Executive Director of the ASEAN Centre for Biodiversity (ACB) where she leads the Centre in facilitating regional cooperation and coordination on biodiversity conservation for it to be sustainably managed and used, and equitably shared for the well-being of people. She has served as the Chair of the Convention on Biological Diversity Subsidiary Body on Scientific, Technical and Technological Advice from 2017 to 2018, Chair of the 15th and 18th Meetings of the ASEAN Working Group Meeting on Coastal and Marine Environment in 2014 and 2017, Chairperson of the 4th ASEAN Experts Group (AEG) on the Convention on International Trade in Endangered Species of Wild Flora and Fauna Meeting in 2006, and Chairperson of the 16th ASEAN Working Group on Nature Conservation and Biodiversity, also in 2006. Her focal interests include partnership-building, science and policy linkages, and advocacy for biodiversity conservation and wildlife protection. For more information, see the ASEAN Centre for Biodiversity.
David M. Lodge
The Francis J. DiSalvo Director, Cornell Atkinson Center for Sustainability Professor, Department of Ecology and Evolutionary Biology, Cornell University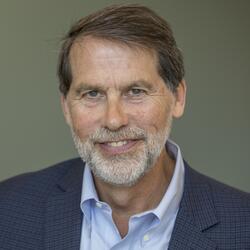 David M. Lodge is a professor in Cornell University's Department of Ecology and Evolutionary Biology, and the Francis J. DiSalvo director of the Cornell Atkinson Center for Sustainability, where he leads sustainability research collaborations among Cornell faculty, students, staff, and external partners, as well as directs the distribution of more than $4 million in support of research each year. An internationally recognized conservation biologist, Lodge is one of the world's leading experts on aquatic invasive species. He has extensive research experience in freshwater ecology, invasive species biology and bioeconomics, ecological risk analysis, global changes and biodiversity, and environmental ethics and policy. Prior to Cornell, Lodge spent 31 years at the University of Notre Dame, first as a professor and then as founding director of the University of Notre Dame Environmental Change Initiative. He served as a Jefferson Science Fellow and Senior Science Advisor in the US State Department working on invasive species, and was the President of the Ecological Society of America. For more information, see the Cornell Atkinson Center for Sustainability.
David Nabarro
WHO Special Envoy on COVID-19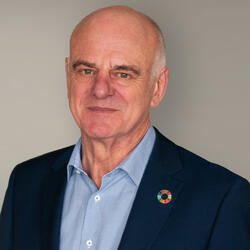 David Nabarro is the Co-Director of the Imperial College Institute of Global Health Innovation at the Imperial College London and supports systems leadership for sustainable development through his Switzerland based social enterprise 4SD. From March 2020, David is appointed Special Envoy of WHO Director General on COVID-19. He is also Senior Advisor to the Food Systems Summit Dialogues. David secured his medical qualification in 1974 and has worked in over 50 countries – in communities and hospitals, governments, civil society, universities, and in United Nations (UN) programs.
In the 1990s, David worked for the British government as Head of Health and Population and Director for Human Development in the UK Department for International Development. From 1999 to 2017, he held leadership roles in the UN system on disease outbreaks and health issues, food insecurity and nutrition, climate change and sustainable development. In October 2018, David received the World Food Prize together with Lawrence Haddad for their leadership in raising the profile and building coalitions for action for better nutrition across the Sustainable Development Goals.
Steve Osofsky
Jay Hyman Professor of Wildlife Health & Health Policy, Cornell University College of Veterinary Medicine; Director, Cornell Wildlife Health Center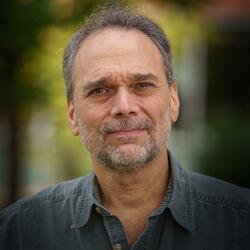 Dr. Steve Osofsky, Jay Hyman Professor of Wildlife Health & Health Policy at Cornell University's College of Veterinary Medicine, has worn many hats – wildlife veterinarian in Africa, zoo veterinarian, Biodiversity Program Advisor at the U. S. Agency for International Development (USAID), overseer of rhino, elephant and tiger conservation programs at the World Wildlife Fund (WWF), and Executive Director of the Wildlife Conservation Society's wildlife health programs around the world. As one of the intellectual catalysts of the One Health as well as Planetary Health concepts, Steve's focus is on the relationships among wildlife health, domestic animal health, and human health and well-being – all as underpinned by environmental stewardship. Dr. Osofsky (Cornell DVM '89) sees his recent move into academia as an exciting and urgent opportunity to help train the next generation of One Health professionals. Steve has recently helped the University launch The Cornell Wildlife Health Center.
Doreen Robinson
Chief for Wildlife, UNEP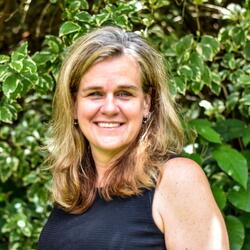 Doreen is the Chief for Wildlife at UN Environment Programme based in Nairobi, Kenya. She oversees a global portfolio supporting biodiversity conservation and wildlife management. Prior to joining the UN team, Doreen served as the Regional Chief for Environment with the United States Agency for International Development in South Africa managing integrated biodiversity, climate, energy and water programs in 14 countries. She has also led similar programs for USAID in Madagascar and Washington DC. Doreen worked for the World Wildlife Fund and other environmental organizations spanning a range of locations including the Amazon, Atlantic Rainforests of South America, the Alps in Europe, the Coral Triangle in Asia and the Congo Basin. She began her career working with rural communities in Morocco. She holds a MSc degree from the University of Maryland and a BSc from Cornell University.
John Scanlon
Chair, Global Initiative to End Wildlife Crime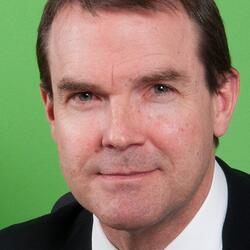 John served as Secretary-General of CITES from 2010-2018, after which he joined African Parks as its first Special Envoy. He is now the CEO of the Elephant Protection Initiative Foundation, Chair of the Global Initiative to End Wildlife Crime and Chair of the UK IWT Challenge Fund. John has worked in the private sector, in government and in senior positions with IUCN and UNEP. In Australia, after starting his career in private legal practice, John served as Chief Executive of the Department of Environment, Heritage and Aboriginal Affairs, Commissioner on the Murray Darling Basin Commission and as an adviser to State and Federal Environment Ministers. He holds a Bachelor of Laws, Master of Laws (Environmental), and is an accredited mediator. In 2019, John was awarded the prestigious Officer of the Order of Australia (AO) for distinguished service to wildlife conservation and protection through roles with international organizations. For more information, see the End Wildlife Crime site.
Nik Sekhran
Chief Conservation Officer, World Wildlife Fund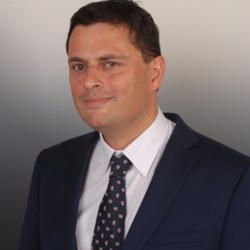 Nik Sekhran is the Chief Conservation Officer at the World Wildlife Fund- US, overseeing work on wildlife protection, forest conservation, oceans and water resources management, food production and markets, and climate change. Prior to his appointment into this position in 2019, he served as the Director for Sustainable Development at the United Nations Development Programme, where he was responsible for providing programme and policy support to countries to advance ecologically, economically and socially sustainable development. Over a 26 year career, he has worked on-the-ground on conservation and development in over 45 countries. His specific focus has been the conservation and sustainable use of biodiversity including wildlife, fish stocks, and forests, ecosystem management, and conservation-compatible development, including nature-based tourism, sustainable agriculture and fishing. He has lived for many years in Africa, where he has witnessed the wildlife poaching crisis first hand. He has worked extensively with the GEF to build capacity in affected countries to address the crisis by strengthening law enforcement, strengthening management of systems of protected areas and through the operationalization of effective community-based conservation.