Stories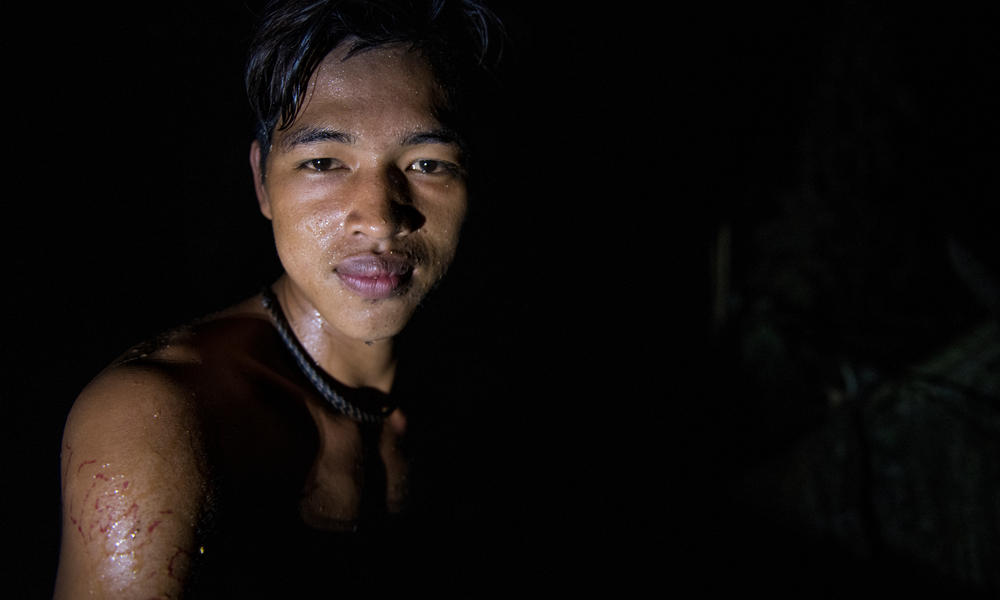 The Talang Mamak have been harvesting honey and a host of other natural products from these forests, located in a region known as Thirty Hills, for generations. But they just began collaborating with a PT Alam Bukit 30 (ABT), a new business aiming to help them improve their production and profits--while also keeping the trees standing.
April 23, 2018

Following decades of seemingly irreversible decline, the Irrawaddy river dolphin population in the Mekong region is rebounding.

April 22, 2018

It's one of the easiest things you can do to help save the world's forests. Look for the label that says FSC® when you buy paper towels, tissues, furniture or any other products that come from forests.

WWF Magazine: Summer 2018

The word chaco stems from the Quechua word chaku, meaning "hunting land"—a testament to the Gran Chaco's wildlife, which supported indigenous peoples long before European settlers arrived.

WWF Magazine: Summer 2018

Have any idea where your most recent can came from? Here's one common route—and how WWF is working to make it sustainable.

WWF Magazine: Summer 2018

James Ray Arnold of Portland, Oregon, is putting the finishing touches on a single-family home in Hood River, Oregon, that is the first in the country fully certified by FSC.

April 13, 2018

The Land of the Leopard National Park is the core area for the Amur leopard. New images documented 84 adult cats and 19 cubs inside the park. This is a significant increase since a 2000 census recorded just 30 cats, and a 2015 survey numbered only 70.

April 10, 2018

While residents of Sikkim honor the endangered red panda, they also understand the species is under a growing threat. Climate change is impacting species across the globe and red pandas—with less than 10,000 left in the wild—are not immune.

WWF Magazine: Summer 2018

When I first started working in conservation, the funding focus was on forests.

WWF Magazine: Summer 2018

Each winter the ringed seals of Finland's Lake Saimaa give birth inside snowbanks atop the frozen lake.

WWF Magazine: Summer 2018

A new worldwide partnership aims to protect and restore a critical ecosystem

WWF Magazine: Summer 2018

In February 2016, our feature journeyed to the heart of the world's largest trans-boundary conservation area: the Kavango Zambezi Transfrontier Conservation Area, known as KAZA.

WWF Magazine: Summer 2018

In 2008, the Zambia Wildlife Authority successfully relocated four white rhinos from South Africa to Mosi-oa-Tunya to create a new population on the north side of the Zambezi River.

WWF Magazine: Summer 2018

Layer by layer, tiny cut by tiny cut, Filipino artist Patrick Cabral crafts intricate paper sculptures of the world's most threatened species.

WWF Magazine: Summer 2018

WWF president and CEO Carter Roberts sat down with Dr. Julia Miranda Londoño director of Parques Nacionales Naturales de Colombia (the Colombian National Park System).

WWF Magazine: Summer 2018

Ask Laurie and Jeff Ubben about the most memorable moment of their trip to Namibia last summer, and they're sure to tell you about their encounter with a family of elephants.

WWF Magazine: Summer 2018

If you're going to travel to discover your true calling, you could do worse than the Great Barrier Reef.

WWF Magazine: Summer 2018

Former professional stand-up paddleboarder Anthony Vela began his career as a Los Angeles County lifeguard and represented the US in multiple Lifesaving World Championships.

WWF Magazine: Summer 2018

After learning about the devastating realities of the illegal wildlife trade, Winnie Lam transformed her perspective and became a champion for animals.

WWF Magazine: Summer 2018

Beef and soy production are driving more than two-thirds of the recorded habitat loss in Brazil's Amazon and Cerrado regions and Argentina and Paraguay's Gran Chaco region.

WWF Magazine: Summer 2018

China makes and uses more paper products than any other country, with a large footprint on forests within and beyond its borders.

WWF Magazine: Summer 2018

The tiny, furtive rodent—native to the deserts of northwest China and southern Mongolia—has a mouse-like body, rabbity ears, a snout like a pig's, and back legs that look like a kangaroo's.