Mobile Basin Heirs' Property Support Initiative: Q&A With Vangela M. Wade, Mississippi Center for Justice
The Mobile Basin Heirs' Property Support Initiative will help families in the Mobile Basin of Mississippi protect and keep their forestland. The two-year project was launched in October 2021 by the Center for Heirs' Property Preservation™ and the Mississippi Center for Justice with support from WWF and Kimberly-Clark.
The new initiative provides a combination of legal services, information, and access to financial and forestry resources to help Mississippians resolve land title issues that disproportionately affect Black families and often lead to loss of property, wealth, and forest resources.
We sat down with Mississippi Center for Justice President and CEO Vangela M. Wade to discuss the project.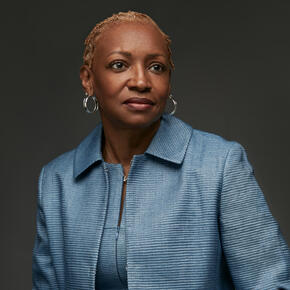 Tell us about why you are participating in this initiative and what you hope it will achieve.
MCJ's purpose in this project is to help dismantle the barriers that historically underserved groups and socially disadvantaged farmers face when attempting to access available resources. African Americans, who represent 38% of Mississippi's population, are more likely to own heirs' property. As families splintered during the Great Migration from the 1930s to the 1970s, many family members left Mississippi and have no knowledge of their current interest in family land left behind. According to the Census of Agriculture, Black farmers in Mississippi lost almost 800,000 acres of land from 1950 to 1964. Heirs' property is the legacy of racist policies directed at Black farmers and currently presents a major barrier to those farmers' ability to access available resources — even those resources provided by programs that exist to explicitly address issues of racial justice and equity.
In addition to providing legal assistance so families can establish ownership of their property, this project reaches out to communities around the state to explain what heirs' property is and what people can do to protect it. We will help heirs' property owners keep, protect, and utilize their land for generations to come.
This is our goal — to help make people's land work for them. By maximizing their land's value, socially disadvantaged Mississippi families are empowered to create generational wealth.
What are the biggest misconceptions about the issue?
Ownership and use of the property. People who own heirs' property often think that if they are the ones who pay the taxes and maintain the upkeep of the property, then the property belongs to them and that they'll be the ones who decide what happens to the land.
Someone else may think that because she is the last surviving child of the original owner, that the property belongs to her.
Others feel that because so much time has passed since the original owner died with or without a will, that it is too late for them to do anything about the property.
None of these scenarios is true. The land is considered jointly owned by all heirs, split between multiple people, regardless of whether they live on the land, pay the taxes, or have even ever set foot on it.
What gives you hope?
This project gives me hope. As a nation, we are openly — or at least more openly than we have been — confronting issues around equity, economic justice, race, and abuse of power. The fact that heirs' property is becoming more well known and better understood as a component of those larger conversations is encouraging.
…

This post does not necessarily represent the views of WWF.