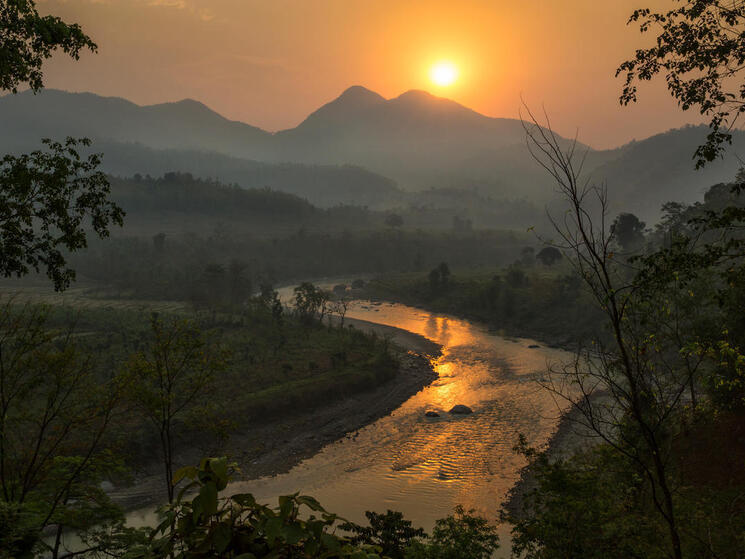 Date

: 06 January 2022

Author

: Susan McCarthy and Lorin Hancock
For the first time we, the editors of Sustainability Works, want to step out from behind the curtain and talk a little about some of the incredible content we've had the pleasure to work on this past year.
As every other year-end wrap up has noted, 2021 was… a challenge. But one thing we are truly grateful for is the fact that environmental sustainability hasn't fallen off the radar. In fact, it feels like this topic is more top-of-mind than ever before. As the impacts of climate change and environmental degradation are felt more and more each day, there's plenty to be concerned about and it's easy to get discouraged. Therefore, it's a relief to us—and hopefully you as well—to be able to discuss some of the solutions on this blog. We are truly seeing remarkable action from all sectors, with strong leaders emerging to help tackle our greatest challenges.
Here are a few of our favorite posts from 2021:
To mark the 110th anniversary of International Women's Day, we featured posts from female leaders across our partner companies, all among the most influential players in the sustainability sphere.
In March, new research unveiled not only what Americans think of the plastic waste problem, but what they think we should do about it. One of the most critical findings: 68% of the American public believes that companies that produce plastic need to help pay for the recycling system. This is a clear show of support for extended producer responsibility (EPR), legislation that can bring together public demands, government oversight, and corporate accountability through a new, equitable system.
In April we ran a series called Love It or Lose It, with bloggers reminiscing about their personal connections to nature, reminding us all why we work so hard to protect it. Virginie Helias of P&G offered a particularly unique perspective in the form of a poem.
This fall, many schools around the US resumed in-person learning, and with it came an opportunity for students and educators to discuss critical lessons about how what we eat impacts our planet and how much food is wasted every year.
This year, a new initiative from the Center for Heirs' Property Preservation™ and the Mississippi Center for Justice with support from WWF and Kimberly-Clark launched to help families in the Mobile Basin of Mississippi protect and keep their forestland. Representatives from each of the four organizations contributed their voices to discuss what the project means for them:
With the announcement of an expanded forest partnership between HP and WWF, Anneliese Olson of HP discussed why forests are so critical, and the innovative ways we are collaborating to restore, protect, and conserve them.
…
Thanks to all our readers for helping make this blog successful. If there's content you'd like to see in 2022, feel free to reach out: [email protected] and [email protected].