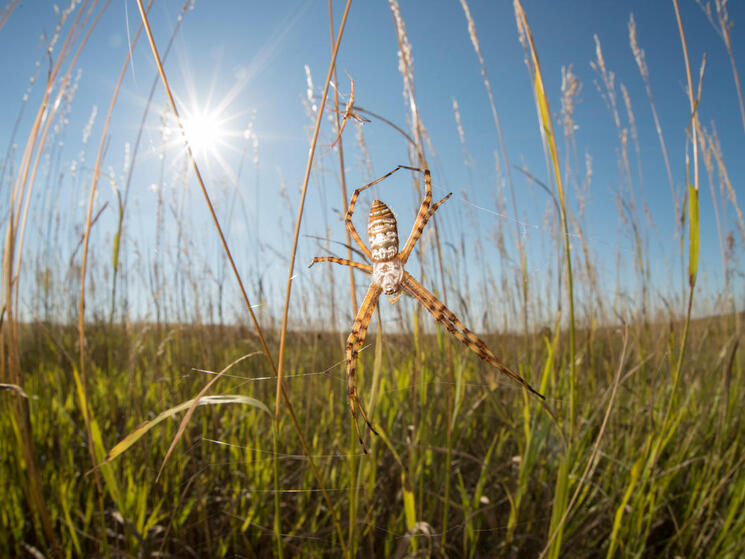 Date

: 06 July 2023

Author

: Clay Bolt
Grasslands have a PR problem.
As a publicist and promoter of grasslands, it is my job to convince you—the reader—that these ancient, expansive ecosystems are important. I hope to compel you to regard not only the Northern Great Plains, where I live and work, as irreplaceable, but grasslands-at-large. I want you to understand that these ecosystems are more than just an empty stage suited only for growing crops, development, or resource extraction. WWF understands this, which is why in 2021 we launched a partnership with Air Wick® in 2021 called "One Square Foot" with the goal of reseeding 1 billion square feet of previously plowed grasslands and wildflower habitats across the Northern Great Plains.
If you're unfamiliar with grasslands, I could try to pique your interest by impressing you with statistics like "the Northern Great Plains hold vast amounts of carbon, store and keep water clean, and provide a home for wildlife like rare songbirds, pronghorn, black-footed ferrets, and bison." Or by reminding you that, "because of these grasslands, the American bumble bee still has wildflowers to feed upon and sage grouse still have a place to dance," for now.
Perhaps you're not a lover of wildlife or open spaces. After all, we're not all wired the same way. If that's the case, I could appeal to your humanity, explaining how the region's Indigenous communities, whose ancestors have been on this land for millennia, still hold deep connections with these grasslands. Or maybe I should impress upon you that I've met many ranching families who love the land with all their heart and want to see it flourish, not only because of a passion for their trade, but for what the land affords us all.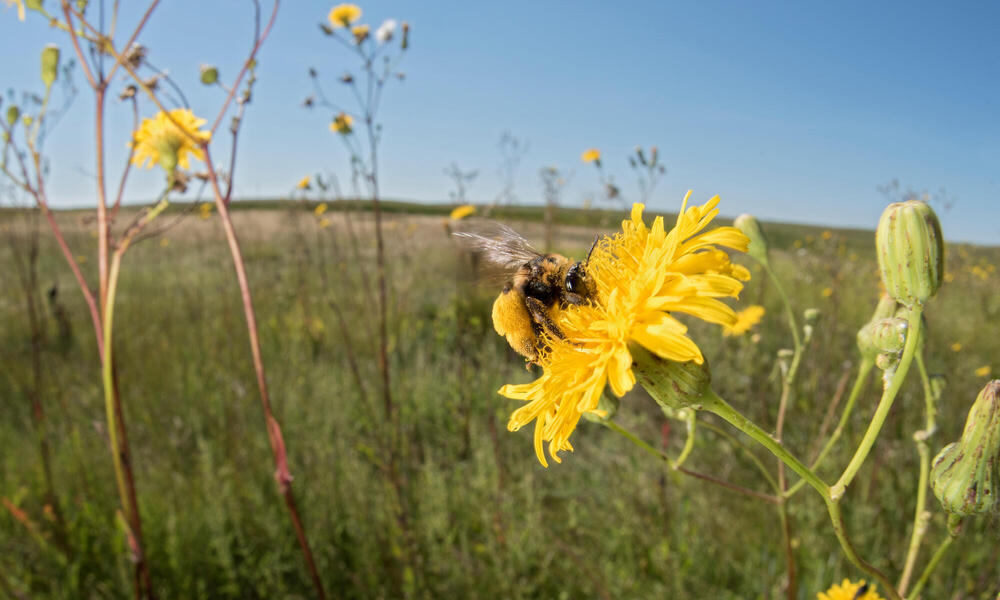 I could attempt to shock you into caring too. I'd rather not dwell on the negative, but let's face it, some of us are motivated by the bad news. In that case, I might lament that grassland birds are the most threatened guild of birds in the world, that there are only 390 black-footed ferrets in the wild, or that in 2020 alone, 1.8 million acres of grasslands were destroyed across the US and Canadian Great Plains, primarily for row-crop agriculture.
Hopefully, the points that I've raised have captured your attention, but I know that they've fallen short of really doing grasslands justice. Even a billion words—one for every square foot that the One Square Foot Initiative is reseeding—could only scarcely begin to describe these remarkably complex landscapes.
Sir David Attenborough once said that "No one will protect what they don't care about; and no one will care about what they have never experienced." I really hope he's wrong, because grasslands, including those found across the Northern Great Plains, really do need your care and concern. And whether you realize it or not, you need grasslands too. They will be some of our last lines of defense against climate change as North America's forests burn at historic rates, and deforestation continues in places like the Brazilian Amazon.
If I am being honest, though, I hope that one day we'll move beyond the need to justify the existence of grasslands and the world's other ecosystems because of the services or natural resources they provide. Do we need to soar through the far reaches of Milky Way or plunge into the depths of the deepest ocean to feel wonder or justify their existence? Why then should grasslands be any different?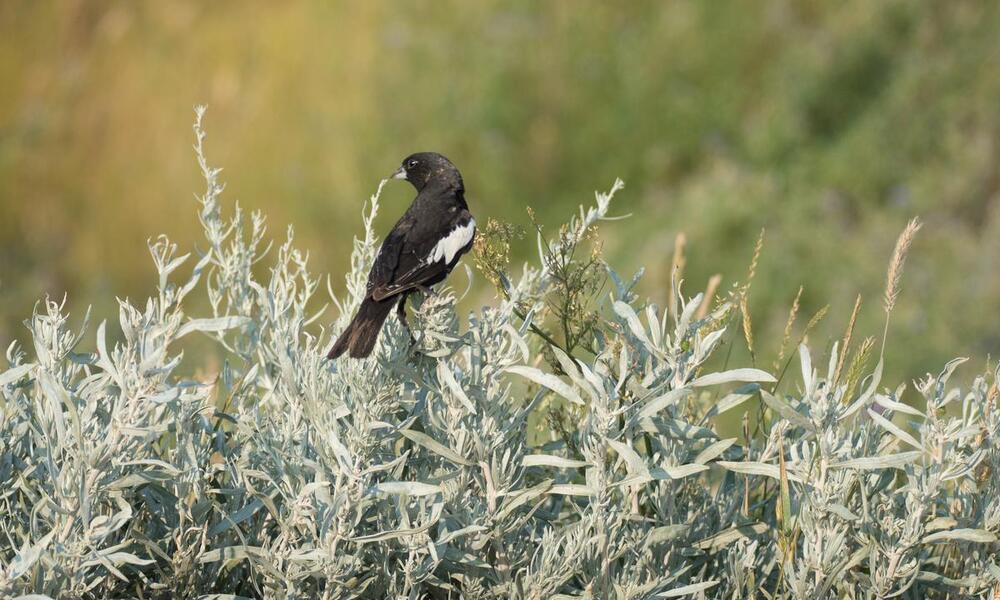 Grasslands are places of quiet beauty, prone to dramatic weather, amazing sunsets, incredible people, a rich tapestry of species, and some of the world's greatest wildlife migrations. They go about their work quietly, contributing to a healthy world for us to live in, requiring nothing more than the opportunity to continue doing so. Grasslands are at the heart of North America, and without them, our world would be so much poorer.
Yes, grasslands have a PR problem. But WWF's hope is that through partnerships like Air Wick's "One Square Foot," we can convince more people of their importance, ensuring that they will remain healthy for generations to come.
Aldo Leopold, the author of A Sand County Almanac, wrote, "Our ability to perceive the quality in nature begins as in art, with the pretty. It expands through successive stages of the beautiful to values uncaptured by language."
I believe Leopold had grasslands in mind when he penned those words. After all, as a prairie man himself, I suspect he knew that no one—not even the most gifted writer—could do the landscape justice. For whom could really describe a sudden whoosh of wind through a sea of grass, the leap of a sandhill crane, or a prayer whispered at dawn for grasslands to continue grow and care for us, always and forever.
---
Clay Bolt is the Manager of Communications for World Wildlife Fund's (WWF) Northern Great Plains Program and Pollinator Conservation for WWF-US. He is also an award-winning natural history and conservation photographer, Senior Fellow of the International League of Conservation Photographers, and Fellow of the Linnean Society of London.