Belize fails to implement promised protections for the Belize Barrier Reef World Heritage site
Swift action needed to protect the reef from oil and gas drilling and development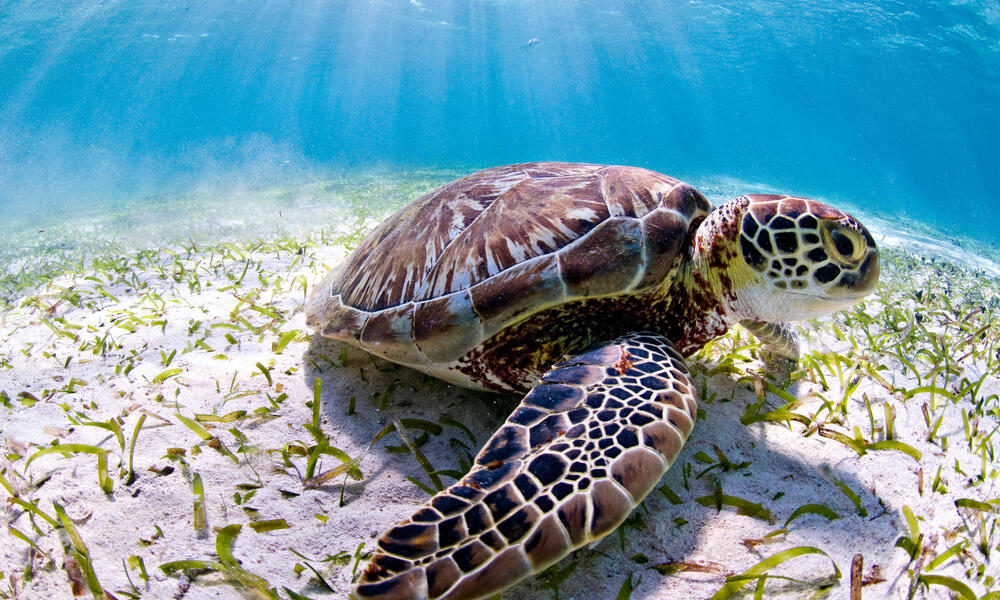 The government of Belize has not put into place promised protections for the Belize Barrier Reef World Heritage site, leaving the largest barrier reef in the western hemisphere under threat from offshore oil drilling and damaging coastal construction, according to a new WWF assessment.
Key concerns include a lack of progress over the last year on legislation to ban offshore oil exploration and production within the reef site and buffer areas, despite a government announcement of the ban in 2015. And there's also no legislation to prohibit the sale of public land in the World Heritage site. In 2015, the Belizean government committed to taking such measures by last December.
"Seven months on, Belize has not delivered on its promise to protect the Belize Barrier Reef," said Nadia Bood, a Mesoamerican Reef scientist at WWF. "Instead, this remarkable ecosystem — vital to both wildlife and the country's economy — remains under threat. We urge Belize's government to act immediately to safeguard the reef for future generations."
About 1,400 species live in the reef system, and more than half of the country's population relies on income generated from reef-related tourism and fisheries. A full 15% of the country's gross domestic product comes from the reef—including about $15 million from the commercial fishing industry and about $200 million from tourism activities. This natural barrier also saves Belize up to $350 million per year in avoided damage from storms and other natural disasters.
In 2009, UNESCO placed Belize's reef system on the List of World Heritage in Danger because of concerns over the development of mangrove islands and the absence of a solid regulatory framework to ensure the reef's protection. Worldwide, 114 natural and mixed World Heritage sites out of 229 either have oil, gas, or mining concessions overlapping them, or are under threat from at least one other harmful industrial activity.
"Right now, Belize's only World Heritage site is at a crossroads," said Elena Khishchenko, global campaigns manager at WWF. "Unless urgent action is taken, it risks suffering irreversible damage."

We need to protect World Heritage sites like the reef in Belize and safeguard these natural treasures and the benefits they provide for future generations. Take action today.